5 Ways to Tell an Admirer You're Interested in Their Friend
Shakespeare knew a thing or two when he famously said, "The course of true love never did run smooth." If you've found yourself in the sticky situation of unrequited love (whether you're the one giving or receiving it), it can be difficult to know how to handle yourself, but fear not because we at Never the Right Word have got some tricks up our sleeves!
You've probably clicked on this article because you've felt an intense connection with somebody (either immediately or gradual over time) but the problem is, this person's friend is totally in love with you. This person that likes you could be someone that's pretty close, perhaps they're a colleague or friend, so it's not like you don't have to see them again. It's bad enough having to reject someone you know really likes you; what's even harder is that you're rejecting them because you're SERIOUSLY attracted to their gorgeous friend. 
It's not like you wanted this to happen; you were just minding you own business and then bam – the love of your life walks in. You want to be respectful to your admirer, (perhaps you liked them back a little bit till this other person walked in),  it's just that there's serious potential with this other person. On the one hand, life is short and you should definitely go for what makes you happy; on the other, you'd rather not be the 'bad guy.'  You consider yourself a decent human being and would prefer everyone to like you and live happily ever after.
To make things even more awkward, you don't quite know how to tell your admirer that you'll never be into them. Maybe you've left subtle hints that you're into someone else but they aren't getting the memo. The person who is interested in you probably isn't going to be too excited about your interest in their friend, but if you play your cards right, they'll likely get over it fast and maybe even give you their blessing.
One thing's for sure: in this world, if you don't ask you don't get. We've written some handy things you can say to smoothly deal with the conundrum of (kindly) making it clear to your admirer that you are not romantically interested in them. When implemented correctly, you may even feel like you can still remain good friends and ask them for an introduction/blessing. Not just wishful thinking, c'mon give it a go, you'd be surprized at what could happen if you just ask!
We think these scripts have hit the sweet spot for persuasiveness honesty and kindness, however, it's important to remember that with most of these types of situations, it can be tricky for even the most convincing of people to entirely predict the responses of others. Therefore,  please feel free to edit the scripts to suit your particular circumstances. Right, that's enough rambling, please read on and let's get down to business: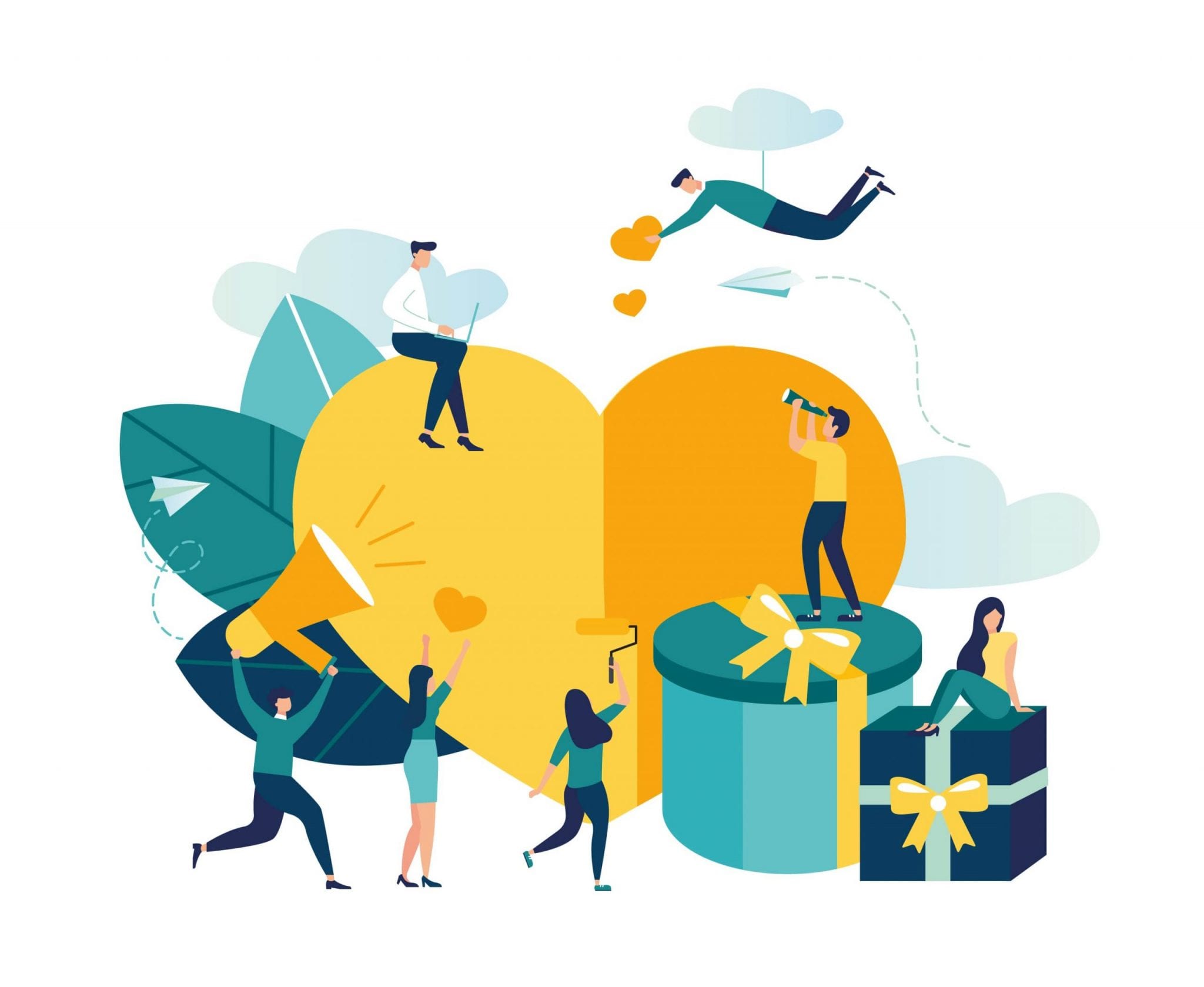 Message/ Script Template 1 | Subtly Let Them Know They're Firmly in the 'Friend Zone'
Hey [Insert Name],

It was great to see you and [insert friend's name] the other day. I've seen a lot of you both in the past few weeks, and it's been brilliant to spend time with you both.

I feel like you and I have become really good friends now, and I hope you see me as a good friend too.

I have to confess though, that I find your friend, [Insert Friend's Name] really attractive, and I think there could be a real connection between us.

I'd love to find out if your friend would be interested in a date with me, and wanted to check that you were OK with that?
In this template, you are making sure that you impress upon your admirer that they are important to you, but only as a friend.
When you've done that, there really isn't any other way to reveal that you're interested in their friend than by being honest. Don't go into too much detail, and just stick to the basic fact, asking for approval before taking things further with the admirer's friend.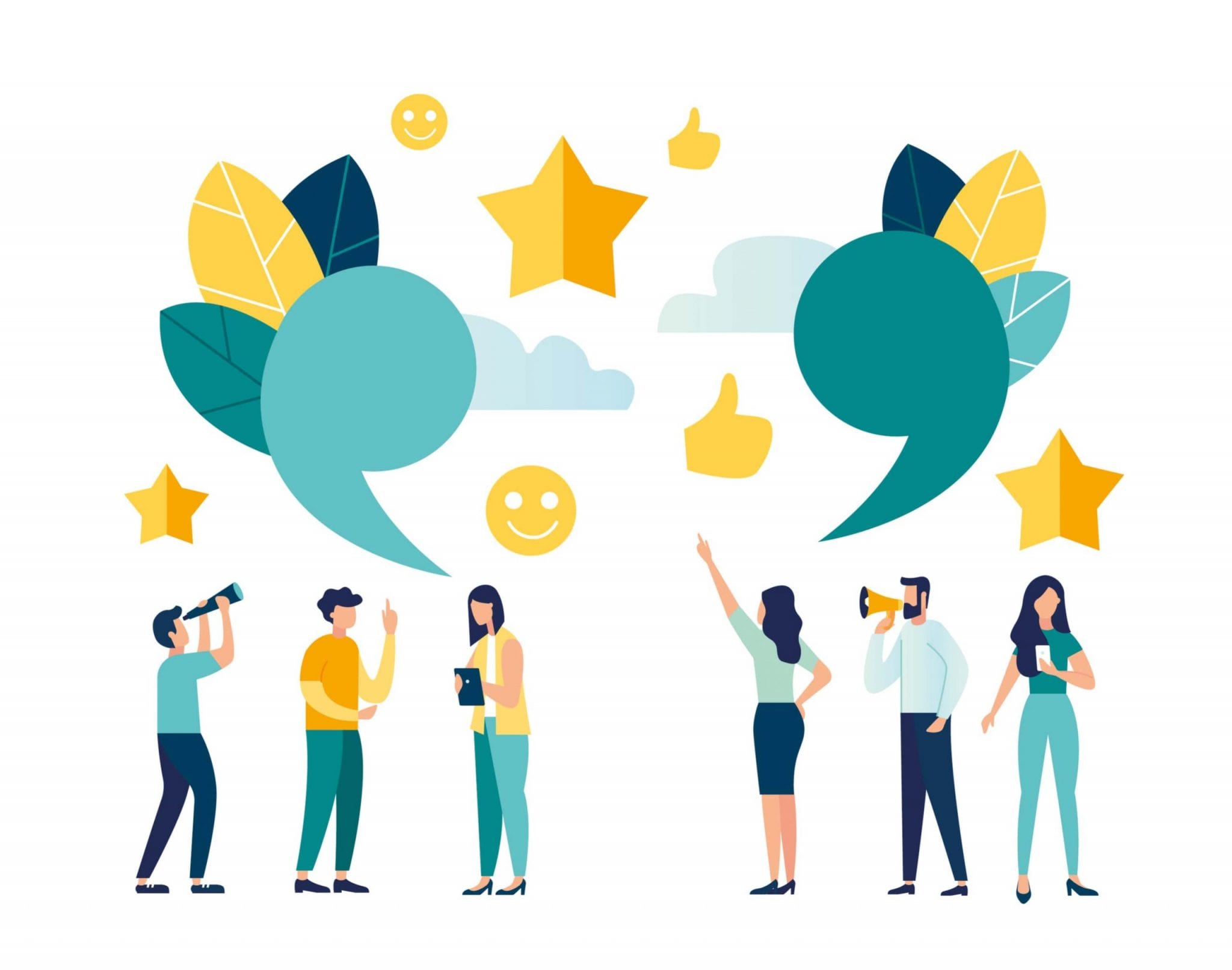 Message/ Script Template 2 | Drop Hints Through Telling Them How Amazing Their Friend Is
Hey [Insert Name],

Wasn't the party fantastic on Saturday night? I had an amazing time, and it was great to meet so many new people, including your friend, [Insert Friend's Name].

I haven't been looking for any romantic involvement with anyone recently, but I found your friend really attractive and charming.

I think they feel the same way about me, too. I would really like to get to know them better and hope that's OK with you.

When two people really connect as I have with your friend, it's hard to stop falling for one another.
When dealing with this kind of situation, always ensure that there can be absolutely no misunderstanding about who you are referring to when you say you have fallen for the friend.
It may sound brutal, but spell it out in detail, so that your admirer cannot be under any illusion that you like their friend.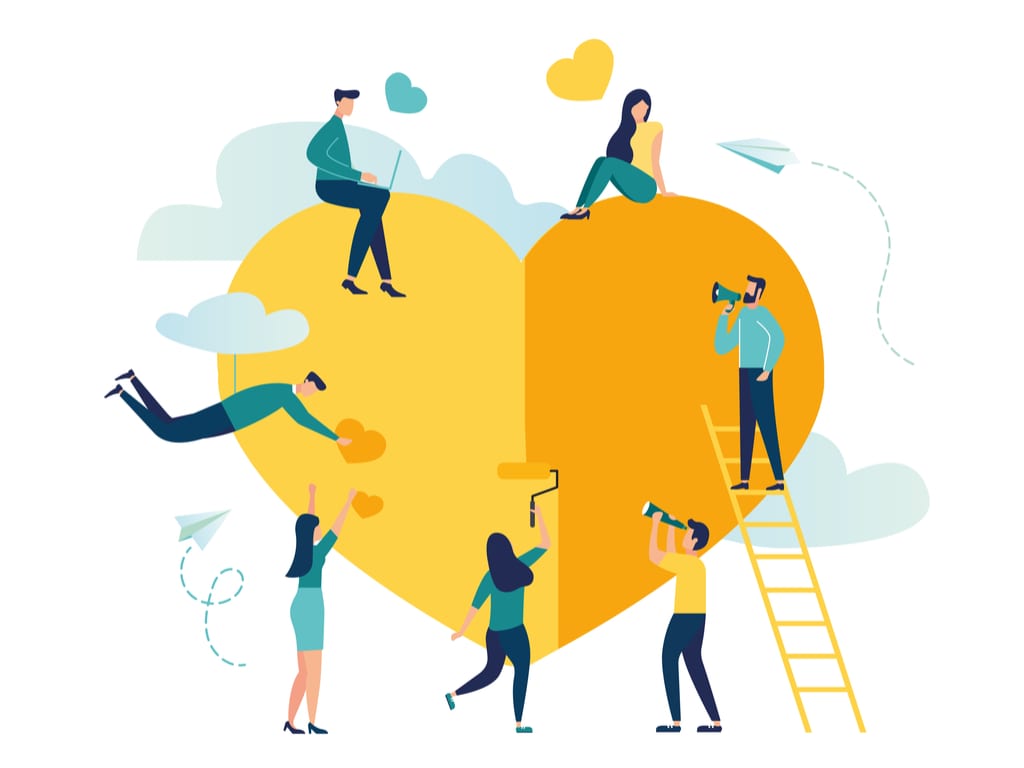 Message/ Script Template 3 | Be Bold and Say How You Feel About their Friend
Hey [Insert Name],

I hope you don't mind me talking to you about this, but you have been such a good friend to me that I know I can talk to you.

We've seen quite a lot of each other recently, and you've been bringing along your friend, [Insert Friend's Name].

I'm sure you've probably noticed already, but it feels like your friend and I really have a connection, and I think I might be falling for them, already.

That was never my intention, and I'd been enjoying just being with friends lately, without any romantic involvement, but I guess when you meet someone special, there isn't much you can do to fight it.

I'd love to go on a date with your friend, and hope you don't mind that. You've been such a good friend to me lately, I'm sure you'll understand.
There will never be an easy way to tackle this situation, so honesty is the best policy. Keep your message short and to the point, and be prepared for some initial hostility. Hopefully, when your admirer realizes that you don't have romantic feelings for them, they will accept the situation with grace.
Message/ Script Template 4 | Confide in Them and Ask their Opinion 
Hey [Insert Name],

I know this might sound strange, and maybe you've noticed it already, but I am really interested in your friend, [Insert Friend's Name].

You've been bringing them along quite a lot recently, and we all get along really well as friends, but I feel there is a stronger connection between me and [Insert friend's name].

I hope you don't mind me talking to you about this, and I wouldn't want it to impact our own friendship, but I wanted to ask you whether you think that your friend might be interested in me.

I'd love to arrange a date with them, to see whether that initial connection might turn into something more. Would you let me know if you're comfortable with me dating your friend?

Of course, you're very special to me as a friend, and nothing would change that.
Use this template if the only option is to brazen your way through it as if you hadn't noticed that your admirer was trying to attract you romantically. Keep reiterating how you value them as a friend so that they understand the difference between how you feel about them and how you feel about your friend.
Message/ Script Template 5 | Just Ask For Their Friends' Number!
Hey [Insert Name],

It was great to spend the day at the beach with you and [Insert Friend's Name] last weekend.

I wanted to ask you whether you could give me your friend's phone number or Instagram details, please? I'd love to connect with them again, as we had so much in common.

To be honest, I am really attracted to them, and I would like to see if they're interested in going on a date with me.

I hope it doesn't sound cheeky asking you for their details, but as your good friend, I'd certainly do the same for you.
This is another very direct approach, but in some cases, situations like these simply cannot be handled by subtle hints. Keep kindly repeating the fact that you see your admirer as a friend, and then ask clearly and confidently for the contact details you need.
At Never the Right Word, our aim is to give you practical examples of how to handle life's difficult conversations. If you have an awkward situation that you'd like example templates for, request a topic here.   
If you're interested in further reading, we've also included links to our trusted resources and related posts below. To find out more about NTRW and our recommended tools, you can do that here.  
Lastly, if you found this content helpful or want to share your own examples, let us know in the comments. We'd also be delighted if you shared this article and joined us on social media too!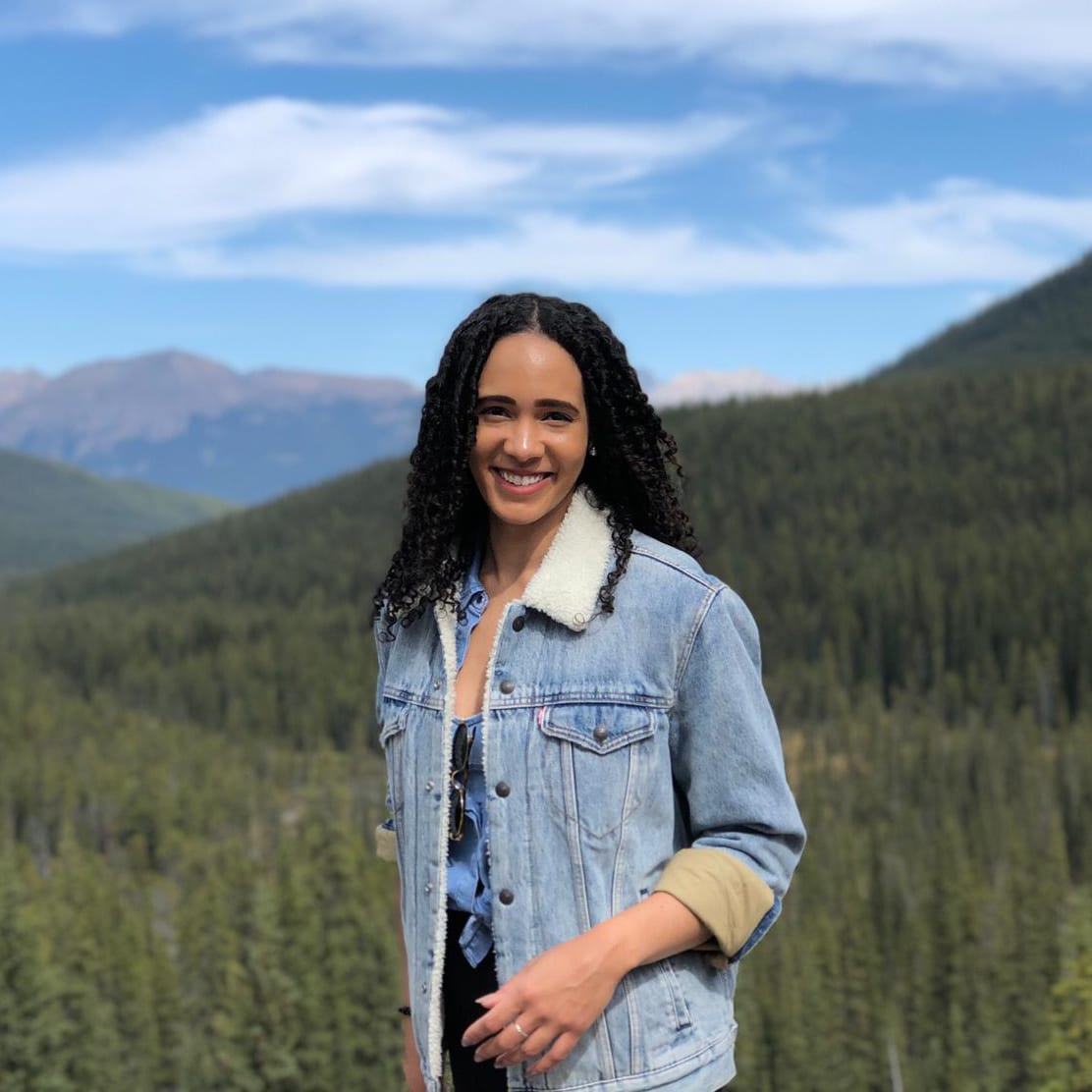 Never the Right Word
Hi there! I'm Amy, and I'm the person behind Never the Right Word. I'm a designer-by-day who's fascinated by human psychology; you'll find me learning about what makes others tick through all types of media and good old-fashioned conversation.
In 2019 Never the Right Word was born to fill the gap of 'how-to' websites with copy and paste examples showing you EXACTLY what you need to say to steer difficult conversations into positive outcomes.
Relevant Books We Recommend...
Pin Never the Right Word on Pinterest!
Check Out Our Recommended Resources.
Looking to become a digital publisher like us? We highly recommend these tried-and-tested tools:
Contact Us
Write to:
Never the Right Word
Building 19475
PO Box 6945
United Kingdom
Support NTRW
Donating to Never the Right Word will
help us produce more free content. Thank you!