7 Topics for Engaging Isolated Seniors
During the pandemic, seniors and shut-ins are one of the most vulnerable groups to loneliness and isolation. Those at greater risk to the pandemic are either under stricter visitation guidelines and shielding, whether at home or in assisted living communities. Not making a conscious effort to reach out remotely can easily harm the mental, physical, and emotional health of those on their own. Studies have shown that loneliness and health issues go hand-in-hand.
One great way to keep people who are shielding engaged and connected through the pandemic is to reach out to them through video platforms such as Facetime or Zoom. You might ask yourself, what do you say? How do you get the conversation going, and what do you ask to comfort people who feel isolated and lonely.
Illustrations courtesy of Shutterstock.

Topic 1 | Ask How They're Coping With the Pandemic
How are you feeling day to day?
There aren't many benefits to ignoring the elephant in the room and discussing what matters can be a great relief for those concerned. It might be a good time to ask them how the pandemic affects the individual during a video call and see if setting up weekly check-in calls could be incorporated into your schedules. Socialization and sharing experiences improve overall health and well-being, so it should be highly prioritized now more than ever.
When it comes to discussing current affairs, stay informed, that is, know what's going on, but don't get locked into endlessly talking about breaking news. It may seem obvious, but you help everyone involved if you keep conversations as upbeat as possible. Exposing yourself and others to the repetitious commentary pummeling from TV all day long can cause more significant anxiety and stress. Try to keep the news talk to a minimum.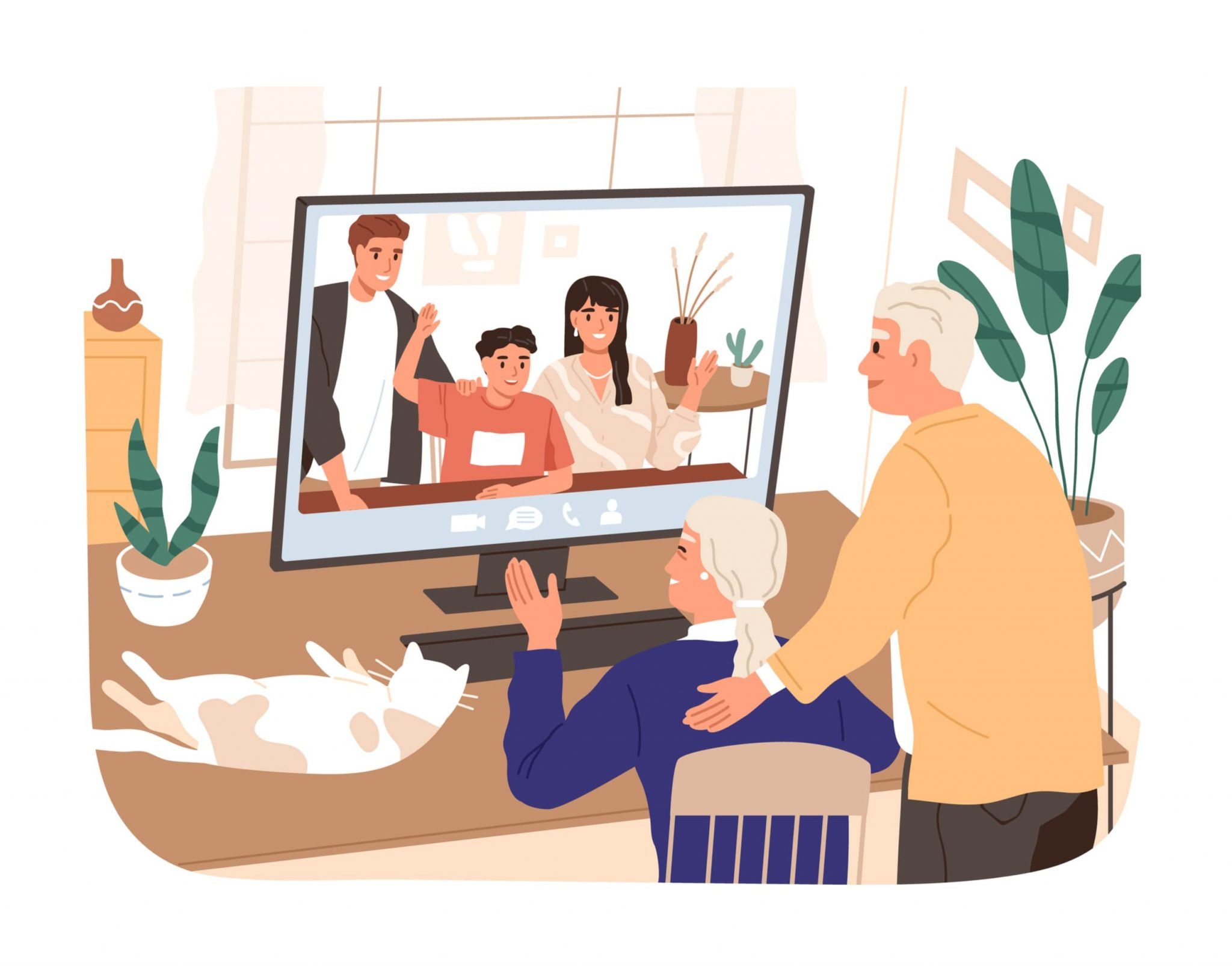 Topic 2 | Discuss Uplifting Memories
Do you remember the time we went to [Insert Location]?
What was your favorite part of the year?
I noticed you took part in [Insert Memory], that must have been fantastic!
Familial visits may be few and far between, causing feelings of separation and isolation for those who are shut-in. Since the pandemic, physical restrictions can further increase the emotional distance between those separated from their families and communities, making it harder for people to connect genuinely.
When you ask people about their past, you're expressing a sincere interest in who they are. This strengthens bonds and goes a long way for those who feel forgotten. Reminiscing over past accomplishments and meaningful memories can help spark positive emotions that work wonders for their physical and mental health.

Topic 3 | Ask Them for Their Opinions or Input on a Topic of Importance
I heard you're really experienced at [Insert Skill] and I could really use your advice…
I'm interested in what you think about [Insert Topic].
I heard that they are making progress on [Insert News Topic], I think it's really positive news. What do you think?
We all appreciate feeling valued by others, so this is the perfect way to help isolated people reconnect to society. If the person has had a level of expertise or experience within a particular area, it might be a good idea to get advice from them.
Ask yourself whether there is something they could teach you and if they want to, let them teach you. Offering compliments and thanks for a person's input can make them feel more accomplished and enhance their mood. Regardless of how large or small an achievement is, provide a little praise.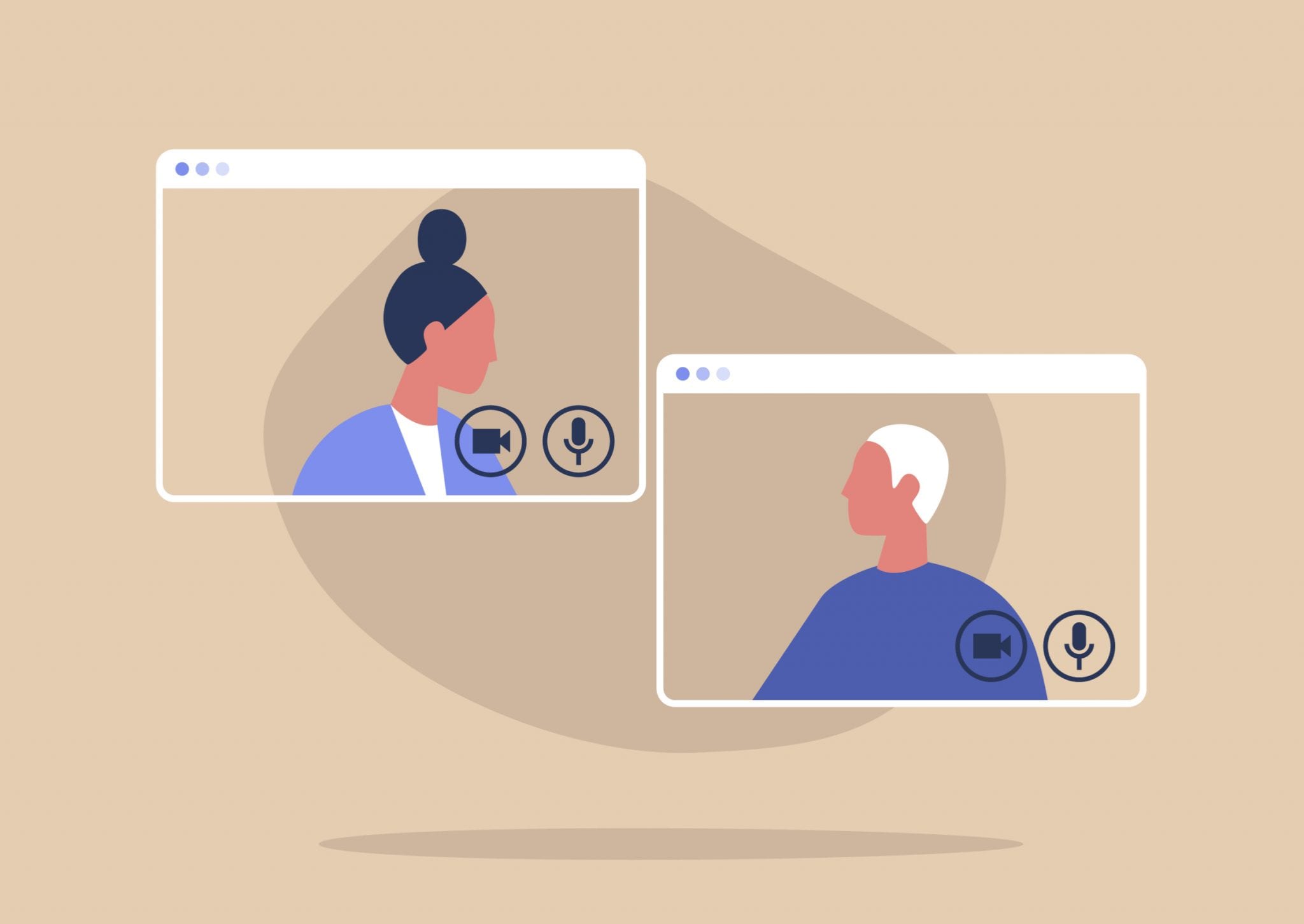 Topic 4 | Inspire Productivity
I've been trying this new trick, I've been having some great results so I thought I'd share it with you…
"Being rich is having money; being wealthy is having time." ~ Margaret Bonnano
Now, by no means does everyone have to be productive during the pandemic – and in these worrying times, it's an achievement in itself to get up every day with a smile on your face. However, for those who do enjoy a checklist, this can be the perfect opportunity to trade productivity hacks and encourage applying the extra time to work towards goals, hopes, and desires. Perhaps you're talking to someone who likes to write – show interest in how the project is progressing.
Lockdown has all presented us with opportunities to do things we've always wanted to do or do more of. It makes sense for us to be productive with this time and do something we care about. Maybe the person you are speaking to wanted to start writing, learn a new skill, or try a new recipe.
Topic 5 | Spark Imagination and Creativity
I know you've always wanted to try [Insert Activity], I thought we could have a virtual game…
If you could be anywhere doing anything right now – where would you be?
We keep hearing that video calls get monotonous after a while. There's only so much news and memories of the past that we can talk out so why don't we do something – add to our memories? At this moment in time, we would all like a brief escape from reality. Now is the perfect time to explore shared hobbies and interests during our video calls, perhaps this takes the form of a book or games club, or maybe it's a joint creative session.
You might want to try sending gift baskets to the person or persons you are reaching out to, with the idea that the contents can be used in a virtual group activity. Send things that will work with existing hobbies or ask them what they've always wanted to try.
That can be puzzle books for those who like a brain challenge, knitting or craft materials for those who like to get creative, and books or writing materials for those who love to read and write. Then you can set up a video call and do the activity together.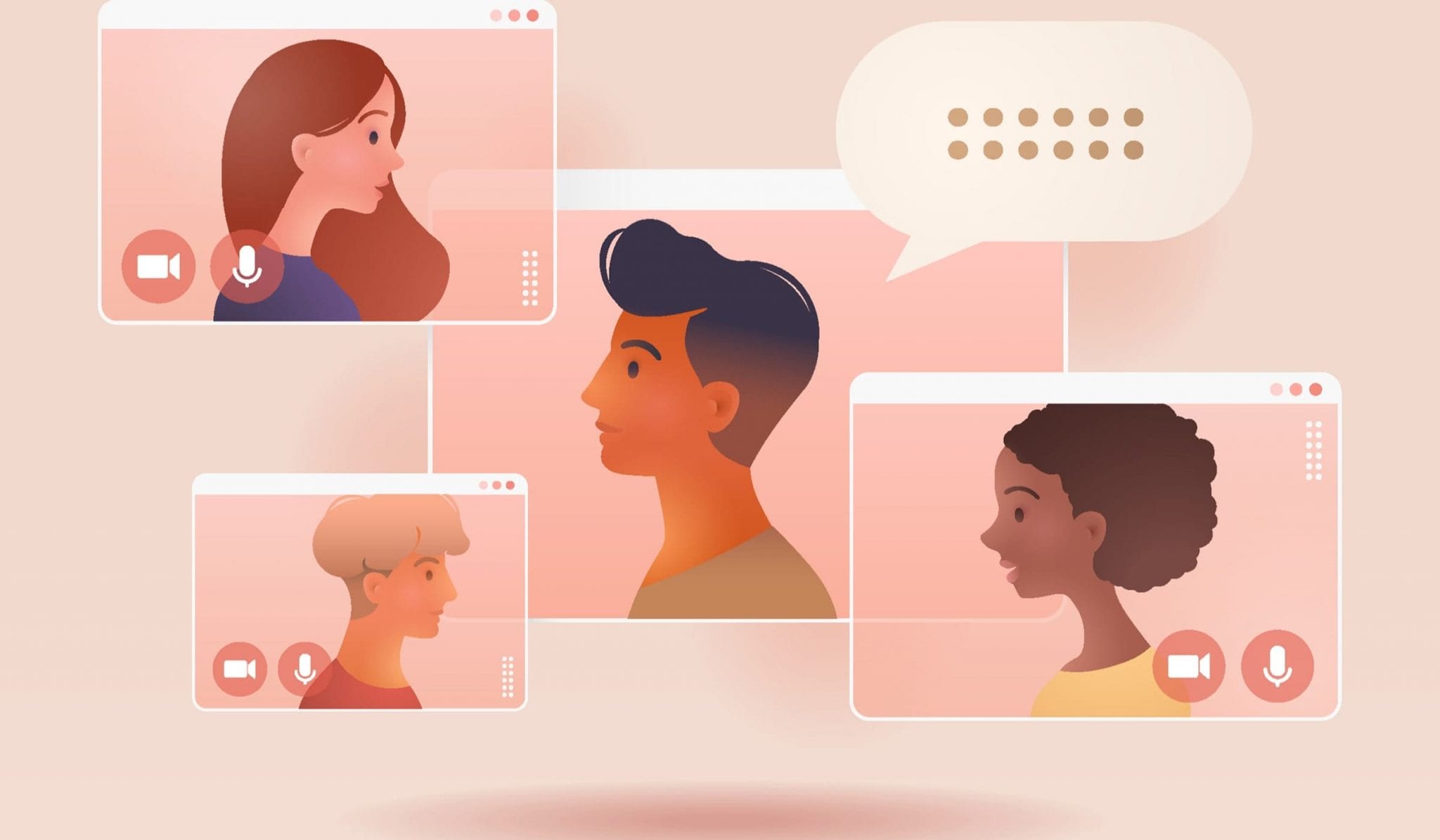 Topic 6 | Discuss Faith or Practice Mindfulness Activities Together
What's one great thing that happened to you today?
What does the area around you look/sound like?
I learnt something fantastic in church today and it's changed my perspective for the better…
Whenever I get anxious, I use this breathing exercise to calm myself down…
While not everyone may be religious (and please do be sensitive to your audience), recent data shows that many people have been engaging with religion since the lockdown. Research suggests that people are looking to a "higher source" for comfort and explanation during a crisis.
If you would rather keep the conversation general, incorporating mindful practices into your discussions is an impactful way to calm everyone's anxiety and build healthy coping skills. Designating time to practice mindful activities together will help everyone feel less anxious.
It could be a daily meditation session over, or drawing together over a video call, taking time to focus on the activity and the surroundings. Another highly effective mindfulness technique is asking everyone in the conversation to mention something they are grateful for that day.
Topic 7 | Encourage Humor
"I am ready to meet my Maker. Whether my Maker is prepared for the great ordeal of meeting me is another matter." ~ Winston Churchill
"People say nothing is impossible, but I do nothing every day." ~ Winnie the Pooh
Mark Twain once said, "Against the assault of laughter, nothing can stand." In times of widespread fear and uncertainty, it's perhaps more necessary than ever to laugh. Fundamentally, Humor is a tool people can use to challenge, resist, and possibly change current thinking and talking about the virus. You might want to bring up funny memories from the past, comedians, or (if you feel it is appropriate) poke fun at the current situation.
Seeing the funny side of the situation signals to ourselves and others that it is not bad enough to be taken altogether seriously and can function to distance ourselves from our current circumstances. Humor uplifts us all helps people create a more desirable reality.
Seeing the lighter side of life can make us feel superior to the fear, and offers us some form of control – rather than victims who are scared and waiting for something dreadful to happen.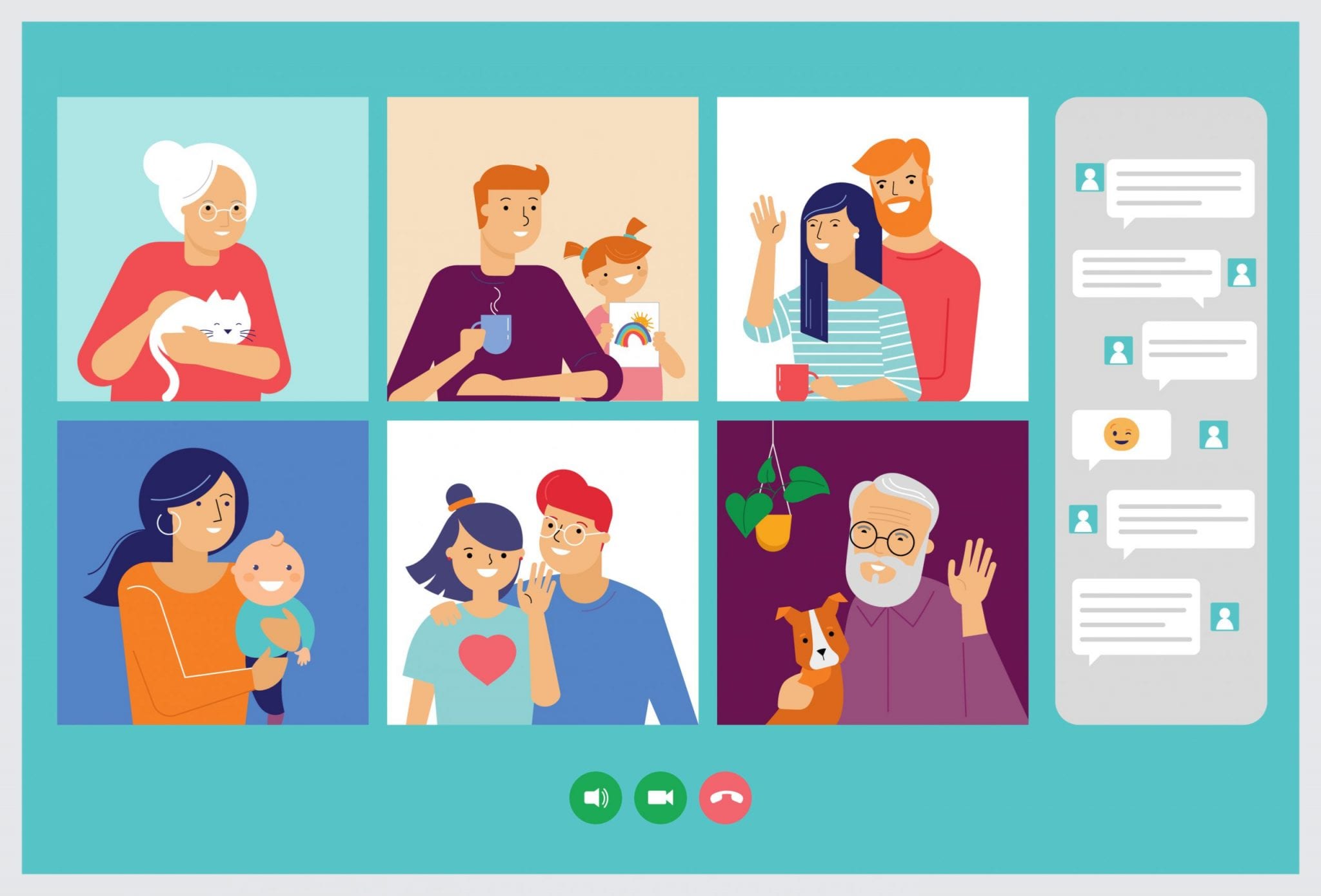 At Never the Right Word, our aim is to give you practical examples of how to handle life's difficult conversations. If you have an awkward situation that you'd like example templates for, request a topic here.   
If you're interested in further reading, we've also included links to our trusted resources and related posts below. To find out more about NTRW and our recommended tools, you can do that here.  
Lastly, if you found this content helpful or want to share your own examples, let us know in the comments. We'd also be delighted if you shared this article and joined us on social media too!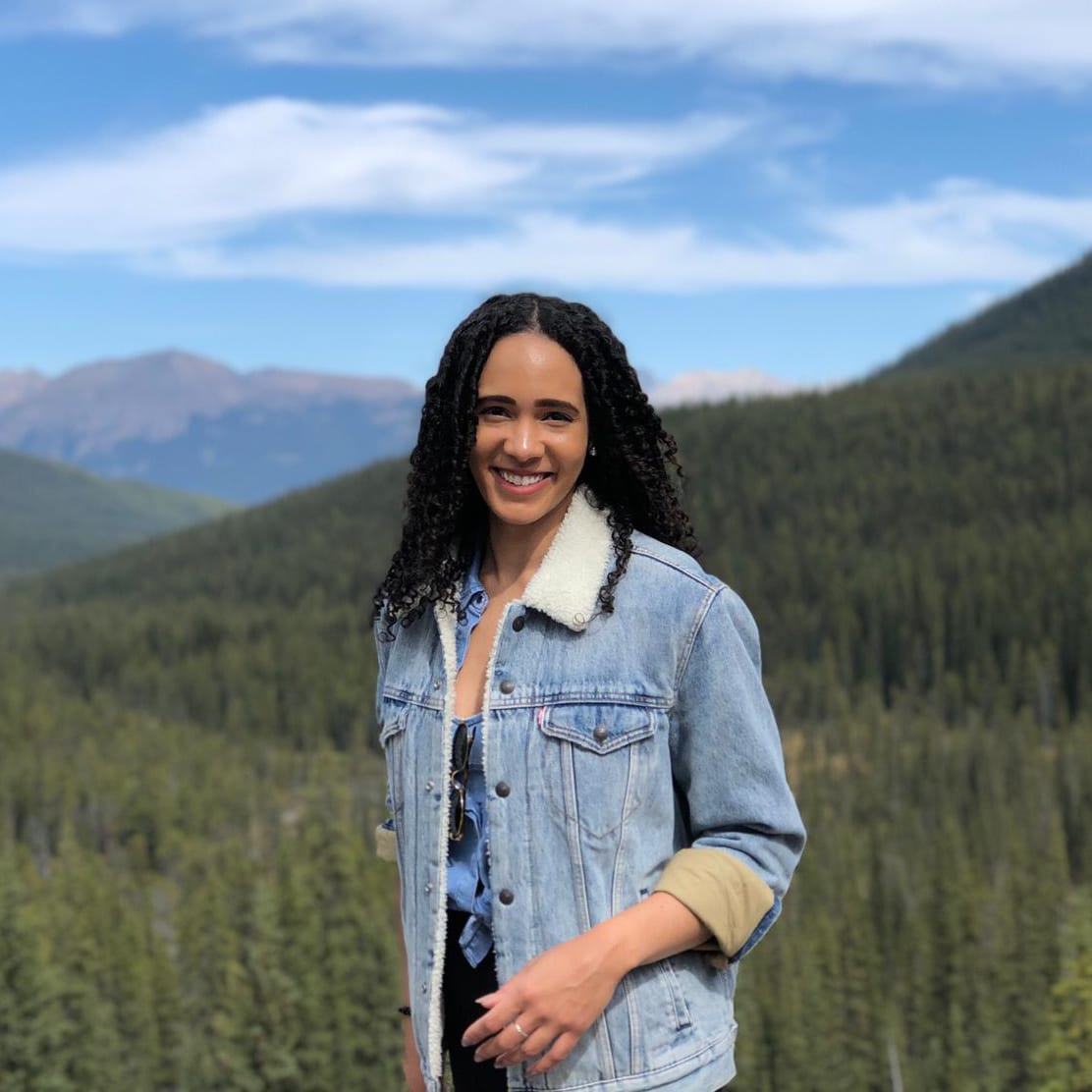 Never the Right Word
Hi there! I'm Amy, and I'm the person behind Never the Right Word. I'm a designer-by-day who's fascinated by human psychology; you'll find me learning about what makes others tick through all types of media and good old-fashioned conversation. Learn more about me here.
In 2019 Never the Right Word was born to fill the gap of 'how-to' websites with copy and paste examples showing you EXACTLY what you need to say to steer difficult conversations into positive outcomes.
Relevant Books We Recommend...
Pin Never the Right Word on Pinterest!
Check Out Our Recommended Resources.
Looking to become a digital publisher like us? We highly recommend these tried-and-tested tools:
Contact Us
Write to:
Never the Right Word
Building 19475
PO Box 6945
United Kingdom
Support NTRW
Donating to Never the Right Word will
help us produce more free content. Thank you!