How to Have a Breakthrough With Your Kids Annoying Behavior
Children can be some of the most delightful, uplifting, and imaginative little characters. A lot of children are born with a wonderful sense of creating and doing—"I can be anything I want to be when I grow up," and "I am deserving of happiness." This makes for confident adults who go all out and get what they want.
High self-esteem and confidence are things that every parent should cultivate in their child, but this can be taken too far, and a child with an overinflated ego can be a real handful.
"I would like" turns into "I want that toy now even if my brother is playing with it" or "It's not fair, I should win all the time"; even, "Daddy, you should do everything I say." Some children are downright obnoxious, ungrateful, and entitled.
Is your child showing some (or all) of these characteristics? Instead of losing your temper or caving to their misbehavior, we've researched several ways you can have a breakthrough with your kids—so that you can raise children who are happy and confident, but also gracious and humble.
So, how do you reach a breakthrough with your kid's selfish, overbearing behavior? First, understand your child's perspective. In order to gain independence, children will test their parents and try to make things go "their way."

To get through to misbehaving children, you'll need to show them that while you understand their point of view, their current behavior is having a stressful effect on others and is not the best way to get their desired result.
Young children can be challenging to deal with, but is raising kids ever easy? Let's take a look at some possible root causes for your child's annoying behavior, and what options you have to fix it.
​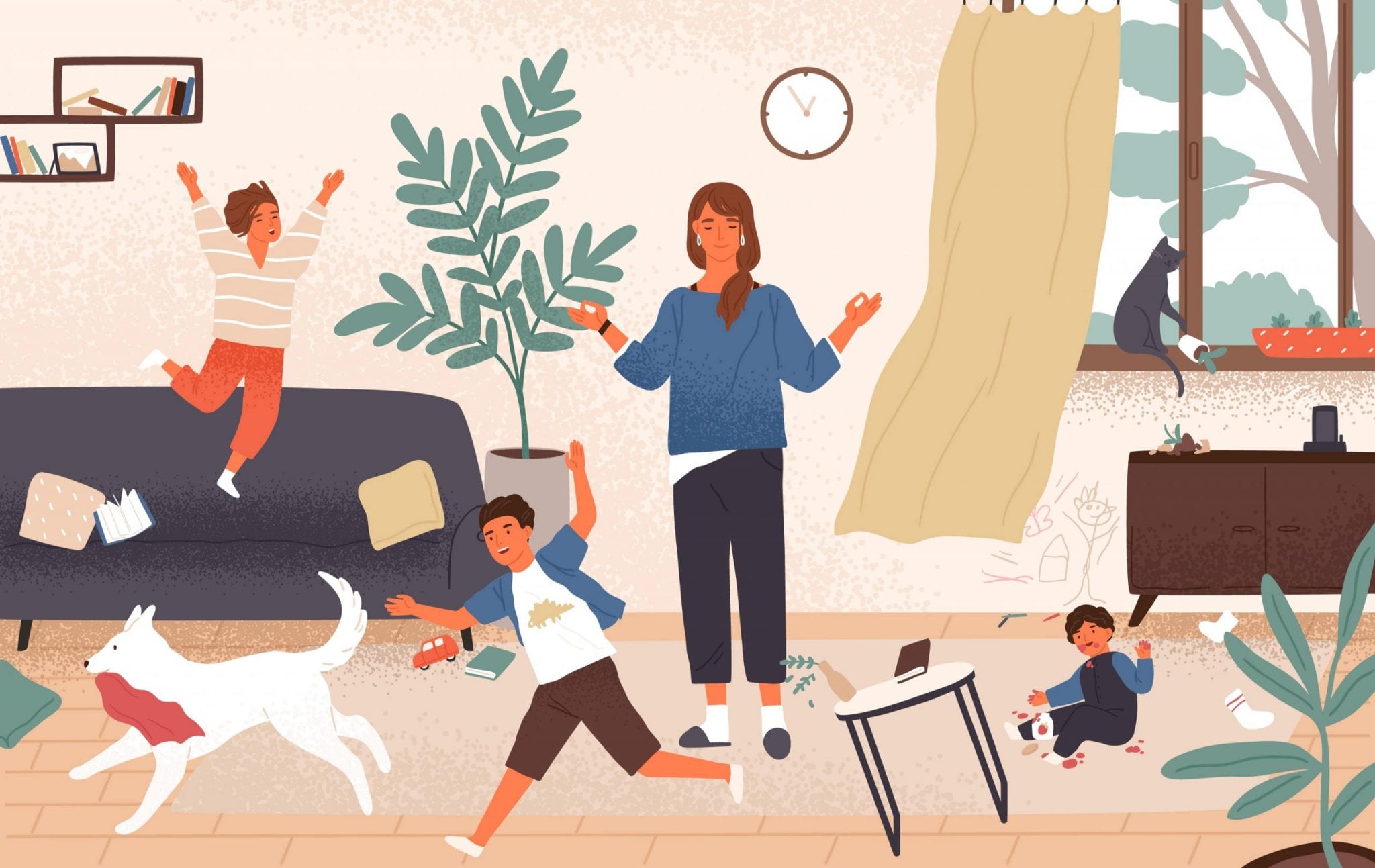 Why Do Kids Act Out?
Most of us consider ourselves rational people. When we are younger, we assume we know best, and it's only when we look back that we realize how foolish and immature we were at the time. Your child likely feels that they know enough to make their own decisions.
This is especially true if your child is old enough to start school. They're gaining knowledge daily—they now know basic arithmetic and are beginning to master literacy too. They can make their own opinions. They've likely begun to form relationships outside of the family circle and may start leaning on the advice of their best friend, or group of friends, more than they do yours.
All of these new skill sets and relationships, as well as your child's growing knowledge and maturity, are good things, but will probably also bring new ways for them to drive you crazy. Remember that between 2 and 10 years old, kids are still learning how to socialize and get along with one another, while also learning how to exert their own autonomy.
One of the ways they do this is by making mistakes and doing the unacceptable—or by doing the unacceptable on purpose and figuring out the consequences.
Children like to experiment with authority. Ask a child to do something, and they won't do it in order to see what happens.
If your daughter is picking on her little brother and you tell her to stop, she may wait until you're out of sight and start all over, or she may simply keep going. Never mind telling you child to wash their hands after using the bathroom. That isn't going to happen without at least a bit of whining.
Kids in this age range are gaining awareness of the larger world outside the home, and they're excited to explore their place in it. That isn't a bad thing, even if that exploration frequently gets them into mischief.
Before we look into correcting a child's obnoxious actions or attitude, let's examine what is typical behavior for someone this age.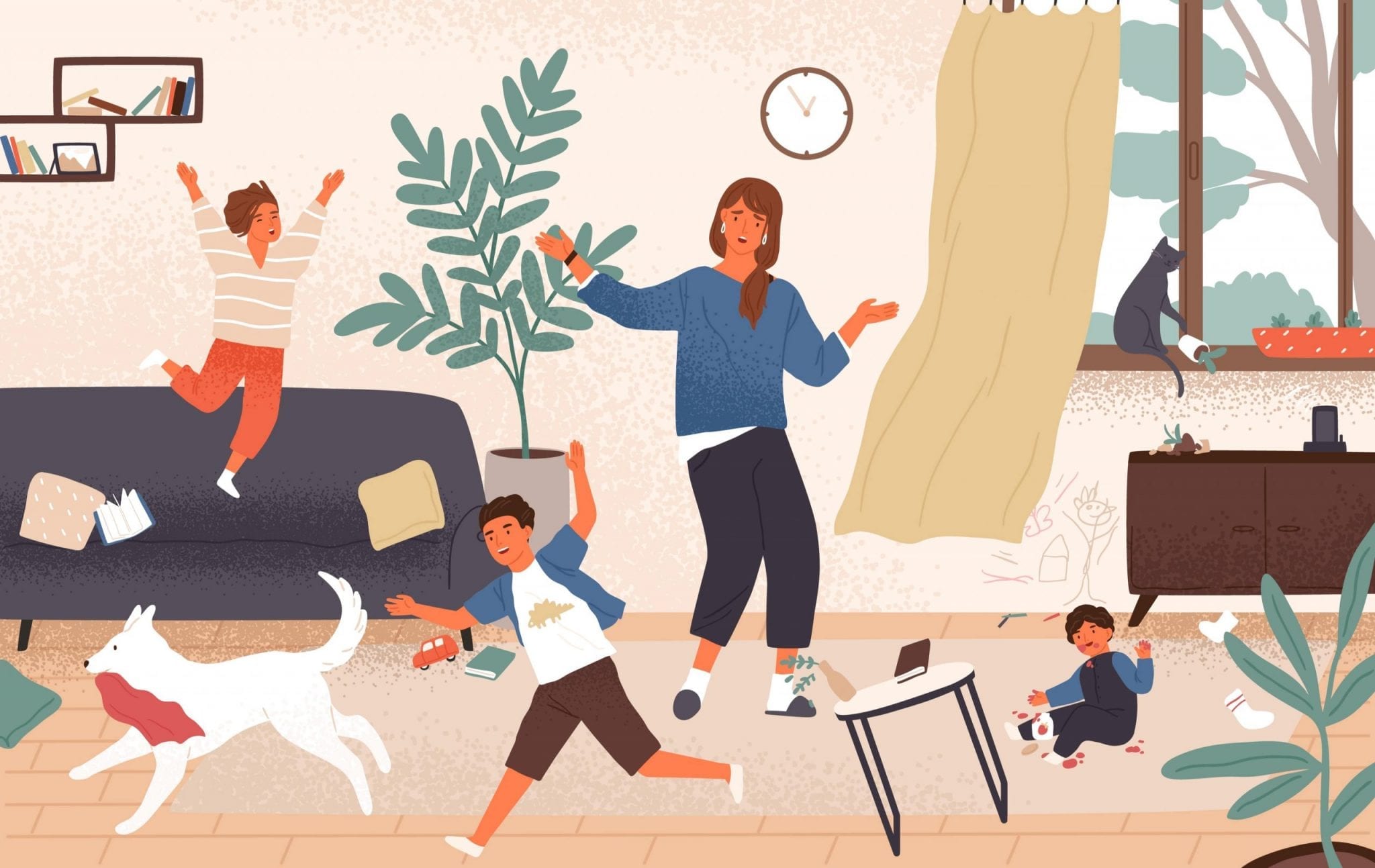 The Behavior of a Child
Here is a simple truth: you cannot expect perfection from a child. Do you never give in to impulse or make a bad choice? Are you pleasant, well-mannered and patient every day? If you said yes, you're the only person alive who can. Don't expect a kid to be able to meet that kind of standard.
Most children are playful and happy, but not 24/7. Some may be more reserved, or prone to getting overwhelmed and upset, and even the happy ones will have their ups and downs. As they 're learning the complex and often baffling rules of social interaction, they may find they're not able to make friends with or be liked by everyone they meet.
Even if you try to shield your child from pain, they will eventually realize that life has its wins and its losses. Some of those losses will leave them hurt or disappointed, but that's perfectly natural, and they'll have to learn how to deal with it—hopefully in a healthy way.
Children have a curiosity that is both admirable and exhausting. Parents often want to encourage this curiosity, but become stressed and fatigued after hours and days of non-stop questions. Sometimes your kids can see that this messes with you, so they probe a little more to see what happens.
As noted above, some children are already naturally reserved at this age, but most aren't shy about enthusiastically displaying their affection. Holding hands, big hugs, and kissing are all frequently done. It's best to follow their lead on this and reciprocate as much as you can.
A child's physical and emotional development, and the environment in which they're raised can have a profound and lasting effect on the way your child comports themselves.
Now that we've looked at the behavior of a typical child, let's discuss some of the most common issues you may experience and how to overcome them.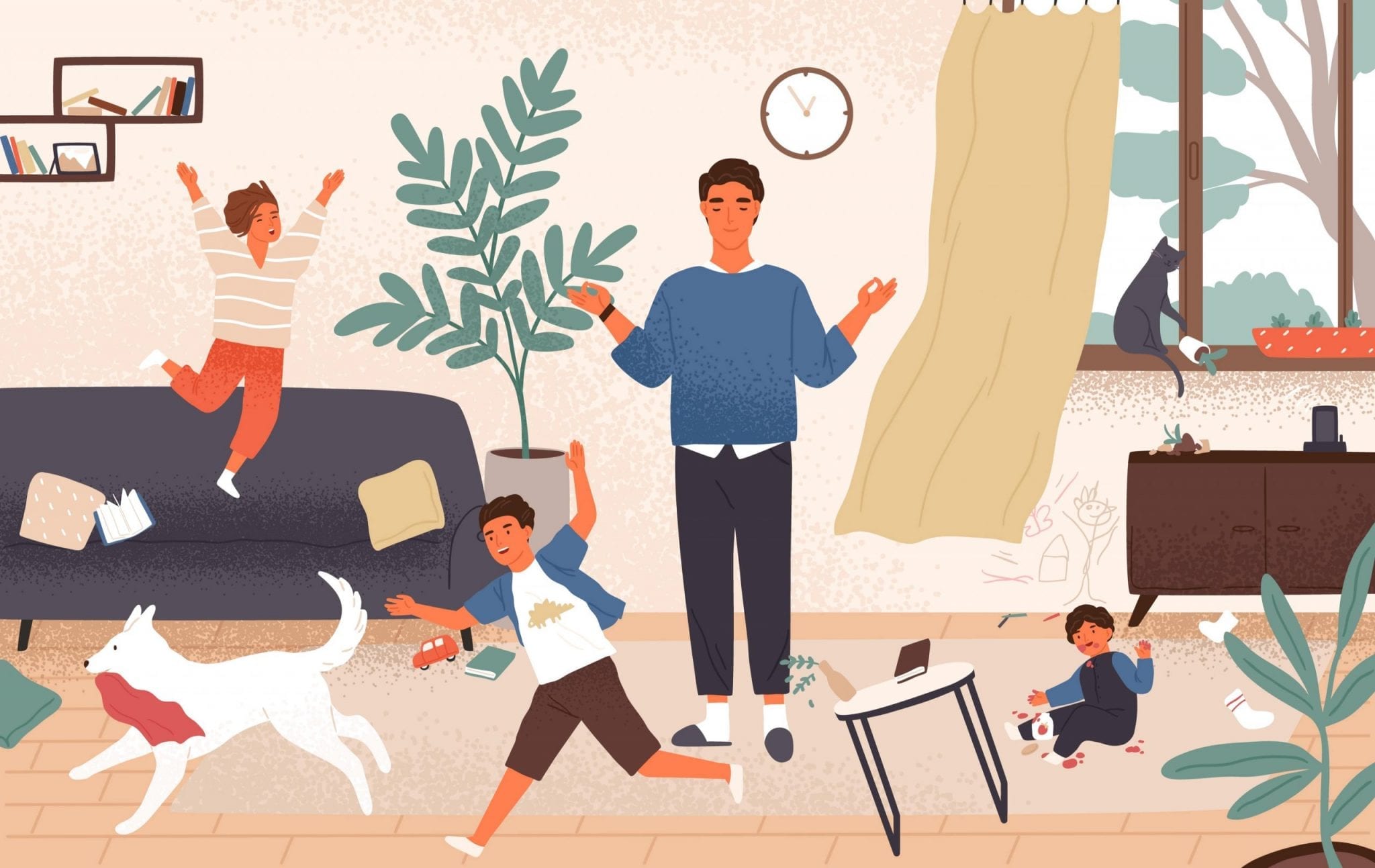 What Bad Behavior is Your Kid Displaying?
First off, it's imperative not to crush your child's enthusiasm. Most kids have exuberant energy that's wonderful, but exhausting, and will sometimes get out of hand. If you need to discipline them, make sure it's about their actions and not their energy in general. If you want your child to be happy, then allow them to be happy!
That's not to say you shouldn't teach your children how to be calm and quiet. There are times when being an exuberant chatterbox is inappropriate or impolite. Simply take care to give your child plenty of time to be their own energetic, curious selves.
That said, let's take a look at some bad behaviors a child might display.
Moodiness
Besides getting angry too easily, your child may also change moods without warning. Again, mood swings are normal for a growing child who is still learning to handle their own emotions. Swings between sadness and happiness, anger and confusion are common, but they shouldn't control your lives. If they do, you will need to address it.
Anger
You may find that out of nowhere, your child has perfected the art of back-talk. They may become frustrated very easily or speak vindictively of others. An angry child is nothing to worry about if it happens once in a while, but pay attention if they're having frequent outbursts or have developed a hair-trigger temper.
Just as kids learn to follow more complex instructions, they also learn how to defy them.
To figure out boundaries, children experiment to see what they can and can't get away with.
These are just a few common behaviors for a child. Some will experience them sooner, some later. Some won't have these problems at all but may experience other unique issues, all of which are perfectly normal. Now that we have identified some common issues, we can look at how to fix them.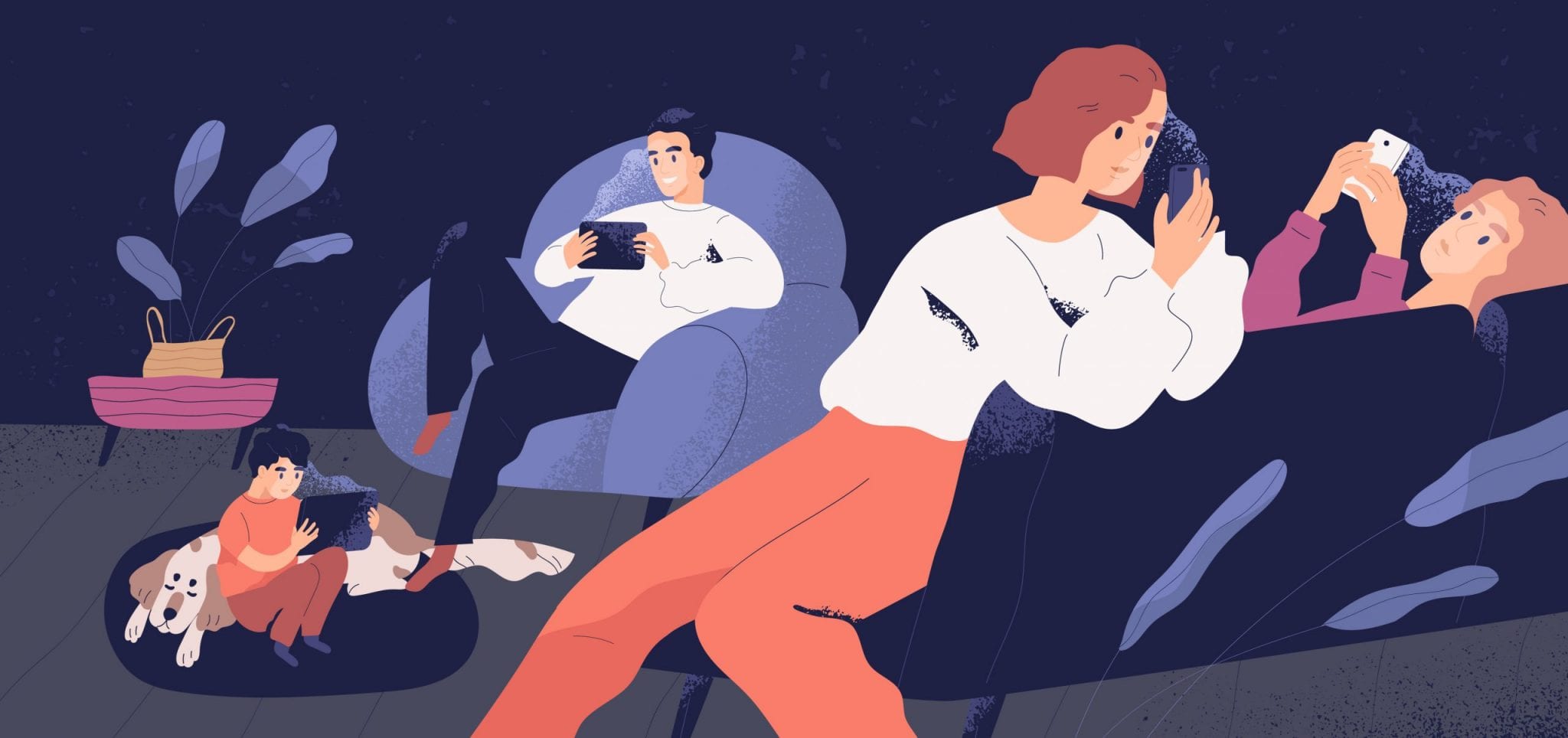 Fixing the Problem
A key thing to remember is that each child is unique. Some of these solutions may not work for you, but it's essential that you don't give up or give in to frustration. Remember also that some children have medical reasons for the way they act.
If the behavioral problems persist or become more than you can handle, don't hesitate to contact your pediatrician. If they can't help, they can usually refer you to a children's counselor or another behavioral specialist who can.
The focus of your concern should be your child and what's best for them. If that means taking them to a behavioral expert, then there's no shame in that. It doesn't mean you're a bad parent, or that your child is a bad kid.
You should never be made to feel ashamed for seeking help.
So barring the need for a professional, where does that leave us? What can you do at home to help fix difficult, obnoxious behaviors?
Set firm boundaries
Kids are always looking for loopholes and ways to squeak out of things they don't like. If you don't give clear instructions as to what they should do (or not do) and follow up on them, they'll certainly take advantage. Avoid ambiguity and make the boundaries obvious. By doing so, you can often stop a lot of bad behavior before it starts.
Keep things positive
When your child is irritable and moody, it feels contagious, but you can't let it get to you. Adding your bad mood to theirs will only make things worse for both of you. Set a good example and take the positive route.
Keep communication open
Unless your child is a toddler, communicating with them should be your go-to. In simple terms, explain why your rules exist and why their behavior isn't acceptable. It can be frustrating when you tell your kids not to do something but don't tell them why ("because I said so" isn't a very enlightening response). A kid's default reason is usually, "because Mommy/Daddy is being unfair." That's a quick way to make your child resent you. Tell them the truth. Be tough when it's needed but talk it out first. It does little good to punish your kids if they don't know why.
As with many things in life, the best way to parent is to be empathetic. It may not be easy to remember how the world looked when you were a child but give it your best efforts. By understanding how a child thinks, you will better understand why they behave as they do. Once you've taken a good look at your child's thought process, you can use that knowledge to tailor your solution.
Parenting is hard. We're all figuring things out as we go. We aren't perfect, and neither are our children, no matter how much the world may pressure us to be. What's more, kids aren't puppets who can be forced to act certain ways; they're real, growing people, and when it comes down to it, the way they behave is their own personal choice.
That doesn't mean that you should give up and let your child run rampant, but hopefully, it gives you a measure of comfort. Any loving parent wants to do what is best for their children. If you love them and do the best you can, you're already a wonderful parent.
At Never the Right Word, our aim is to give you practical examples of how to handle life's difficult conversations. If you have an awkward situation that you'd like example templates for, request a topic here.   
If you're interested in further reading, we've also included links to our trusted resources and related posts below. To find out more about NTRW and our recommended tools, you can do that here.  
Lastly, if you found this content helpful or want to share your own examples, let us know in the comments. We'd also be delighted if you shared this article and joined us on social media too!
​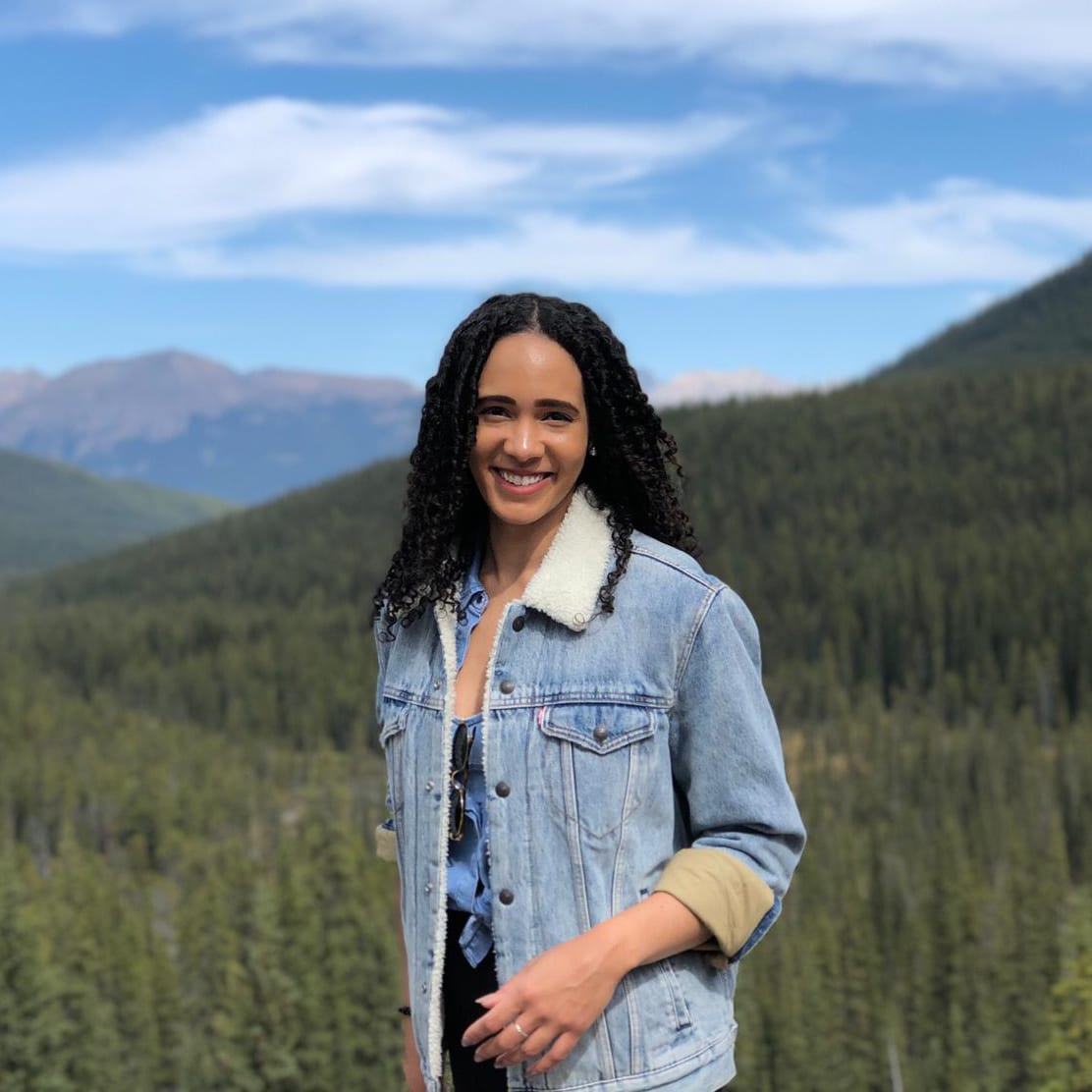 Never the Right Word
Hi there! I'm Amy, and I'm the person behind Never the Right Word. I'm a designer-by-day who's fascinated by human psychology; you'll find me learning about what makes others tick through all types of media and good old-fashioned conversation. Learn more about me here.
In 2019 Never the Right Word was born to fill the gap of 'how-to' websites with copy and paste examples showing you EXACTLY what you need to say to steer difficult conversations into positive outcomes.
Relevant Books We Recommend...
Pin Never the Right Word on Pinterest!
Check Out Our Recommended Resources.
Looking to become a digital publisher like us? We highly recommend these tried-and-tested tools:
Contact Us
Write to:
Never the Right Word
Building 19475
PO Box 6945
United Kingdom
Support NTRW
Donating to Never the Right Word will
help us produce more free content. Thank you!