Top Communication Skills to Bond With Kids
Even though we were all kids once, it's pretty common to feel out of touch with kids. Their lives are just beginning, and they have little experience in the real world. Every year it seems like there's a new fad amongst youngsters. Whether there's new lingo, you don't understand, or hobby that all the kids are sometimes doing – it feels like you're living in different worlds.
So how can an adult communicate and bond with a young kid? Create and share the same experiences! Participating in your child's favorite activities is a fantastic way to bond with them. The only thing a kid loves more than playing is when someone plays along with them. Doing the things that a kid likes to do will teach you a lot about them.
You may wonder what things you can do with a child that won't leave you bored out of your skull. We understand you need an activity that the two of you can enjoy, together. The first option is simple: just give them some time and listen.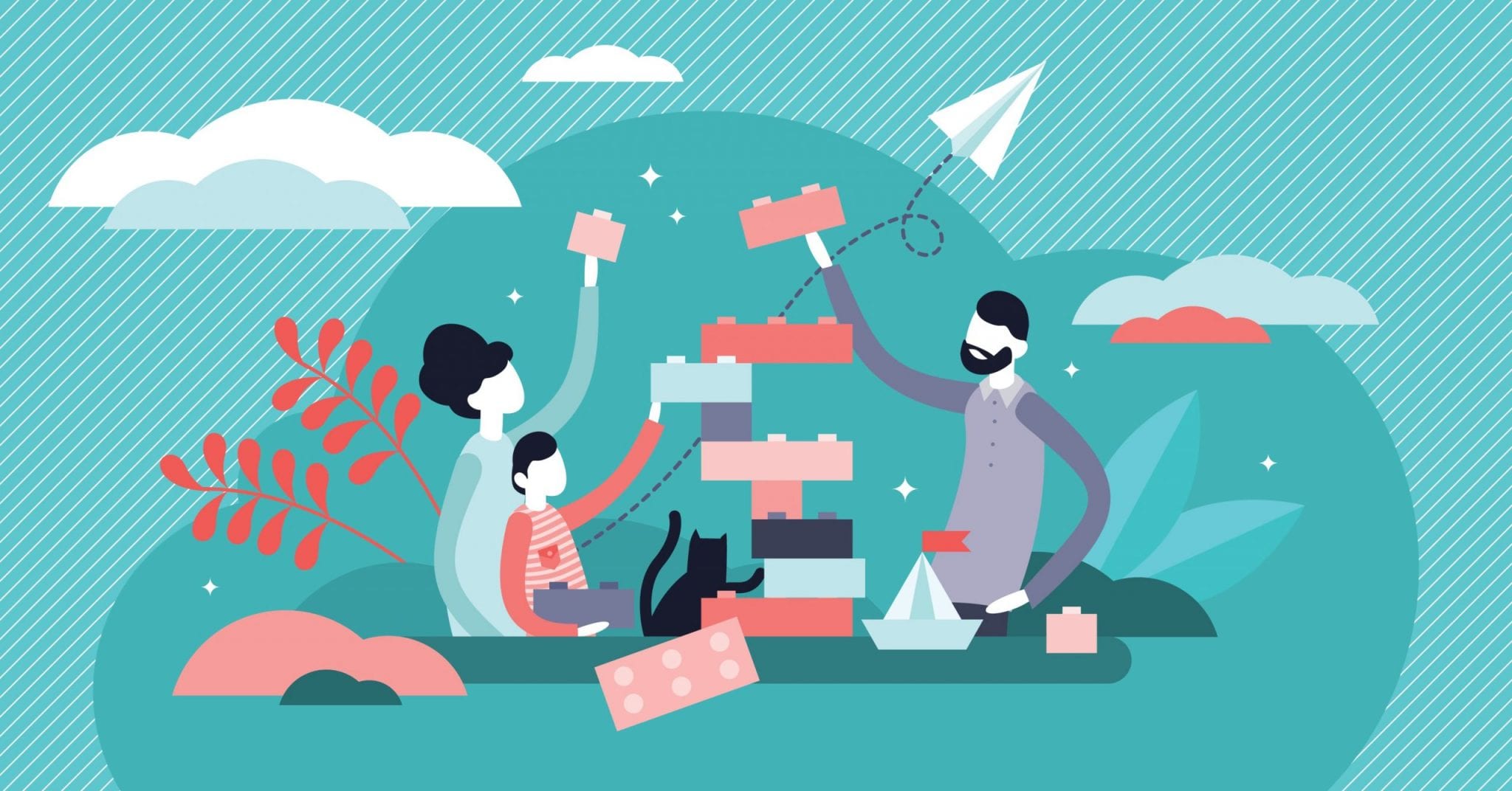 Ask Them Questions About Their World
Kids want to be heard, and they're both smarter than you think, and have a lot of things to say. Most children can carry on talking for a long time. Ask them about their day, and listen to them list off all the things that were good about it.
Let them tell you the bad things too. By being patient and listening without judging their opinions, you'll create trust between you. It may take time or be fast. Letting them talk about their interests, their life, and anything else on the mind is one of the best ways to bond with a child.
Even if they've been talking for an hour or more, listen for as long as you're able. What a kid has to say can help you get to know them as a person, and the things they reveal will help you find other ways to bond with them later on.
Be aware also that kids will test whether you were listening or not. You don't have to have perfect recall, but if you want to make a good impression, paying attention and remembering the important points will show your child that you really care.
---
Embrace Your Inner Child
Play games, lots of games! This includes everything from board games like Candy Land, to play-pretend and dress-up, to backyard games that require a group of people, like Signs or Red Rover. Try group games, Card games, Board games, Soccer, Charades and more.
Many of these are for groups, but playing any game that your child has charge of, or is a part of, will make them feel connected to you. You'll be amazed what one afternoon of playtime with your child can do.
If you're willing to come to their level and have fun with them, your child will feel like you're not just a parent, but a friend. It may sound funny, but you can be both.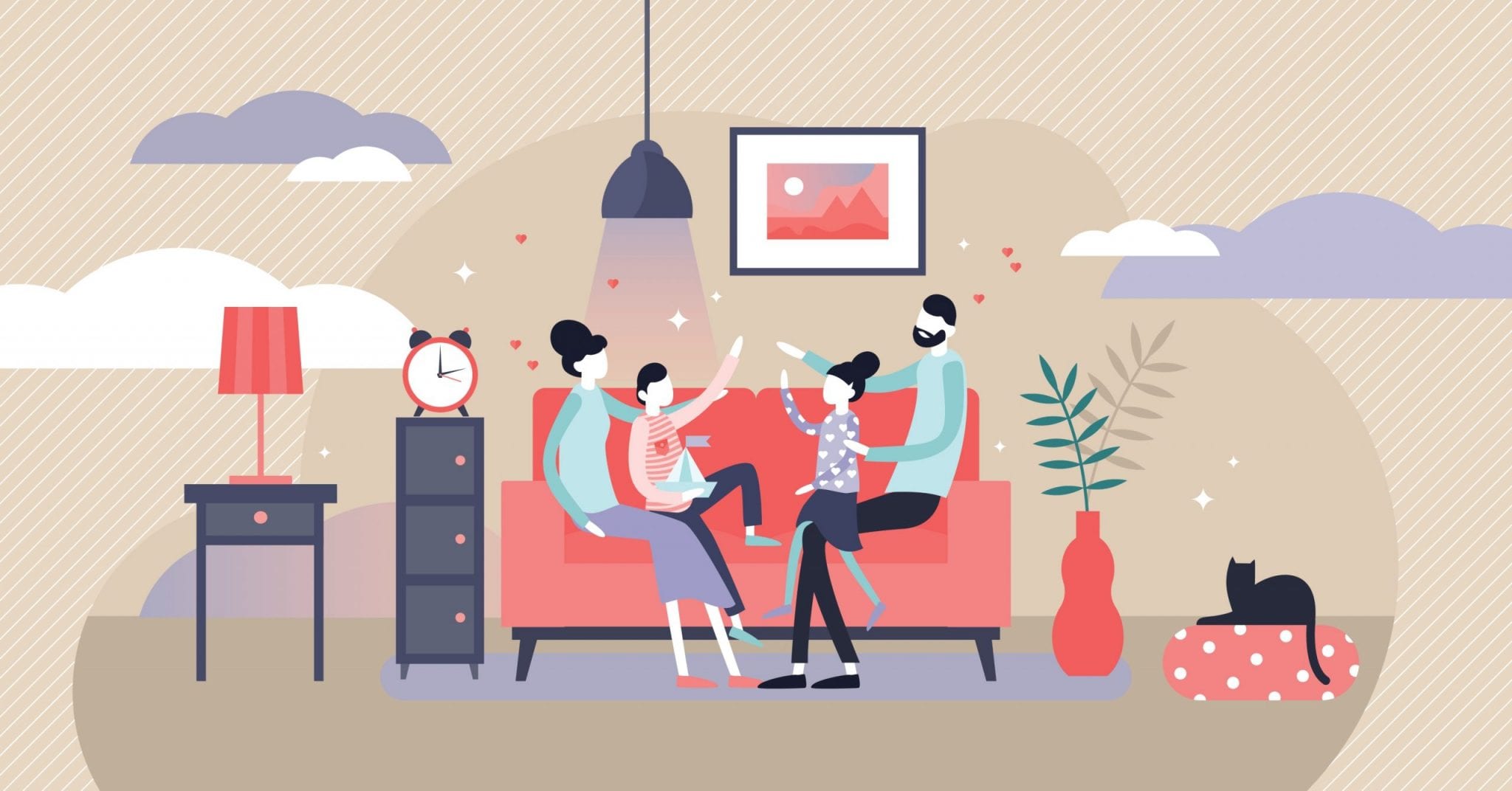 Create Ideas Together and Test Them
When your child has an idea or a theory they want to test, listen to what they have to say and try it together. Even if it doesn't work out, it's a wonderful method of relationship building with your child, and they'll learn from the experience.
Rather than limiting their creativity with what you know about the world, let them try things out. Praise them when their ideas succeed, and encourage them while they learn.
Playing along may feel like it makes no sense right now, but as they grow older, you'll both benefit from the bond you've created, and you'll be happy that you let them stretch their imagination.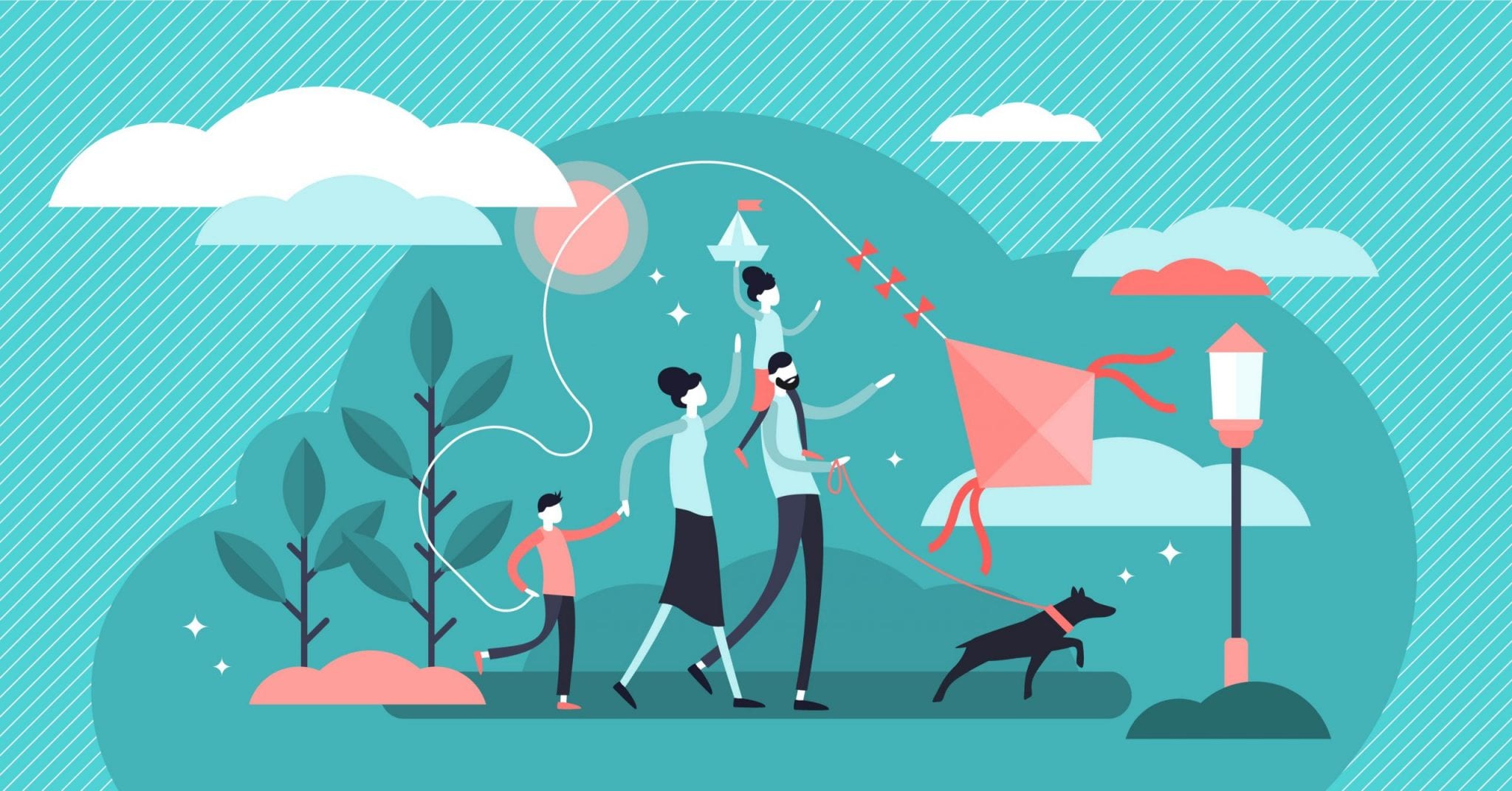 Explore Interesting Places
If your child has a particular interest, it can be fun to go somewhere related to that. A kid who knows the names of all the dinosaurs may enjoy a science museum with a dinosaur exhibit, or a train museum for a kid who loves trains. They may not recognize it in themselves, but children (or adults, for that matter) feel flattered and thrilled when someone pays attention and knows what they really like.
Go hiking with your kids, or boating, or swimming. Share in their excitement about the world and all its possibilities. Explore it alongside them, enjoy yourself, and let them show you all the new things they find.
Too often, parents only take their children to places the parents think are enjoyable or educational. Though that can be important, remember to also go to places that your kids will find interesting.
This isn't to say that you should ignore what you love doing and want to share with your child. Just keep in touch with your child, and don't only go to places where you want to go.
In short, you should take your child to places that you can both enjoy and which will help form a connection between you. Some places are often blocked by the generational gap, but there are other places which all age groups can enjoy.
Hands-on museums, swimming, caving, biking, nature walks, or other exploration-based activities are all things you can do together. All ages can participate in these things, which gives you and your child the chance to bond.
To take the bonding even further, encourage your child to ask you questions about anything that piques their curiosity or that they don't understand.
---
Overcome Challenges Together
The times when we feel the bond strengthens between our family and us are usually the times when we are dealing with tricky things, and your family was right there going through them alongside you. As an adult, some of the things which distress children can seem insignificant and overblown.
For example, when a child throws a tantrum about not being able to do something, we can get upset and shout, or we can give them some time to calm down to talk to them.
Sit with them for a while, and talk about other ways they can handle setbacks, like asking you to help or telling you honestly that they can't do it by themselves. Help children understand that it's normal and okay not to want to do hard things, but that in many cases, the hard stuff still needs to get done.
When you listen to children and provide them with choices, you create a deep bonding experience.
When you stand with your child to tackle life's challenges, they gain a feeling of comradeship with you. They learn that they can count on you when the going gets tough, and you become their guide and mentor instead of just an authority figure.
Sometimes this means you have to do some hard things yourself, so your child won't be alone in their suffering—no matter how insignificant that pain might seem to you.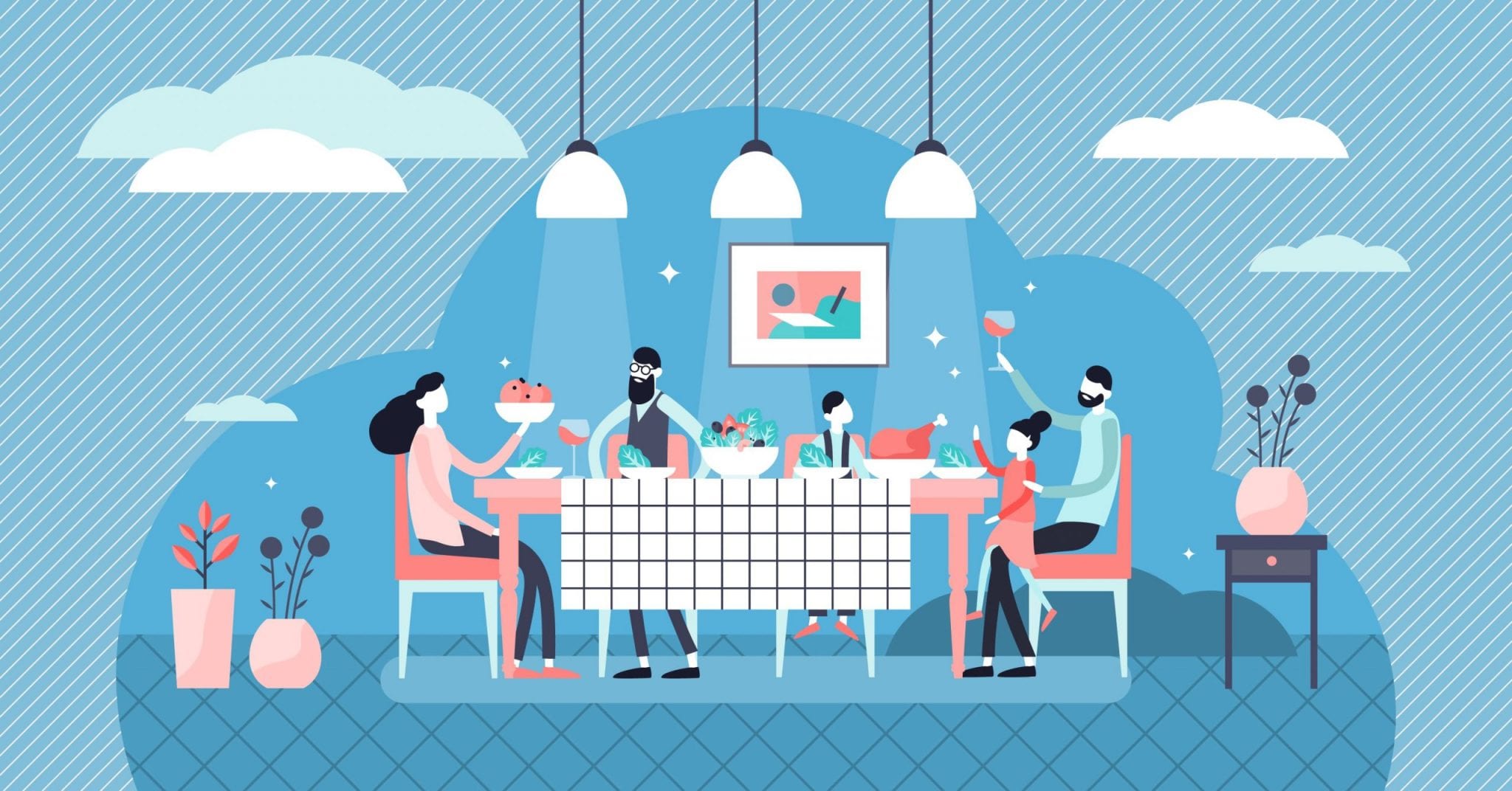 Empathize With Kids
In addition to joining your child in their hardships, be sure to treat their problems seriously. Remember that it may be the first time, or one of the first times, that they're experiencing these emotions.
A child's world is small, and this makes any small woe loom large for them. If you tease them about it, or shrug off their misfortunes like they don't matter, they will quickly learn not to come to you with more serious issues.
It's true that a child doesn't often have to deal with the harshest realities of life. However, things do happen to them that leave them struggling to cope.
If you show some compassion for their problems and support them in the struggle to overcome them, it will certainly strengthen the relationship between you.
---
Tell Stories About The People That Came Before Them
Few things strengthen a family's bond more than reminiscing about their past. Kids always love to hear stories, but stories about people who lived in different times and share their own blood are even better.
Kids are great conversationalists who are more able to understand what they're told than adults give them credit for. They can ask some interesting questions and are always ready to hear tales of the past.
Another benefit of telling old family stories is that it can strengthen their bond with their grandparents or other older family members. What can be better (and funnier) than hearing stories of the adventures Grandma or Grandpa had when they were your child's age?
When kids hear stories like about older generations, it creates feelings of fellowship. They're no longer wrinkly old fogies who our children don't understand. They start to seem like wrinkly old kids in disguise.
Share Stories About Your Childhood
Just like sharing a grandparent's stories with a child creates a bond of common ground, it does the same for parents and other guardians. When you break through the glass of a picture-perfect, all-knowing adult, kids can see themselves and their feelings reflected in you.
As children, most of us loved hearing stories of our mother and father's childhoods. If we look back in time, we can remember sitting there, listening to our elders sharing their experiences as children. We felt connected to them and our future.
We can remember how surprising it felt that our reliable guardians had once been our age. It made us happy to imagine that we might one day be like them. It was fun to be little, but it was also exciting to think about growing up.
Sharing family stories is an excellent tool for teaching, but it's also a powerful bonding technique. Children want to know where they came from and to feel like they belong to something larger than themselves.
Once they learn that you have made some of the same mistakes they do, they will feel much closer to you.
---
Show Kids You're Just Like Them
If you place yourself too far above your child and try to hide all of your imperfections and mistakes, it will only create distance between you. We don't tend to like perfect people and instead find ourselves naturally gravitating towards others that make us feel accepted – flaws and all.
If you think back to the adults you formed close bonds with when you were a child you are likely to remember the people that were always open and willing to share their time, understanding, and remembrances of childhood. When a parent guards their true self too closely, their child will still love them, but they may end up feeling ostracized or rejected. Kids crave connection to the adults in their lives, even when they don't show it.
If you aren't open to talking about serious things, even when you aren't sure how to do it, you're losing an opportunity to connect with your child. Even when you think a topic is too complex for them to grasp, there are usually ways to explain so they can understand at least a little bit.
Once you've provided them with a chance to start understanding, they can build on it, and when you're open about things they'll go to you for more advice and companionship in the future. It's a matter of how you present yourself, and whether they feel able to trust you.
You don't have to be "just" a parent, guardian, or mentor—you can also be a friend. If you approach a child with this in mind, you'll find much more success in bonding with them.
At Never the Right Word, our aim is to give you practical examples of how to handle life's difficult conversations. If you have an awkward situation that you'd like example templates for, request a topic here.   
If you're interested in further reading, we've also included links to our trusted resources and related posts below. To find out more about NTRW and our recommended tools, you can do that here.  
Lastly, if you found this content helpful or want to share your own examples, let us know in the comments. We'd also be delighted if you shared this article and joined us on social media too!
​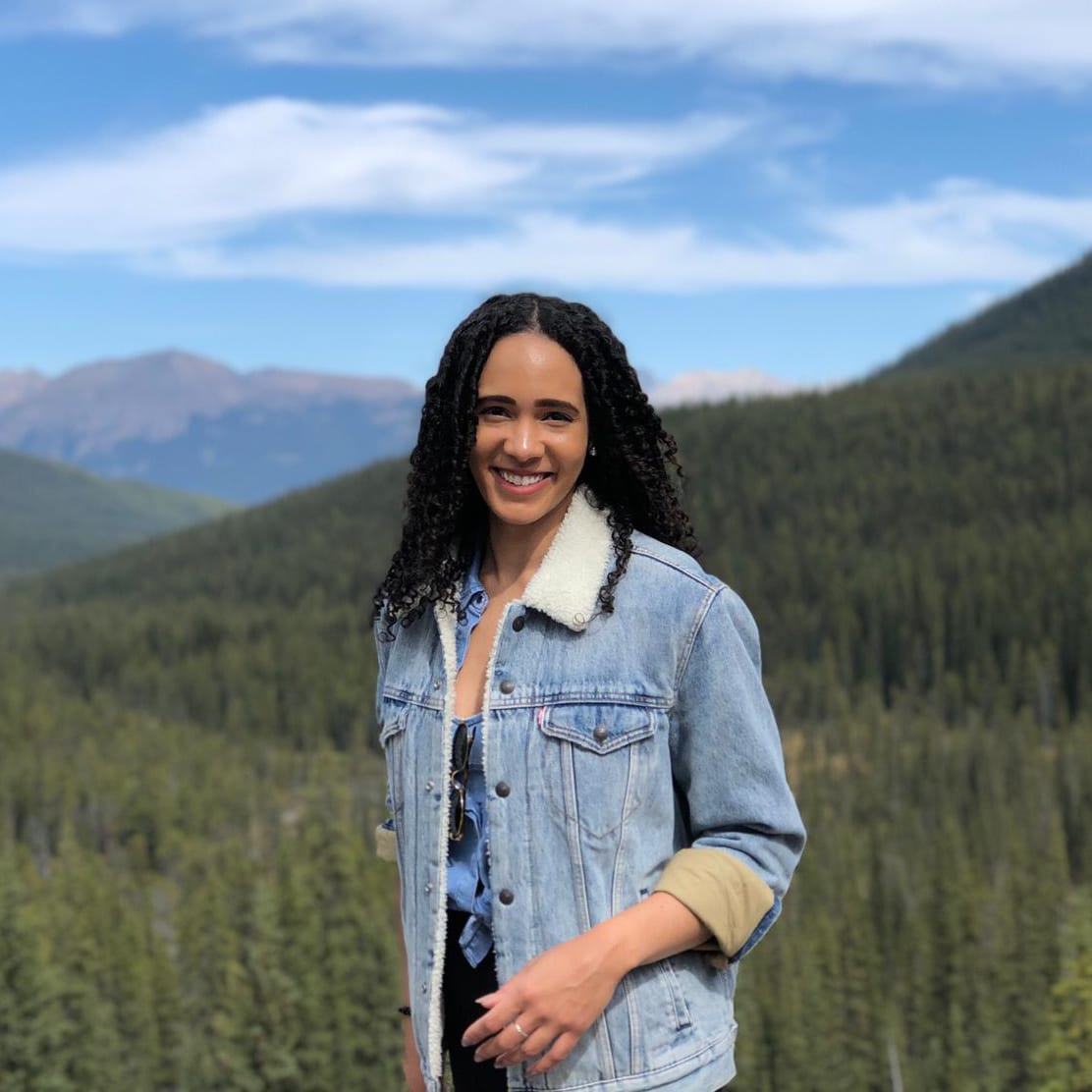 Never the Right Word
Hi there! I'm Amy, and I'm the person behind Never the Right Word. I'm a designer-by-day who's fascinated by human psychology; you'll find me learning about what makes others tick through all types of media and good old-fashioned conversation. Learn more about me here.
In 2019 Never the Right Word was born to fill the gap of 'how-to' websites with copy and paste examples showing you EXACTLY what you need to say to steer difficult conversations into positive outcomes.
Relevant Books We Recommend...
Pin Never the Right Word on Pinterest!
Check Out Our Recommended Resources.
Looking to become a digital publisher like us? We highly recommend these tried-and-tested tools:
Contact Us
Write to:
Never the Right Word
Building 19475
PO Box 6945
United Kingdom
Support NTRW
Donating to Never the Right Word will
help us produce more free content. Thank you!