What's Online Relationship Counseling Really Like?
It turns out that technology doesn't only help us in our quest for meeting our new love interests, but it also helps us fix the deeper issues within our current relationships. Online relationship therapy is in and you're probably not surprised. 
That is to say, now that the majority of us have instant connectivity at our fingertips, online relationship counseling has become readily available as a comparable alternative to traditional talking therapies.
Humans are social creatures, relationships with family, partners, friends and colleagues play a big part in our happiness. Whether you're facing difficulties, looking to strengthen your relationships, or want help processing your thoughts there is an online service out that can help.
If you've clicked on this article, you might be interested in online counseling but aren't sure if it is worth it; perhaps you're skeptical of it being a legitimate alternative to face-to-face counseling. 

If you've ever wondered what online relationship counseling is really like, this is the article for you. In this post, we're going to share our experience to help you decide whether it's something you would like to explore.
For many of us, online counseling, which offers flexibility, anonymity, and significant cost-cutting advantages, is handy when it comes to taking care of our mental health in a world that seems to be getting increasingly more stressful.
You might be at a crossroads in your current relationship, maybe you and your partner are going through a tough time communicating and are struggling to agree on a resolution. Or perhaps you are someone who's overcoming some mental challenges that are blocking you from being able to form or maintain intimate relationships. 
Whatever your circumstance, if you are finding it tough to allocate the necessary time or ability to address the underlying issues in your closest relationships, online relationship counseling may offer you a helping hand.
Disclaimer: This article is based on our own personal experience of online counseling based on popular talking therapies and is an indication of what you may personally experience should you wish to try online relationship counseling. 
It's crucial to take into account that everyone processes their emotions and own circumstances differently, and this (along with the varying practices of different institutions/therapists), means that each person's experience is unique and individual to them.
​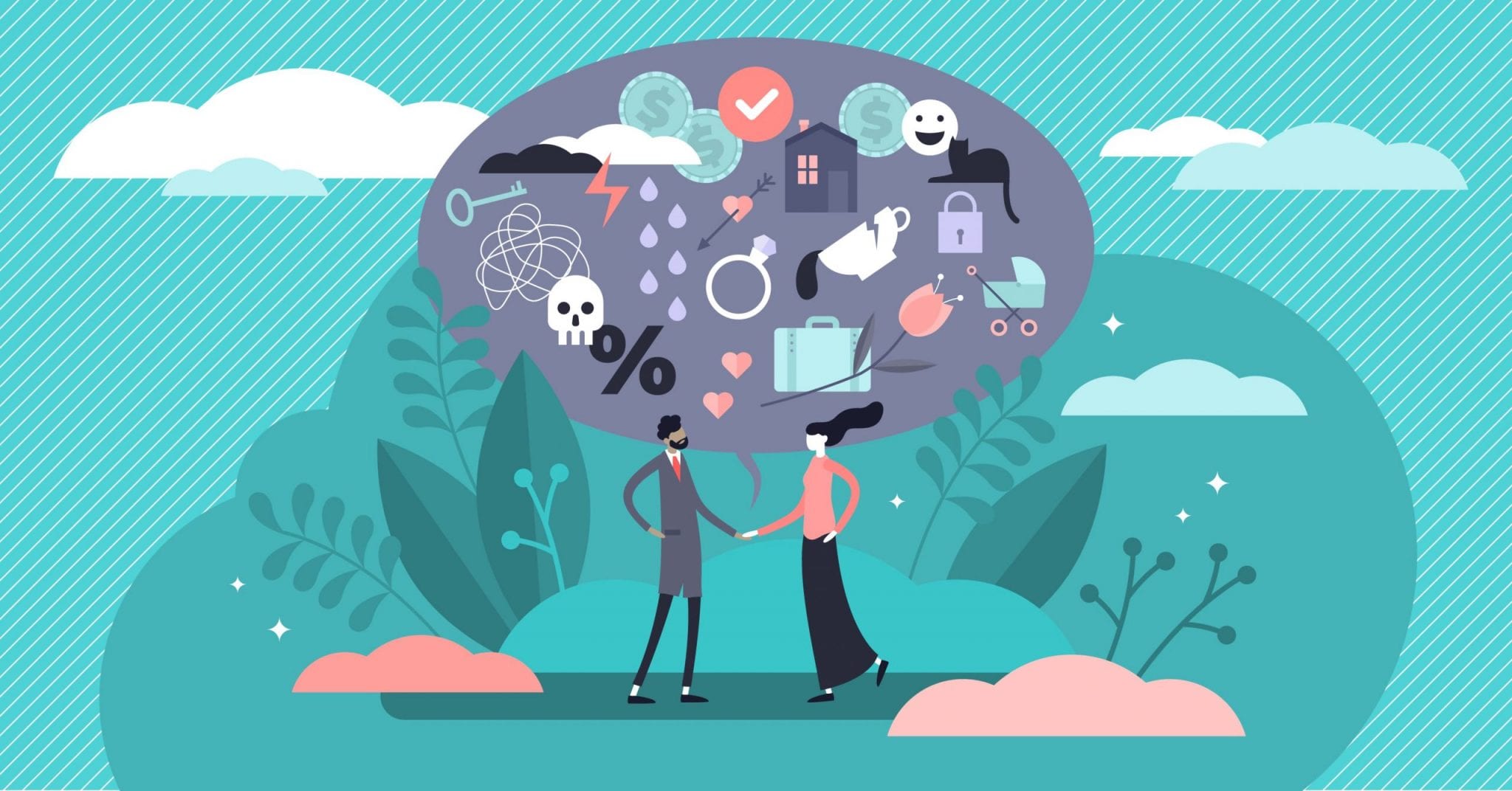 What Happens in Your First Online Relationship Counseling Therapy Session
Most online counseling services will also allow you the opportunity to be introduced to your Therapist via an online video session, or through messaging. In this particular case, we opted for the messaging option.
You can select video sessions or message as your primary method of communication with your Therapist, or you can choose a combination. This is great for situations where you want to talk but aren't in an appropriate space for it.
You decide how frequently to message your Therapist and whether you want to engage in live video sessions regularly, or at all. The great news is that your sessions will combine similar techniques employed by conventional therapists. 
You can expect to be listened to with non-judgmental warmth, given strategies and techniques that address your unique mental health struggles, and cared for by a trained specialist.
Before we started working with our Therapist, they started off with an introduction to the service, what it offers, and how it supports clients.
We were told that, like any counseling, online therapy is an opportunity to explore our feelings and consider what the circumstance means to us. 
Also, like any counseling, it doesn't try to provide definitive answers but instead helps you explore approaches and to uncover more about what fits your particular needs. 
Remember, that counseling is a more of a process than a 'quick fix' meaning it can take as long as you need it to. And if you're going to select messaging as your primary means of communication, do keep in mind that messaging counseling works similarly to face-to-face advice. 
There must be enough time between each message allowing reflections to establish and to become part of the new patterns of thinking. A message per week is typically recommended, like other forms of counseling. 

It's crucial to take into account that, like most processes of transformation, it can take time.To see change, usually, 6-8 sessions are recommended. 
Sitting with your feelings will encourage you to explore what lies underneath and think and allow yourself to acknowledge them. This can help with a shift. Remember to take things in stages and to reflect on the short-term steps within your longer-term vision for a future relationship. 
Because online counseling is often based on talking therapy, you may be asked a few questions, in the same way as if you were having a real-time counseling conversation. This is part of the assessment process, to work through what you feel is most helpful for you. 
You don't have to respond to every question asked. Questions are asked to help you to reflect after reading your Therapist's response, to think about anything that stands out for you, and if they help you look at things with a different approach.
As you and your counselor work together, they will also share some links to helpful resources such as books or articles that you can digest at a time that suits you.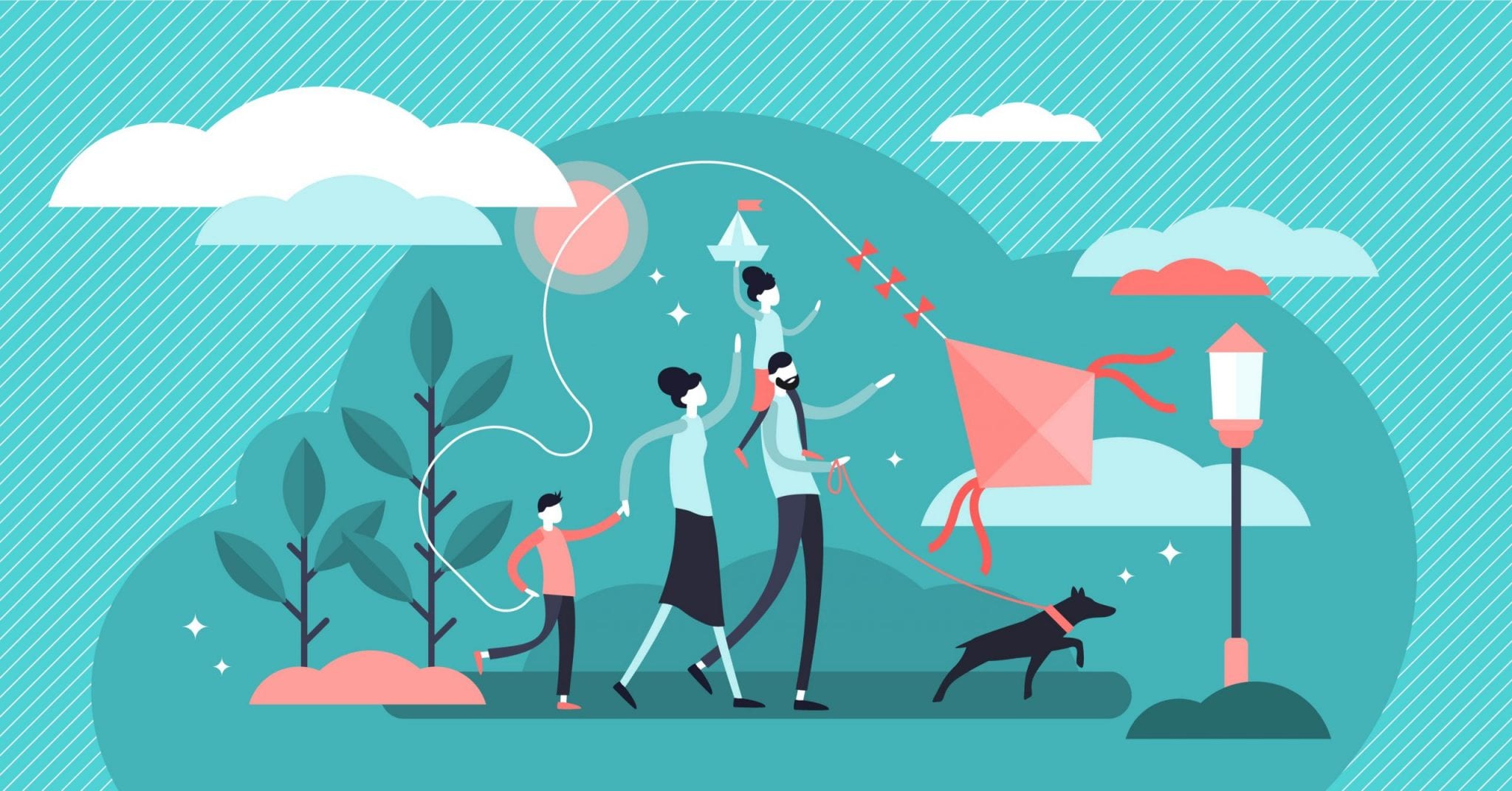 What Kind of Feedback Can You Expect From Your Therapist?
The Relationship Counseling service we used in this case study is called Relate. Relate are the UK's largest provider of relationship support. Relate's services include Relationship Counselling for individuals and couples, Family Counselling, Mediation, Children and Young People's Counselling and Sex Therapy. 
In this particular instance, we were discussing troubles we were having with expectations vs. reality. To give you an idea of the kind of support we received, we've dropped a snippet from our session below (names and details have been removed).
[Therapist]
"This brings my attention to perfectionism. I wondered about this, too, because lately, I've noticed many people are struggling with perfectionism. My feeling is that this may be connected to social media, and the vision of perfection we are all sold.
What are your thoughts about this? Do you buy into social media?
There are so many positives about this too. It offers such a reach and such fantastic connections. Does it change our ideas, though?
I'd be interested to hear your opinion on this.
I'd like to recommend a book to read between now and our future messages. It's called The Gifts of Imperfection by Brené Brown, and it's helped many with this. 
Perhaps we could talk about it more together, particularly what she has to say about belief systems. I hope this response feels like an excellent place to start.
Some reading could help in the longer-term maybe, that others have found helpful and we could discuss in more detail.
Anjula Mutanda's How To Do Relationships Andrew G Marshall's The Happy Couple's Handbook."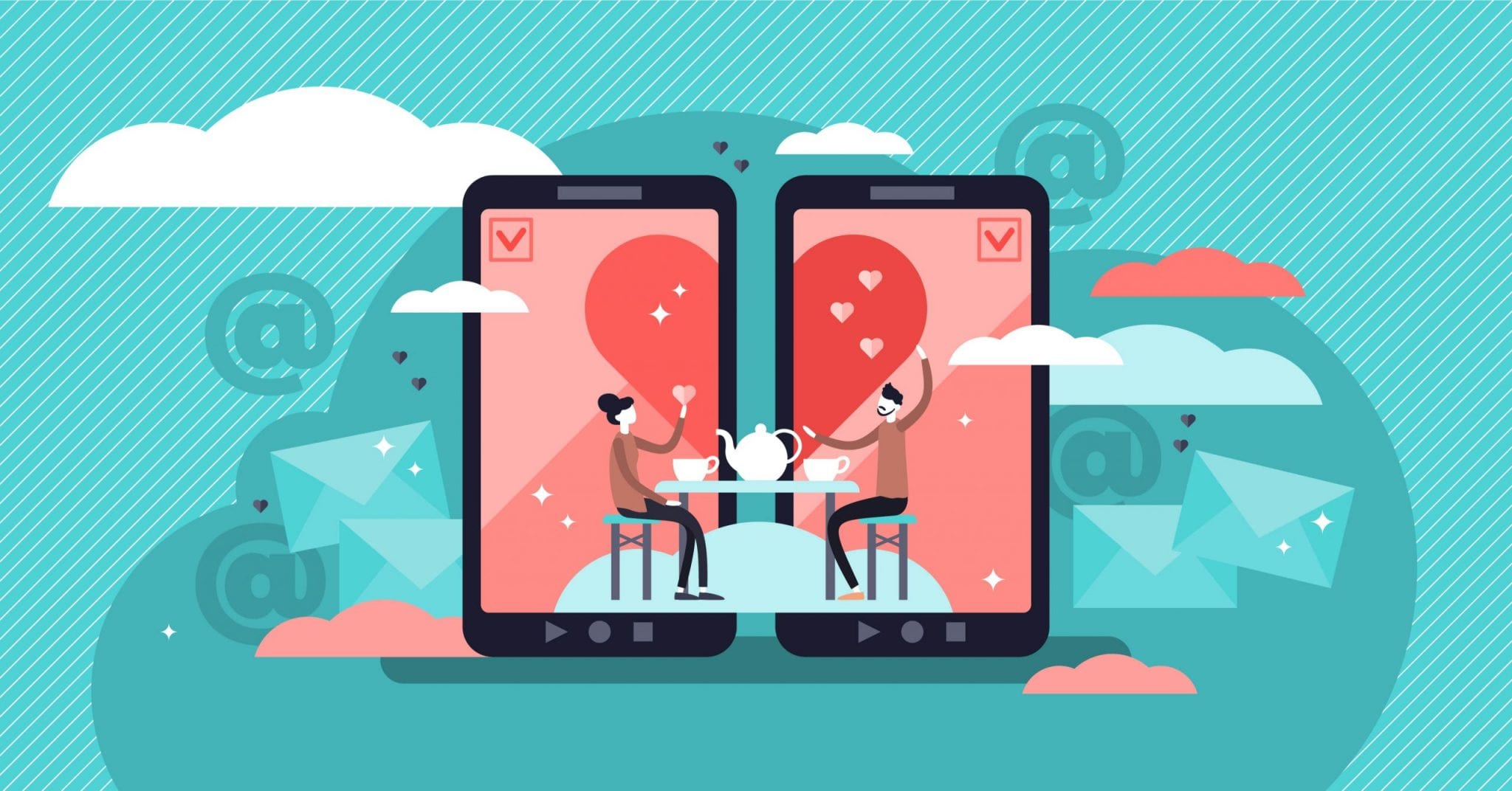 So, Who Would Benefit from Online Relationship Counseling?
We'd say, anyone and everyone!
Online relationship counseling is a brilliant option for anyone who wants help in dealing with relationship and communication issues.
Many people who don't have direct access to therapists will benefit significantly, for example, perhaps you have a disability where mobility is an issue, work long hours, or simply don't have the time to fit a therapy appointment in their lives.
Others that will benefit are people who have never tried therapy before, often because they are afraid to share private details about their lives with a virtual stranger, find the anonymity of online counseling reassuring.
Online counseling is also less expensive than traditional therapy, meaning it far more accessible to a broader reach of people regardless of income. For those of us looking for less costly options for treatment, online counseling is a great choice.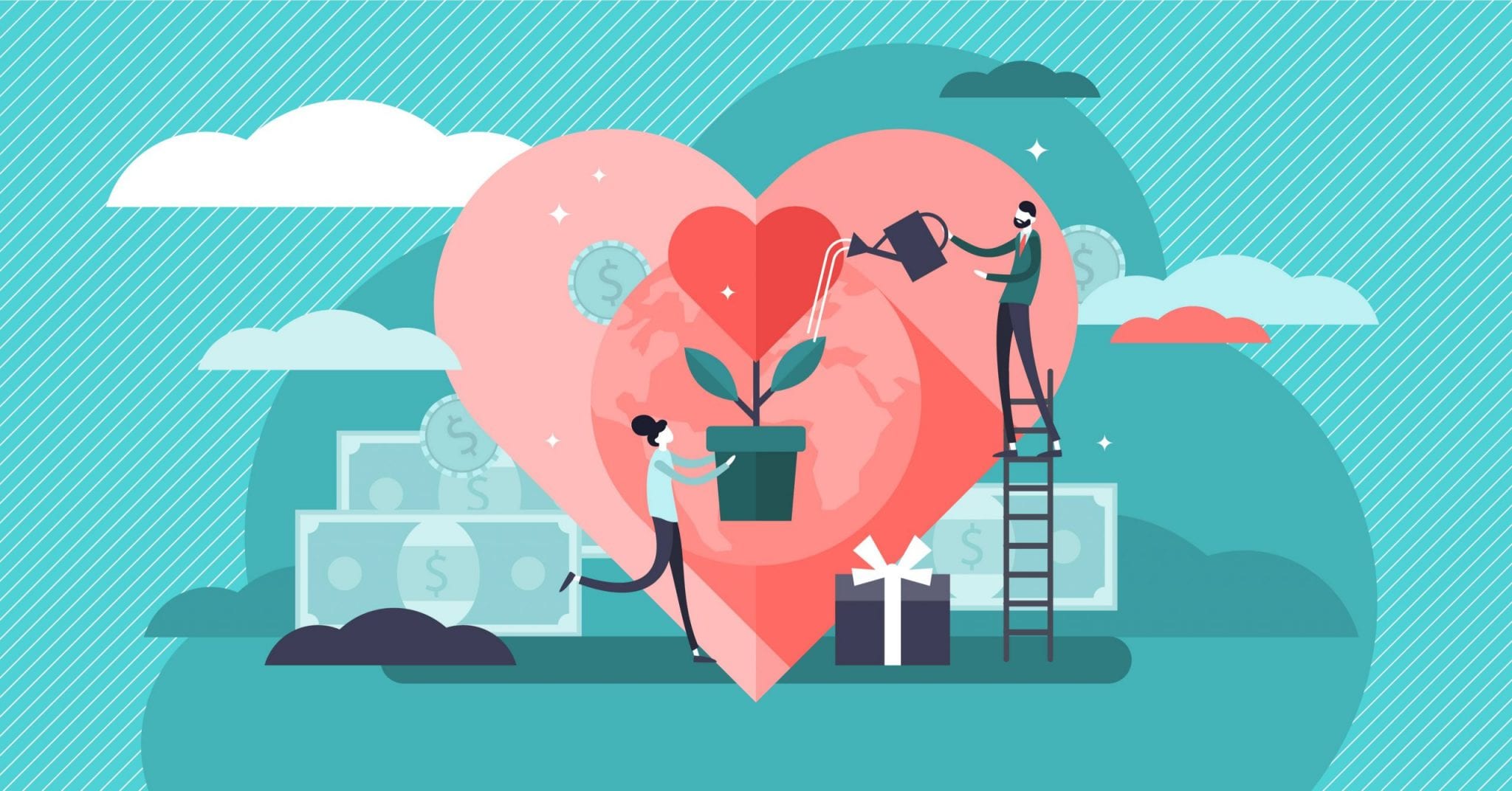 Who Might Online Relationship Therapy Not Be Suitable for?
Online therapy can be highly beneficial. Still, it isn't necessarily for everyone, if you're someone who struggles with making connections over the phone or messaging, then in-person therapy might be better for you.
Therapists may have no way of intervening when dealing with a client who may be a danger to themselves or others since the patient can request anonymity or not give their contact information. Online therapy is not appropriate for people with serious psychiatric illnesses.
---
So, is Online Relationship Therapy Any Good in Our Opinion?
Absolutely! The only caveat is that the effectiveness is likely to depend on the type of therapy you're having. In this particular instance, we underwent Talking Therapy only.
We found that Talking Therapy or Cognitive Behavioral Therapy was just as effective as having a face to face conversation, and research backs our opinion up. A small 2014 study also found that teens who were counseled over the phone for an obsessive-compulsive disorder found just as much success in treatment as their peers who met therapists face-to-face (Source).
What makes talking therapies so effective is that they engage you in a certain number of sessions with a counselor to trigger the awareness of your own negative thinking patterns. Once you've identified your underlying issues, then you can learn how to respond to challenging situations or negative thoughts more constructively to improve your overall emotional state.
Sometimes simply having an impartial ear to listen to our issues without judgment is the catalyst that sparks positive change within ourselves.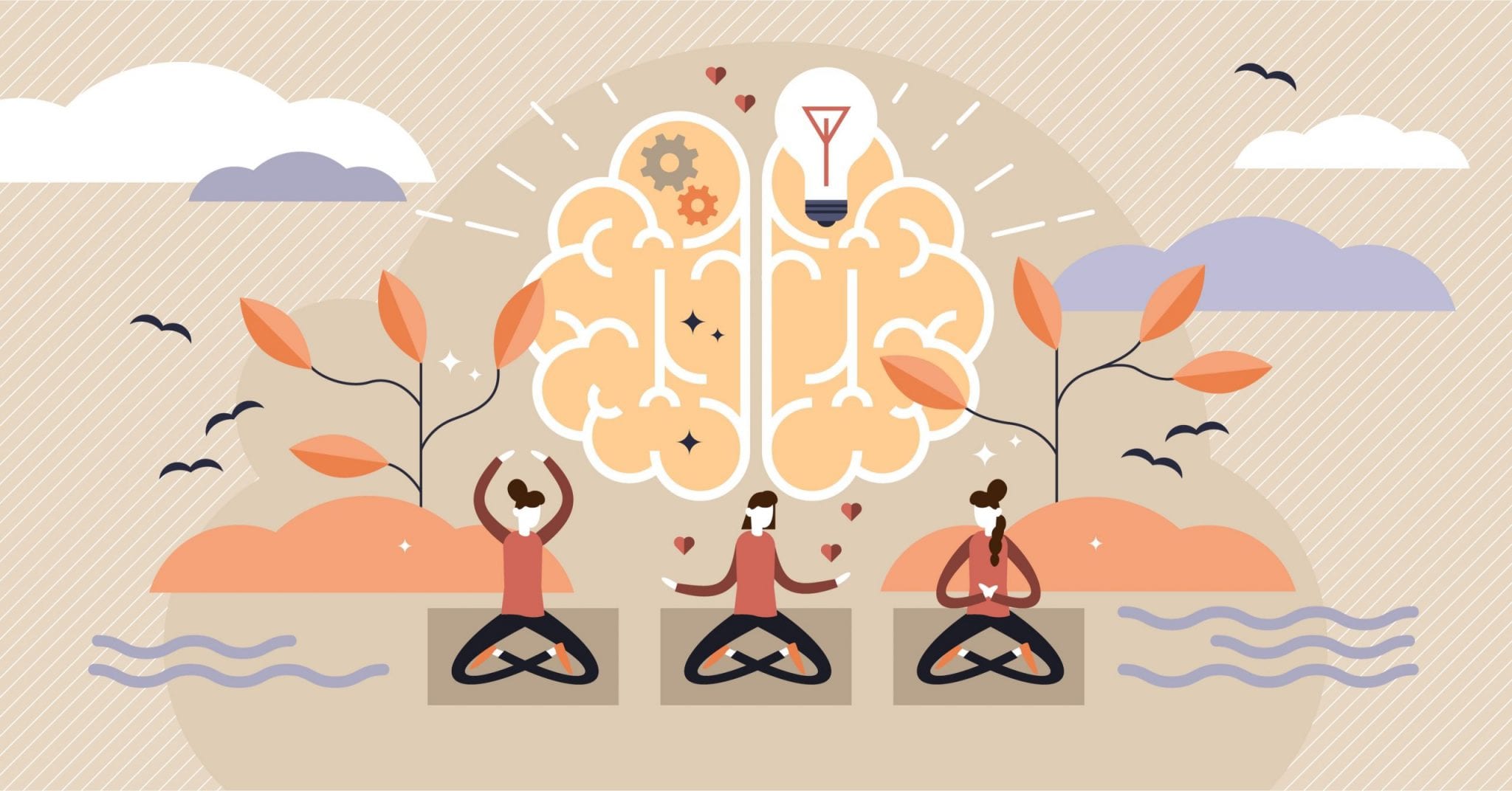 At Never the Right Word, our aim is to give you practical examples of how to handle life's difficult conversations. If you have an awkward situation that you'd like example templates for, request a topic here.   
If you're interested in further reading, we've also included links to our trusted resources and related posts below. To find out more about NTRW and our recommended tools, you can do that here.  
Lastly, if you found this content helpful or want to share your own examples, let us know in the comments. We'd also be delighted if you shared this article and joined us on social media too!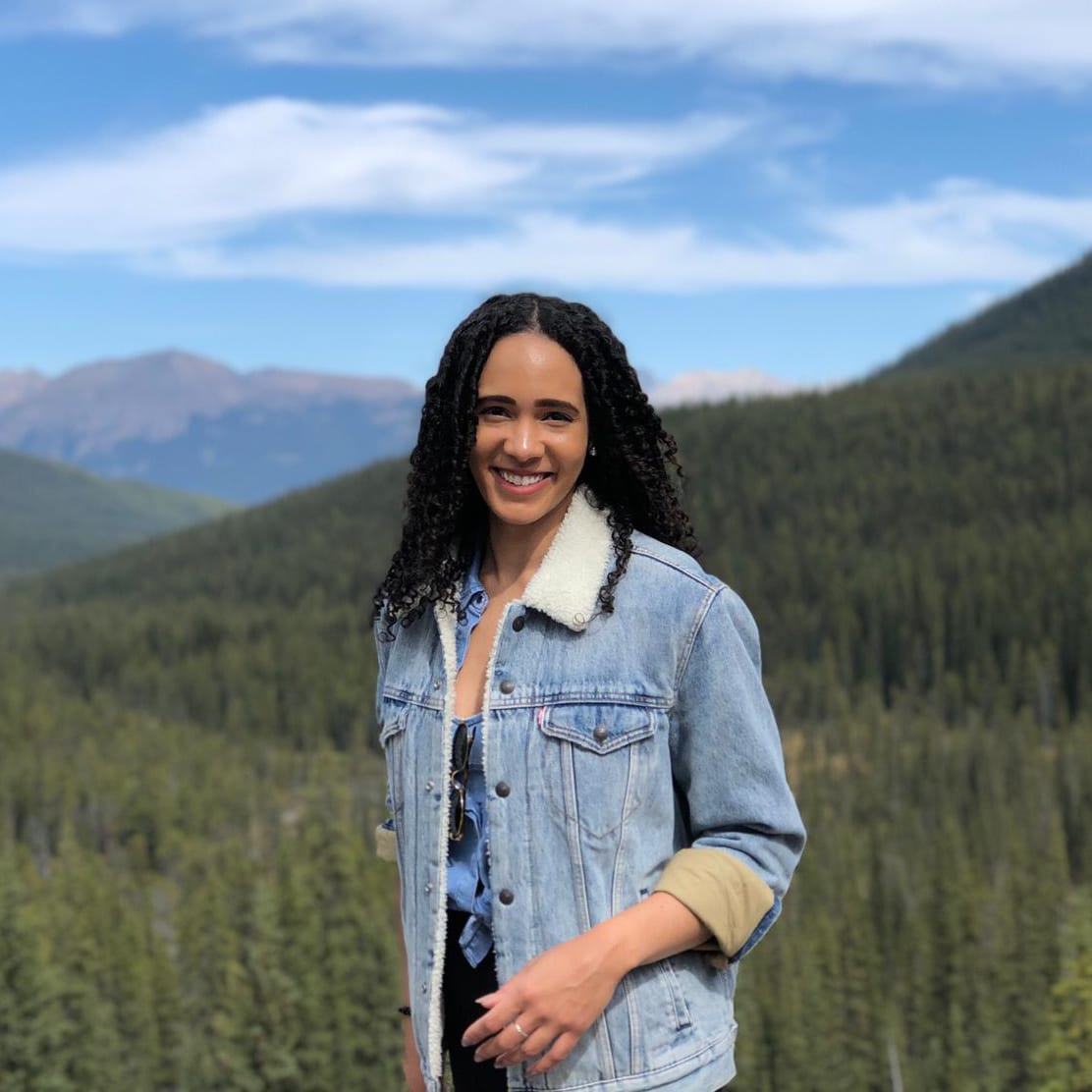 Never the Right Word
Hi there! I'm Amy, and I'm the person behind Never the Right Word. I'm a designer-by-day who's fascinated by human psychology; you'll find me learning about what makes others tick through all types of media and good old-fashioned conversation. Learn more about me here.
In 2019 Never the Right Word was born to fill the gap of 'how-to' websites with copy and paste examples showing you EXACTLY what you need to say to steer difficult conversations into positive outcomes.
Relevant Books We Recommend...
Pin Never the Right Word on Pinterest!
Check Out Our Recommended Resources.
Looking to become a digital publisher like us? We highly recommend these tried-and-tested tools:
Contact Us
Write to:
Never the Right Word
Building 19475
PO Box 6945
United Kingdom
Support NTRW
Donating to Never the Right Word will
help us produce more free content. Thank you!