4 Scripts to Warn Others About Your Panic Attacks
If you're someone who struggles with panic attacks, you might be wondering whether it's wise to tell the people around you that you suffer from them.
The answer? It's up to you and your circumstances. Not everyone can be trusted, therefore be cautious when revealing anything about yourself that could make you vulnerable.
That said, it might be a good idea to warn others so that in the event of an attack, people will be less judgemental of the behavior you exhibit when you are having difficulty.
With the rise of the internet and social media, people are becoming increasingly more educated about panic attacks and anxiety. Mental health is no longer an issue that's swept under the rug for fear of shame.
Most people will be willing to accommodate when others are struggling, whether that's time and space for therapy or a simple and kind gesture. Either way, part of the fear surrounding anxiety attacks is propelled by worrying about what others are thinking when we are experiencing them.
Why It Helps to Warn Others About Your Panic Attacks
If you are dealing with anxiety it's important to remember that there are plenty of things about you that make being around you positive and uplifting. You're probably conscientious and sensitive to the needs of others.
It would be safe to assume that if you're reading this article, you're likely to be mindful of how your mental state affects your reputation and the people you spend time with. One of the best ways to stop speculation and gossiping is to lay everything out on the table. Therefore, if you think speaking up would benefit you, go for it!
Perhaps you want to tell HR at work or new friends, potential dates so people can have a better understanding of what happens when you experience a panic attack. These scripts will help you clear the air without coming across as weird, dramatic, or making the situation more than what it is.
According to studies, panic attacks tend to slowly creep up on us for up to an hour before we actually become aware that they're present. If you suffer from panic attacks, the good news is that this gives you time to take the necessary steps to calm down before the situation escalates.
Many people fear having a panic attack in a public place or in front of people they don't know very well. Some of those worries can be alleviated if you warn people before the situation arises if it ever does. Providing those around you clarity on the situation also signals to the people around you that you have emotional intelligence and self-awareness.
Both panic and anxiety can involve an intense feeling of fear, a pounding or racing heart, feeling lightheaded, chest pain, difficulty catching your breath, and irrational thoughts. As you can imagine, trying to communicate effectively during a panic attack can be rather tricky.
Therefore, as soon as you notice these symptoms, it might be a good idea to give yourself the space you need to calm down. If people understand why you may have unexpectedly exited the room, you'll less likely feel additional pressure and fears of what others think.
Be Mindful of Who You Speak to About Your Anxiety…
Unfortunately, not everyone can be trusted. You want to make sure you're careful with who you disclose this information. Generally speaking, the people that will benefit from knowing will be you, close friends and family, as well as the HR department or colleagues you can trust. But, whatever you do, don't feel as though you need to volunteer this information to anyone and everyone.
Want to know some emotionally intelligent ways to let people know about your anxiety attacks? Read on…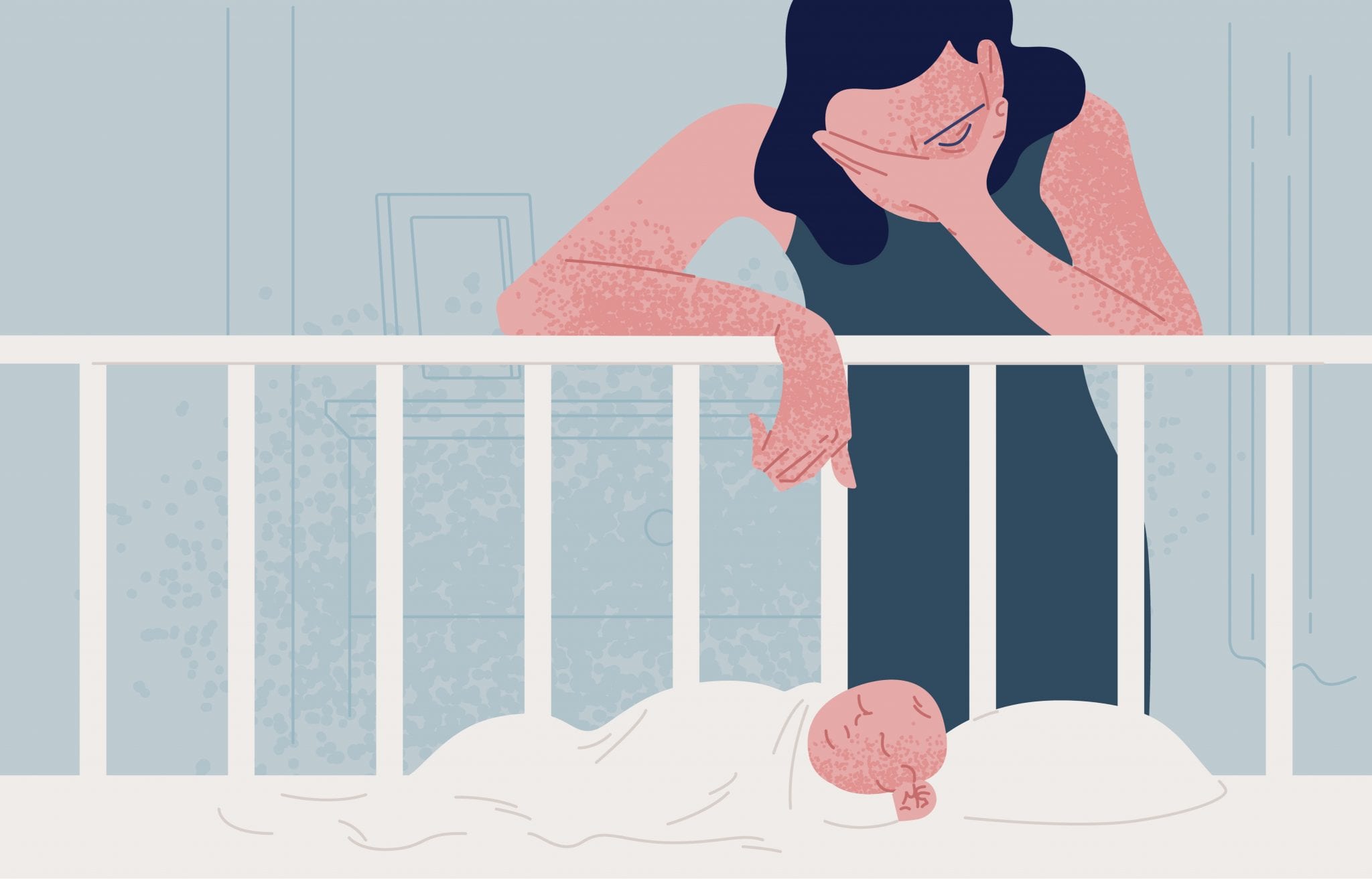 Script 1 |

Notifying 

Managers and 

Trusted 

Co-workers
Hi [Insert Name], I wanted to let you know that occasionally when I get overwhelmed I might suffer from the odd panic attack. When this happens it helps me to just take a breather to calm down and collect my thoughts. I just wanted to let you know so that if the situation arises you'll know why I'm taking myself off.
To keep your professional relationships transparent, it might be worth notifying HR or your managers that you suffer from panic attacks prior to when they happen. It might be worth informing co-workers too – particularly those you would consider as a friend. You may find this beneficial if you feel comfortable doing so and think it will help the situation. 
Just be careful about who you choose to discuss your condition with and to what extent. Unfortunately, some people may not be as trustworthy and understanding as others. Keep in mind that it's illegal for your employer or colleagues to discriminate against you because you suffer from anxiety attacks.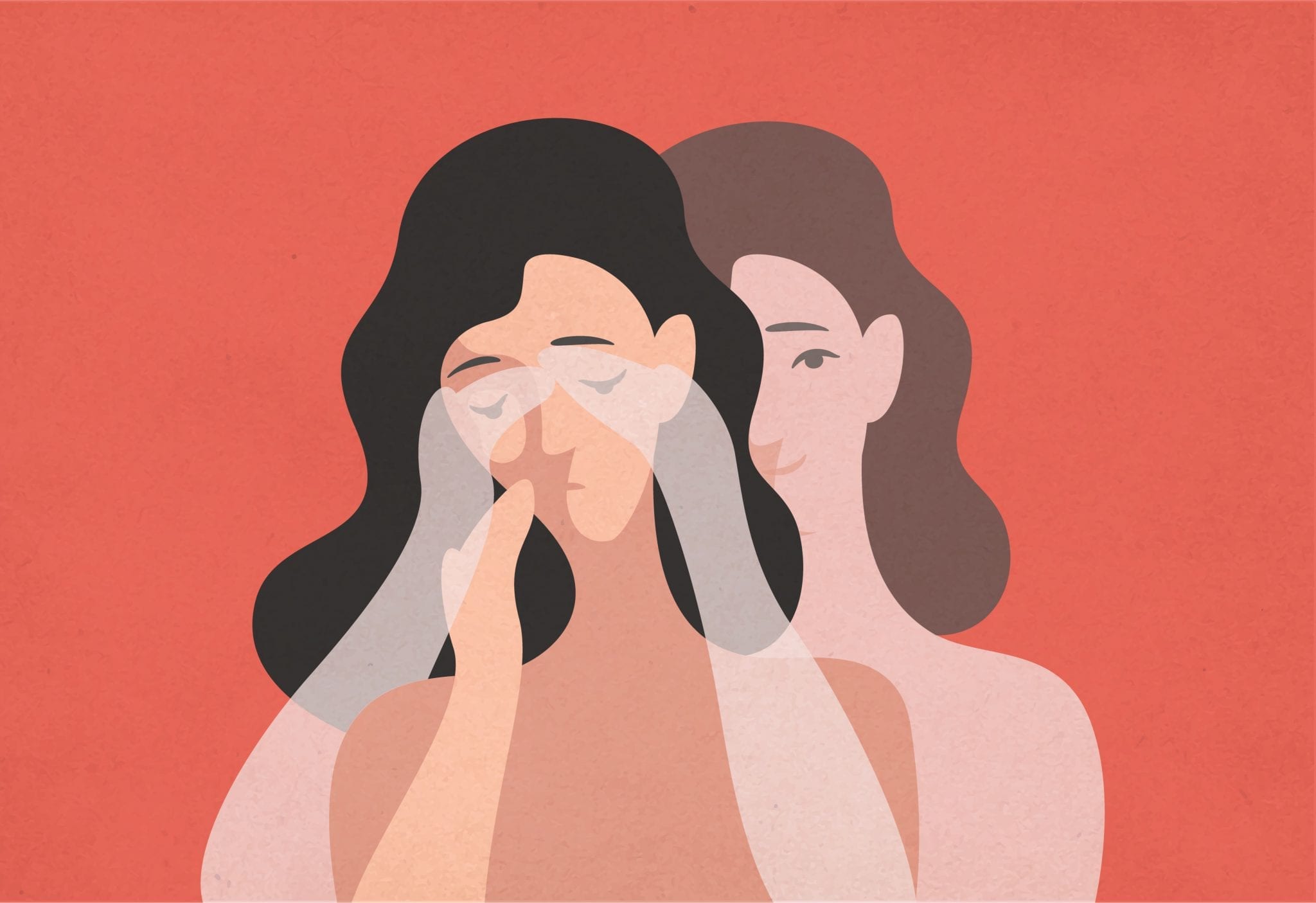 Script 2 | Telling Small Children
Sometimes it's hard for mommy to relax so sometimes she likes to [take a long walk/ time to herself] to feel better.
Do you remember that time when you were scared to go down the big slide but when you did you had the best time ever? Mummy's just a little frightened like that right now but she will feel happy again very soon.
I will be absolutely fine [Insert Name]- daddy just needs to take a few minutes to himself to collect his thoughts.
Sometimes I don't feel well in my [mind/heart] but that's okay because I'm doing my best to get better day by day. When you smile if feel much better.
You can help mommy by doing your best to be happy and mommy will do her best to be happy too.
Children often pick up on our emotions despite our best efforts to conceal them. If your child can see you're noticeably upset it may be a good idea, to be honest, to avoid worrying your small child. Due to the lack of emotional development of smaller children, it's advisable not to discuss what's happening in detail. 
Be honest but not too in-depth and see this as an opportunity to teach them about taking responsibility for their own mental wellbeing. Stress that your anxiety is not your child's fault, and explain that you are getting the best help available.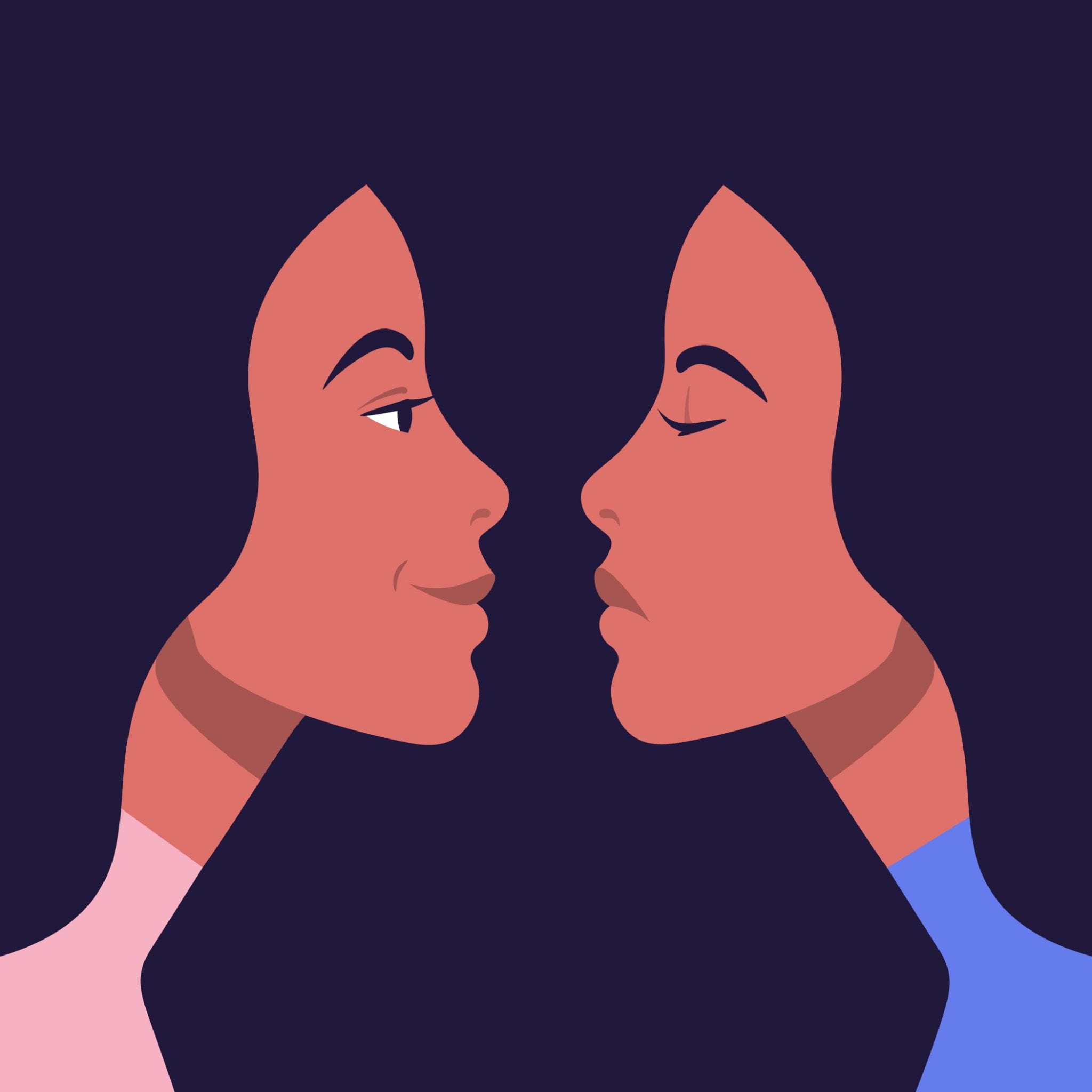 Script 3 | Telling Family Members
When I have a panic attack, I get symptoms like chest pain, the sweats and my heart races. It might look like I'm overreacting but the fear is very real to me in that moment.
Sometimes when I have a panic attack, I feel like I might be dying. I know I will be okay but in the moment it feels real.
I have unexpected panic attacks, meaning they can can happen at anytime. I would not choose to feel that way.
I have expected panic attacks when I'm placed in situations where I feel out of control. Please do not try to force me into feared situations.
Sometimes our loved ones don't understand what we're going through. Some people might have misconceptions about anxiety in general whilst others might not take your illness seriously. When talking to your family about your panic attacks try to talk about how they feel and why they make you react in the way that you do.
If there's something you're not sure about (or would prefer not to talk about), it's perfectly okay to tell a loved one that you don't wish to discuss that topic. Be willing to share additional resources about panic disorder with your family and friends if you think this will help them better understand what you are going through.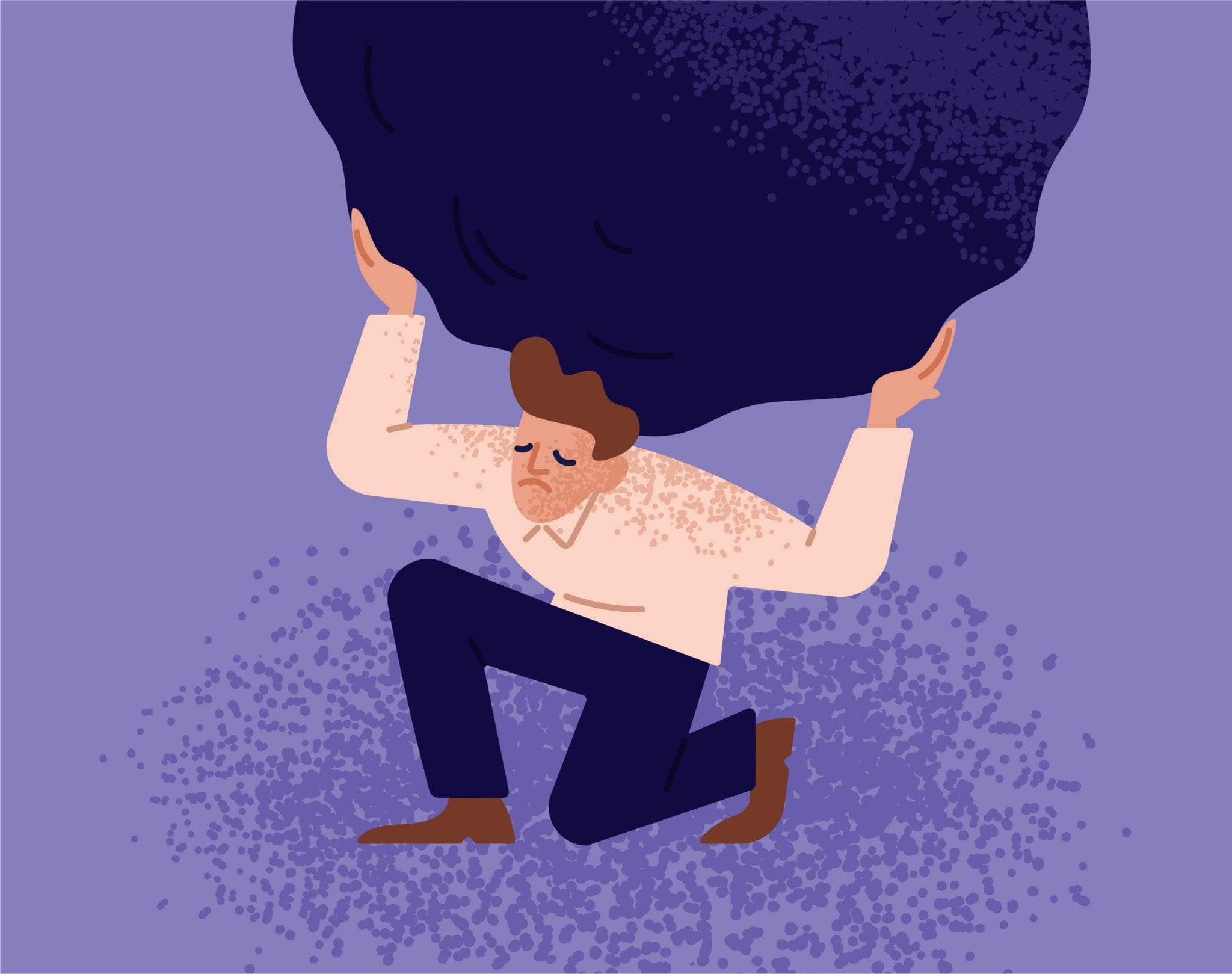 Script 4 | Telling A New Partner
[Name] I'm aware we've know we just started dating, but I feel like I need to tell you something before we go further – I suffer from panic disorder which means occasionally I have anxiety attacks.

Most of the time I'm completely fine and I get help when I need it. I just wanted to let you know incase I have one and you think something weird is going on.

I'll likely have this disorder for the rest of my life and I'm committed to keeping it under control. It's just that sometimes it's harder than other times. I wanted to tell you know because it's not something everyone can handle (or even wants to handle).

I would really like to see where this goes, but I'll be understanding if you decide that this isn't for you.
In an established relationship you'll likely discuss your anxiety as you would with family and friends but what about when you and your significant other are at the start of your relationship?
It can be difficult to know when and how to tell the person your dating you suffer from anxiety attacks but if you see potential in you going forward together they'll have to find out sooner rather than later. This script is honest enough without going into too much detail.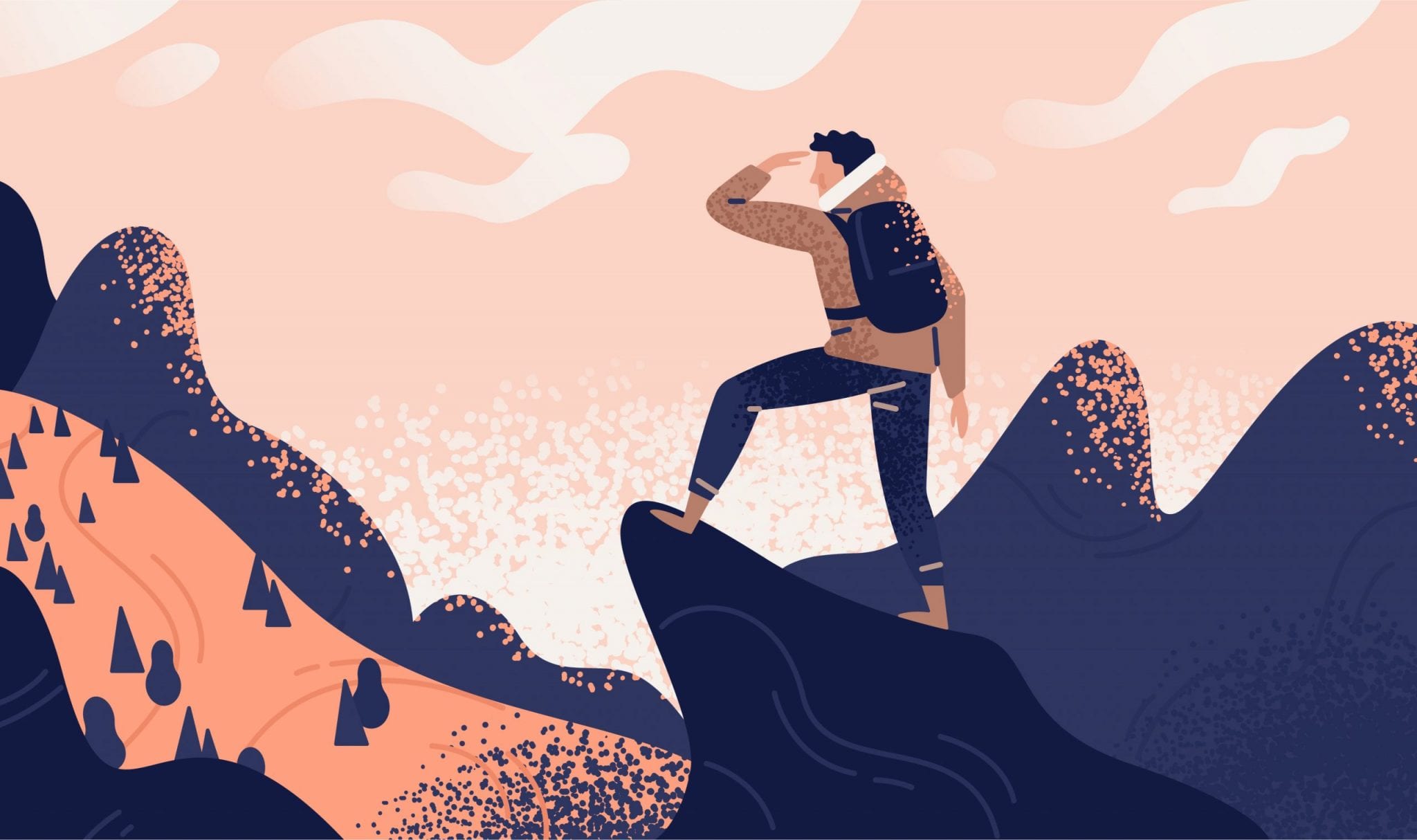 At Never the Right Word, our aim is to give you practical examples of how to handle life's difficult conversations. If you have an awkward situation that you'd like example templates for, request a topic here.  
If you're interested in further reading, we've also included links to our trusted resources and related posts below. To find out more about NTRW and our recommended tools, you can do that here.
Lastly, if you found this content helpful or want to share your own examples, let us know in the comments. We'd also be delighted if you shared this article and joined us on social media too!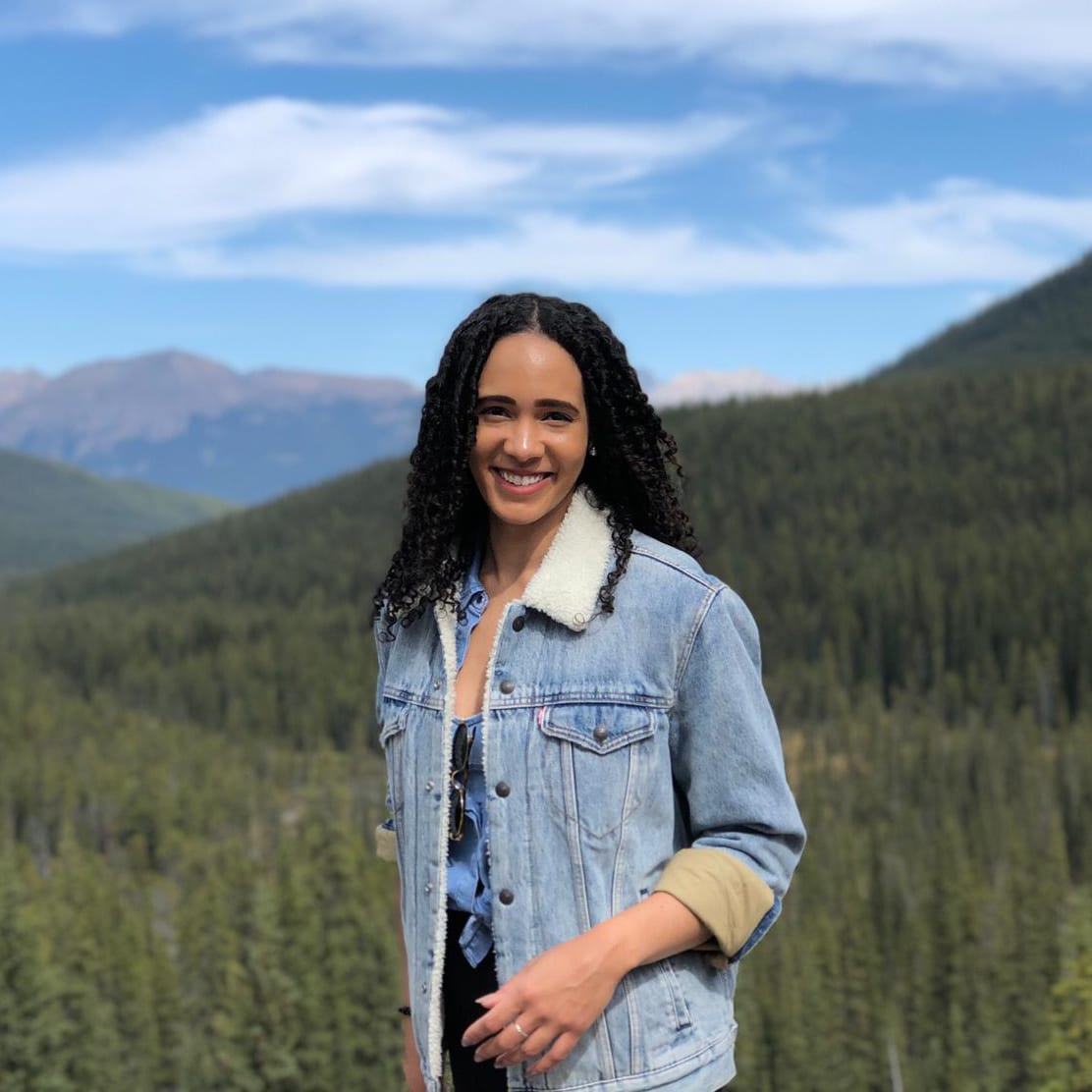 Never the Right Word
Hi there! I'm Amy, and I'm the person behind Never the Right Word. I'm a designer-by-day who's fascinated by human psychology; you'll find me learning about what makes others tick through all types of media and good old-fashioned conversation. Learn more about me here.
In 2019 Never the Right Word was born to fill the gap of 'how-to' websites with copy and paste examples showing you EXACTLY what you need to say to steer difficult conversations into positive outcomes.
Relevant Books We Recommend...
Pin Never the Right Word on Pinterest!
Check Out Our Recommended Resources.
Looking to become a digital publisher like us? We highly recommend these tried-and-tested tools:
Contact Us
Write to:
Never the Right Word
Building 19475
PO Box 6945
United Kingdom
Support NTRW
Donating to Never the Right Word will
help us produce more free content. Thank you!