How to Build Rapport With Difficult Kids
Kids are tough to get through to sometimes—some more so than others. How can you build a connection with them despite the commotion they create? There are so many reasons to get frustrated with difficult kids, but there are also plenty of reasons to love them. Appreciating and reinforcing your child's positive attributes, while accepting (not necessarily condoning) their less desirable traits is the best way to build rapport.
Building rapport with a difficult child, even when they make you angry, is a matter of how willing you are to bond with them and treat them as their own person. You don't have to care for every need. Explore the things they love, swap facts about your daily lives, and most of all, spend quality time with them.
The relationship between parent and child is like any other good relationship, founded on communication and reciprocation. Therefore, take the time to get to know your child, and the two of you will naturally develop a strong rapport.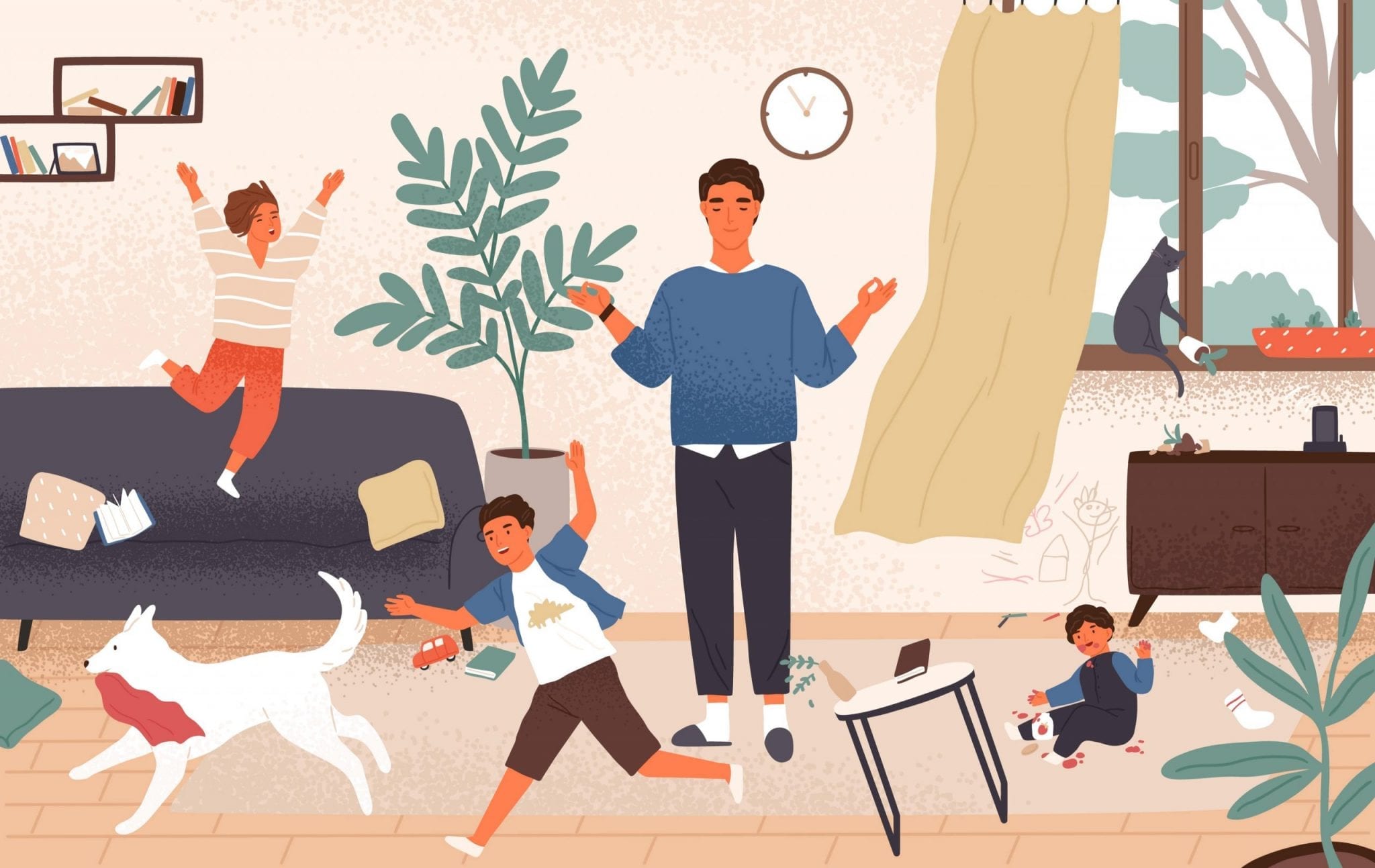 Building a Relationship with a Disruptive Child
The best way of strengthening the bond between yourself and your child is to respect their growth and autonomy. Don't be the helicopter parent who never exposes their child to the realities of life. Learn to trust them as they prove themselves capable. Let them grow from their own mistakes.
In the relationship between parent and child, there's a balance that needs to be set as to how much of your attention you should give. Too far toward either extreme can be negative. If you're ever-present, you risk your kids losing their independence, or never learning that they had any to start with.
If you're never around, your child will quickly learn independence but will feel neglected and unloved. Striking the balance is different for every child. This can be challenging, but as you put in the effort to observe your child and gather information through conversations with them, you'll learn to see what's too much or not enough.
Just be aware that this isn't set in stone. You need to be willing to either step in closer or back off. It can help to create a routine for you and your child: for example, setting aside times that are just for the two of you, and times when you're busy or off limits.
For example if you have more than one child, they can have different bedtimes based on their ages, which will give you specific time to allocate with each child. If you only have one child, you can always designate some time with your spouse, or take some for yourself. Either way, this can be a good technique.
By preparing ahead, your kids will always be aware of what time is theirs to have fun with you, and what times are theirs (and yours!) to get other things done. Children benefit from routine, and it gives you, the adult, the opportunity to balance when you can or can't spend time with your child.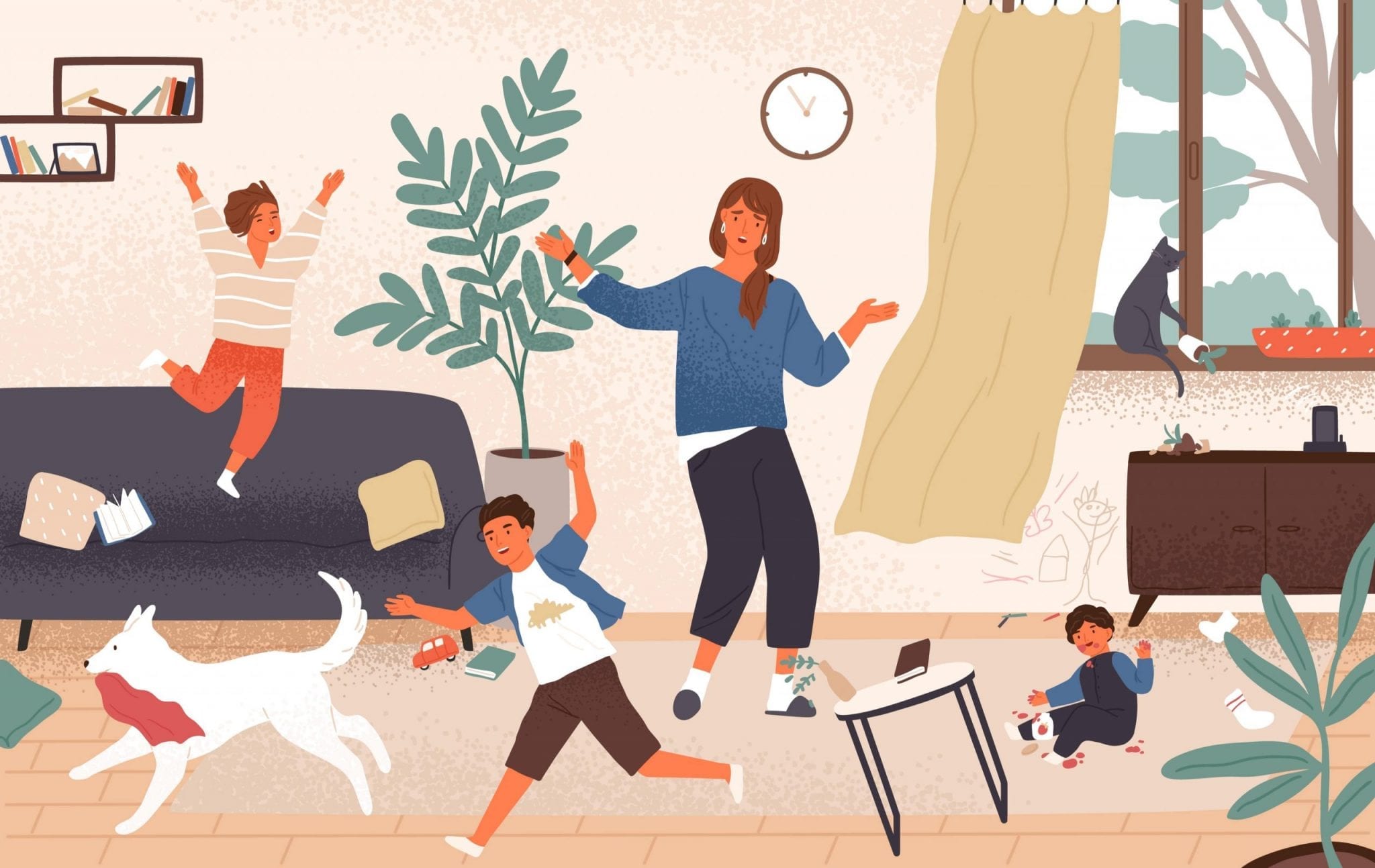 Build Rapport With Children by Learning About Them
In order to truly love someone, you must know who they really are. Think back to the time you spent dating. The dates you enjoyed the most were with the people you had gotten to know the best, right? Your kids are different from your partners, but in the same way, you'll be better able to love them when you know more about them.
Nobody enjoys long, awkward silences. You need something to connect over and talk about. This kid is going to be with you for a long time to learn what excites them. Children also come up with their own ideas and opinions about the world earlier than we adults realize, so respect that and listen to what your kids have to say.
Can you think of a time when you were a kid, and you were really excited about an idea you had? Do you remember how bad it feels when you tell an adult, and instead of adding fuel to your excitement, they just seemed bored? Think of a time in your childhood when an adult gave you suggestions about hobbies, creativity, and games to play.
Children see who's willing to take precious time out of their day to help them, and this shows them who really cares. Children are naturally intuitive, meaning they can sense who to let into their vibrant inner worlds.
Spending quality time with children is the key.
Try having some fun with your kid. Imagine spending time with your child only when it was really necessary. The only times that you really need to spend together is when they're in danger of getting hurt or they're in trouble, besides all the other mundane events that are necessary for their day-to-day well-being.
The issue is that all of those things are negative, or neutral at best. If that's all you ever see, it's no wonder you'd start to find it difficult to bond with your child. But this is partly your fault because you are only ever-present for the bad things.
Add a little positivity to the things you do together, and you'll start to discover things about them that you love. This won't be easy. It will take a lot of time and effort, but it is vital to your relationship with your child. Kids need love, and so do you. The more attention you're able to give them, the more beloved they'll feel—and the more love you'll both have for each other.
How to Communicate with a Difficult Child
Maybe you know that communication with your child is vital, but you can't figure out how to pull it off right now. Here are a few ways to help get the communication going.
Frequently Check in With Them
If you're going to try, you'll need to work at it often. Talking to your children can be hard at times, but don't let difficulties stop you. If you do, you've already lost.
Keep your conversations short to start off. It doesn't matter too much what they're about. It can be any topic that seems appropriate or interesting: the latest movie they saw, a video game they've been playing, or a new anecdote about their life.
The more you make this conversational outlet available to your child, the more likely it becomes that the conversations will extend to more important, more personal matters. At first, you might not talk about anything but fictional worlds and fantasy stories, but that could be the stepping stone to real-world issues and emotions that are causing your child to struggle.
The more frequently you can have these conversations, the better you'll get at them. Like anything, talking requires practice. This may be rough for both of you at first, but that's all right. As long as you're trying, and continue trying, you will get better.
---
Listen Intently and Make This Known Through Your Body Language
We're so focused on coming up with the perfect response in a conversation that we don't actually hear what the other person said. That's frustrating for anyone, but for a child, it can be even more so.
Children are still developing their own personalities and learning to make their own decisions. Having someone to bounce their thoughts and opinions off is essential to their development, so make sure to listen more often than you speak. This is a good tip for general conversations too.
The more you listen to your conversational partner, the better your response can be. We are usually great at talking during a conversation, so it's time to practice listening intently. In most cases, your mind will automatically find the appropriate response. The most valuable conversations we have are with those who truly listen. Feeling understood makes us feel loved and cared for, no matter what we discuss. 
Lastly, by listening during a conversation you are being an example of how a successful conversation is held. This is a powerful lesson and can help them to learn patience in other areas as well. You want your kids to be articulate and add something to the exchange, so help them out by listening. It also strengthens whatever arguments you may be making. When you do respond, take your time and do it with sound logic.
---
Accept Your Child's Feelings – Whatever They Are
Parents often want to be the foundation on which their children can stand. This is why it can seem so illogical to share our feelings openly with our kids.
Emotions are viewed by many people as a sign of weakness or a lack of control. There are times when this is true, but it isn't the emotions that are the problem: it's how well we handle them. If we bottle our emotions up and never address how to deal with them, we are teaching our kids to do the same thing.
Emotions can be overwhelming and confusing, but they can also give rise to some of the best learning experiences in life. If you let your emotions run unchecked, you'll never really be able to understand what makes you act as you do in some situations. Facing your feelings is tough, especially if you aren't used to it, but by doing so you are teaching your child how to live their best life.
Be willing to face whatever emotions you feel, and remember that your child feels them as well. The more open you both are about your emotions, the better things will be later in life when your child is facing the turbulent emotions and changes that come with the teen and early adult years.
By sharing what you feel, you allow your kids to connect to you better and understand themselves through your similarities. And, similar to you, they will learn how to handle their emotions.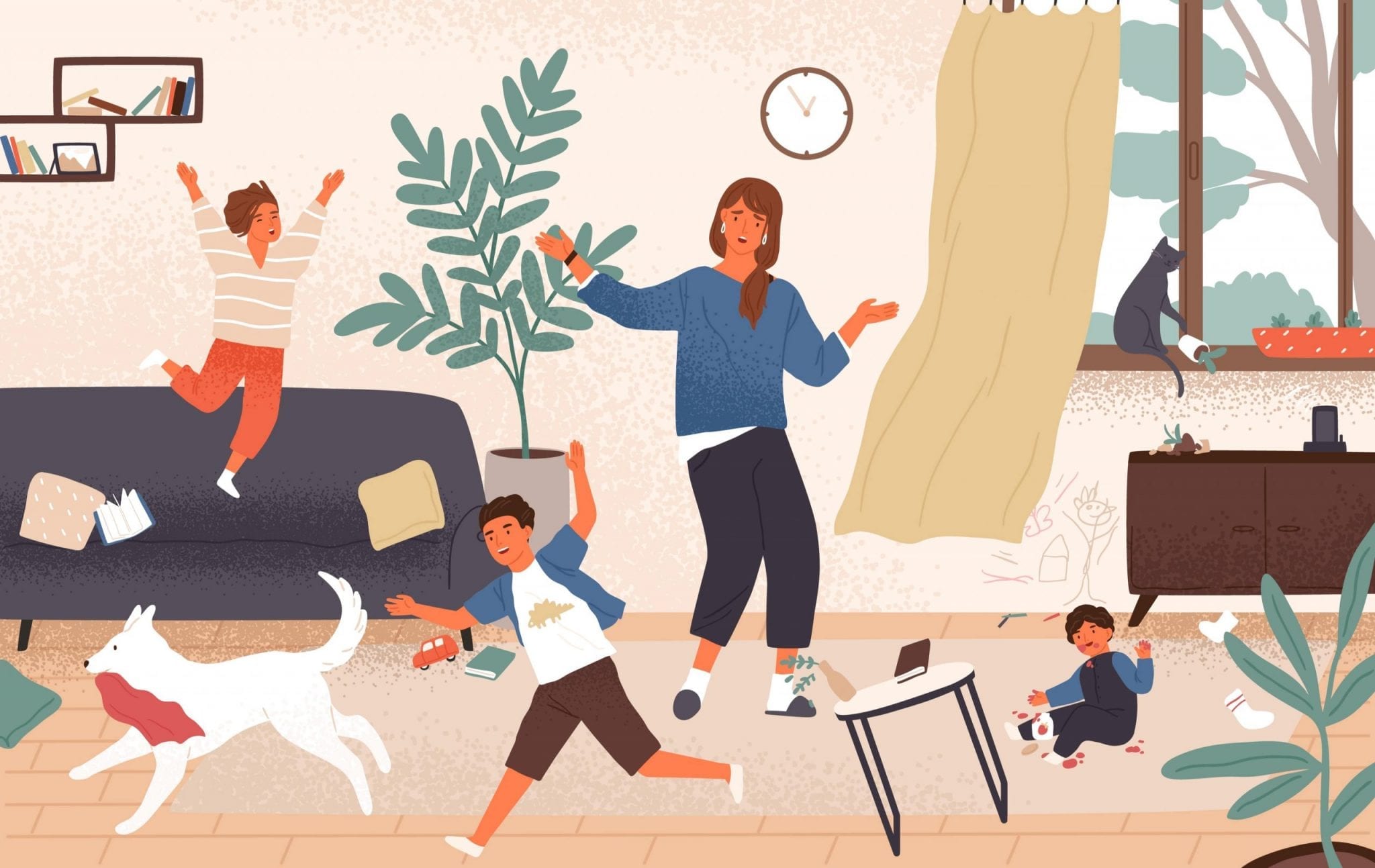 Bond Through Exploration, Interests and Activities
Your child is just beginning to find out who they are as person. They'll gradually learn to identify what they like and what they don't. These are their first steps to developing a complex final identity. This is a valuable time for them to discover even more about themselves.
Being the parent of a child, you'll want to make this process as easy as possible. The first, and easiest way to do this is to explain a bit about your own interests, your hobbies, and what you do for a living. We have a substantial impact on our kids. What they observe about us often influences what they become later in life, so don't hide what you love or what work you find meaningful.
Tell your children stories about the work that you do. Share what things you love about your workplace, and even what things you dislike about it. These stories may turn out to be life-long lessons, which can guide your children on the path to their own success.
Beyond what you enjoy doing or are able to do, find out what activities your child enjoys, and what they're good at doing. It can surprise you sometimes what a child enjoys. The highest items on their list will probably include playing rather than studying or chores, but ask them what things they like about school too.
Then, you can put these passions to good use and exercise them. If your kid enjoys spelling, help them with spelling homework. Maybe encourage them to train for a spelling bee, or find a spelling game you can play together. Spend a bit more time focusing on those things that you know they like.
As they're able to get further into these subjects, they can find out if they actually care about the subject long-term, or if it's only a phase they're going through. Likes and dislikes don't stay static. It's just fine for them to find a new passion or change their mind about the old one.
Help them to explore as much as they can, so they can discover what really matters to them and where their best talents lie. The more you can explore together, the wider your child's options and imagination will be.
How to Spend Quality Time With Kids
It sounds silly doesn't it? Not knowing how to spend quality time with kids as we were all kids once, right? However, for those of us that spend a lot of time around adults, we need a few pointers to get into kid mode. Maybe you're not sure what to play with your kids, or perhaps you're sick of doing the same activities over and over. Either way, here are some ideas on how to spend quality time with your child.
---
Spark The Imagination
Storytelling is an option that's available for everyone. The child and parent or grandparent can let their imaginations run wild! Of course, not everyone is a storyteller. For those people, building a good collection of children's books works just as well.
For your own children, it may be a matter of finding out what stories they like. Consider what books you loved as a kid, or look at lists of classic kids' books online. You could even let them choose their own book at the store once in a while.
Fairy tales are always a good place to start. If those don't work for your kids, then try Greek myths. If Greek myths aren't their thing, find some science fiction or fantasy adventures written for kids.
Finally, don't forget to try your local library. Even in a small library, the children's book section is usually full of thousands of titles. There's bound to be something your children will love among all of those books.
---
Play Games That Require Concentration
Board games, card games, role-playing games, etc. are great ways to keep kids busy. Kids, in general, have short attention spans, but this will increase as you play together more often, and there are many games for younger audiences that are fast and simple to play. Use them as a starting point, and work up to longer games as your child gets better at them.
Besides being fun, there are plenty of lessons to be learned from table-top games. Whether it's being patient for your turn, or learning how to manage the game's resources, your kids can learn a lot under the guise of play. It's an effective way to spend an hour or two having fun with your children.
Another benefit of these games is that multiple people can play them. As long as your kid has the patience to play along, you can include multiple people at once, which lets you distract an entire group of children while somebody else is getting in some work or rest time.
---
Move Around and Make Noise!
Communal singing can lead to a lot of great family moments. So can the crazy dancing of little kids. It's important to share the things you love with your children, and that includes music and dance. Enjoy yourselves by singing along with your favorite songs and letting your kids join in, whether at home or in the car.
If Mom does Zumba or other dance workouts, let them dance alongside, or break out some of the dances moves you remember from when you were younger.
If you're a musician—even just a wannabe! —and your kids show an interest, you could also look into musical instruments for them. Just remember that instruments are pretty noisy, especially when someone is still learning. They should probably be kept for particular times if they're being used too frequently.
At Never the Right Word, our aim is to give you practical examples of how to handle life's difficult conversations. If you have an awkward situation that you'd like example templates for, request a topic here.  
If you're interested in further reading, we've also included links to our trusted resources and related posts below. To find out more about NTRW and our recommended tools, you can do that here.
Lastly, if you found this content helpful or want to share your own examples, let us know in the comments. We'd also be delighted if you shared this article and joined us on social media too!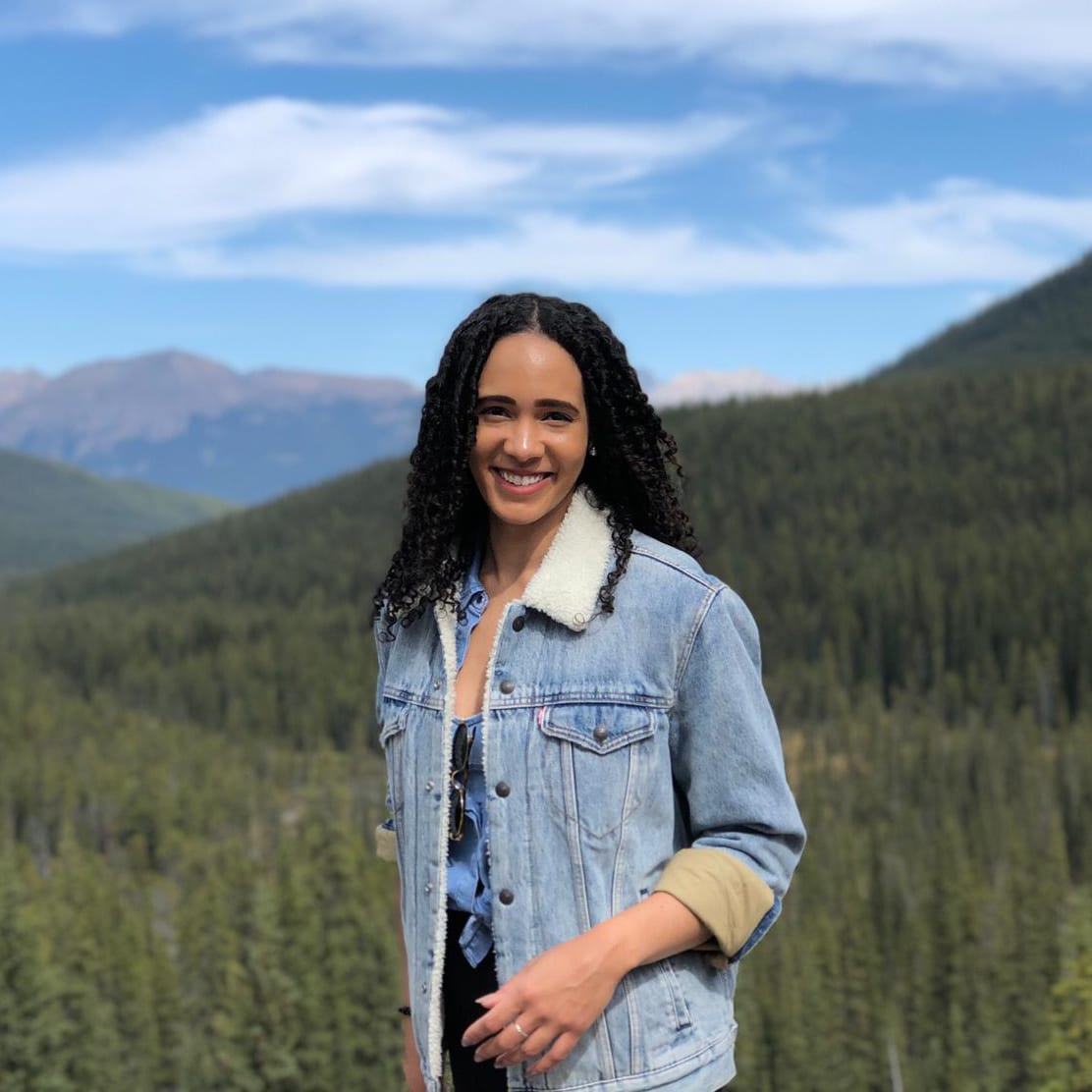 Never the Right Word
Hi there! I'm Amy, and I'm the person behind Never the Right Word. I'm a designer-by-day who's fascinated by human psychology; you'll find me learning about what makes others tick through all types of media and good old-fashioned conversation. Learn more about me here.
In 2019 Never the Right Word was born to fill the gap of 'how-to' websites with copy and paste examples showing you EXACTLY what you need to say to steer difficult conversations into positive outcomes.
Relevant Books We Recommend...
Pin Never the Right Word on Pinterest!
Check Out Our Recommended Resources.
Looking to become a digital publisher like us? We highly recommend these tried-and-tested tools:
Contact Us
Write to:
Never the Right Word
Building 19475
PO Box 6945
United Kingdom
Support NTRW
Donating to Never the Right Word will
help us produce more free content. Thank you!