Is Anxiety Making Phone Calls Normal?
If making phone calls gives you anxiety, take comfort in knowing that others can relate. 2.5 million citizens in the UK had a phobia about telephones in 1993. A follow-up study conducted in 2019 involving office workers revealed that 70% of millennials and 40% of baby boomers experience anxiety on some level whenever the phone rings.
In America, a group survey conducted by Pew Research in 2011 revealed that smartphone users received or made slightly over 12 calls each day, on average. In 2015, Informate, a research group that focuses on consumer behavior, found that the number of calls had fallen to an average of six per day. For those who suffer from this phobia, there are many guides and articles on the internet that can help.
This begs the question: when receiving or making phone calls, is it normal to experience anxiety?
Although there aren't any definitive answers regarding the normalcy of phone call fears, it does seem to be something many people suffer with. So by that definition, yes, it likely is.

The irony here is that American adults (those over the age of 18) spend just under three hours each day, on average, using their smartphones — source: ComScore, "Cross-Platform Future in Focus," 2017.
If making telephone calls is something you're not fond of, you may be more comfortable interacting with people physically. This is because in-person settings let us read cues that are nonverbal. When meeting in person isn't an option, many of us prefer instant messaging and emails instead.
However, not everyone wants to be copied on incredibly long-winded email chains. To such people, it would be much more productive to have a discussion with someone by phone live.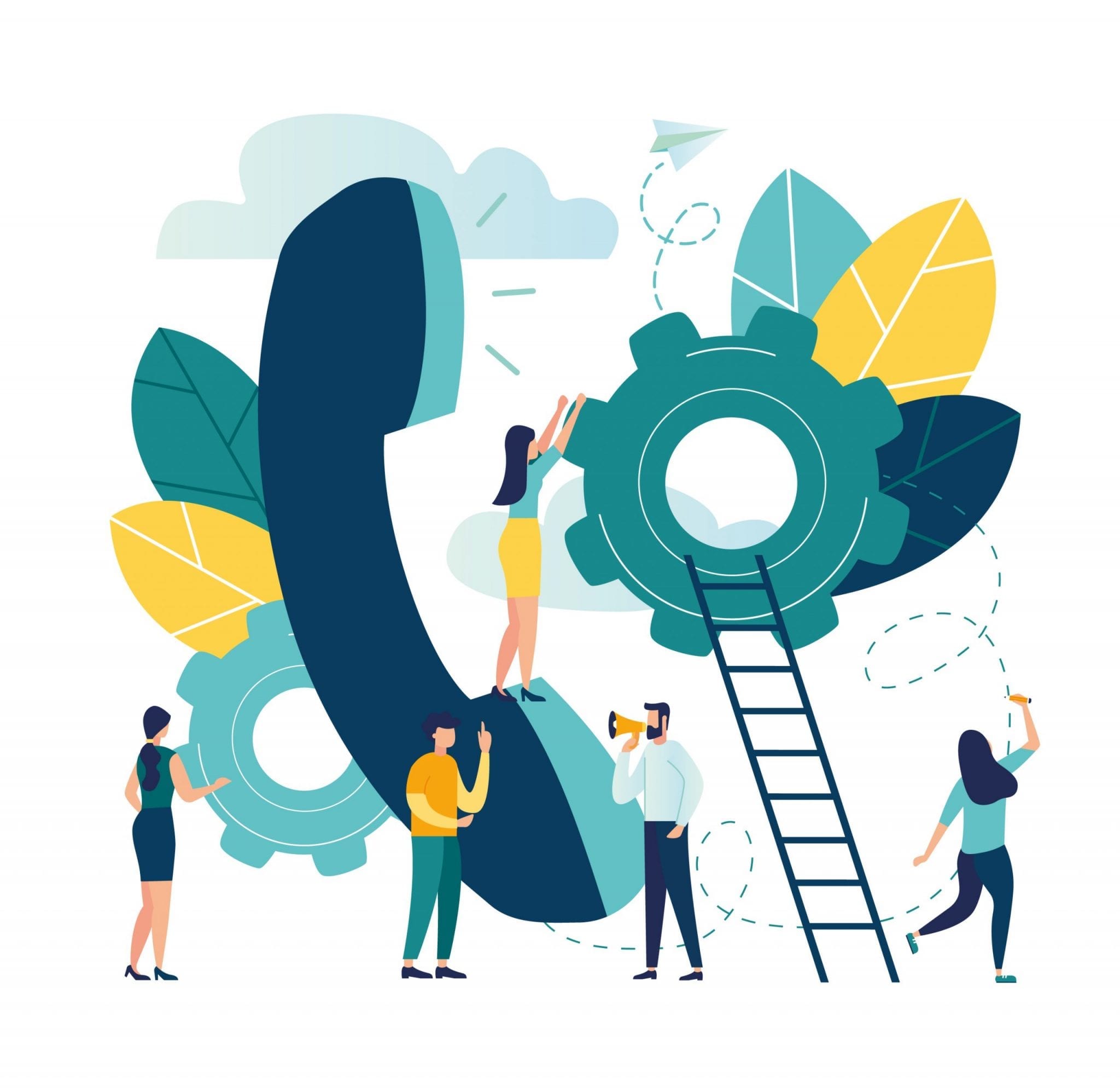 What Is Telephonophobia (Telephone Call Anxiety)?
A fear of phones is known as telephonophobia. The word has Greek origins – "tele" means "far off," "phono" means "sound" or "voices," and "phobia" means "fear." Telephonophobia has a direct connection to phonophobia (which is the fear of voices or noises, or the sound of one's own voice).
Telephonophobia goes hand-in-hand with social anxiety, something that 15 million Americans are affected by. Worries that they're being intrusive, rude, or laughed at may inhibit someone from picking up the phone. Telephonophobia can coexist with another anxiety order. It may even be suggestive of depression.
What Makes Someone Experience Anxiety When Making a Phone Call?
There are many reasons someone may dread making a call. Some people develop anxiety trying to determine the best time to make a call. Others are worried about annoying the person on the other end of the line. There are even people who are worried that they won't be able to recognize whomever answers the phone.
If you are someone who panics when a phone call needs to be made, you may be associating the act with performing before a perceived or real audience.
Being scared of making telephone calls could be because you're worried about conveyance. Poor audio quality could result in repetition or misunderstandings, warranting additional explanation or awkward dialogue. These fears come about because people worry about losing control, especially without the ability to read body language over the phone.
People who suffer from the fear of phones may worry about responding inappropriately in a discussion. They may also be worried about awkward silences, particularly if they don't have anything to contribute to a conversation. Stuttering or stammering could ensue. Experiences from the past – such as getting traumatic news of some sort, or being subjected to an angry and unpleasant call – could also contribute to the fear.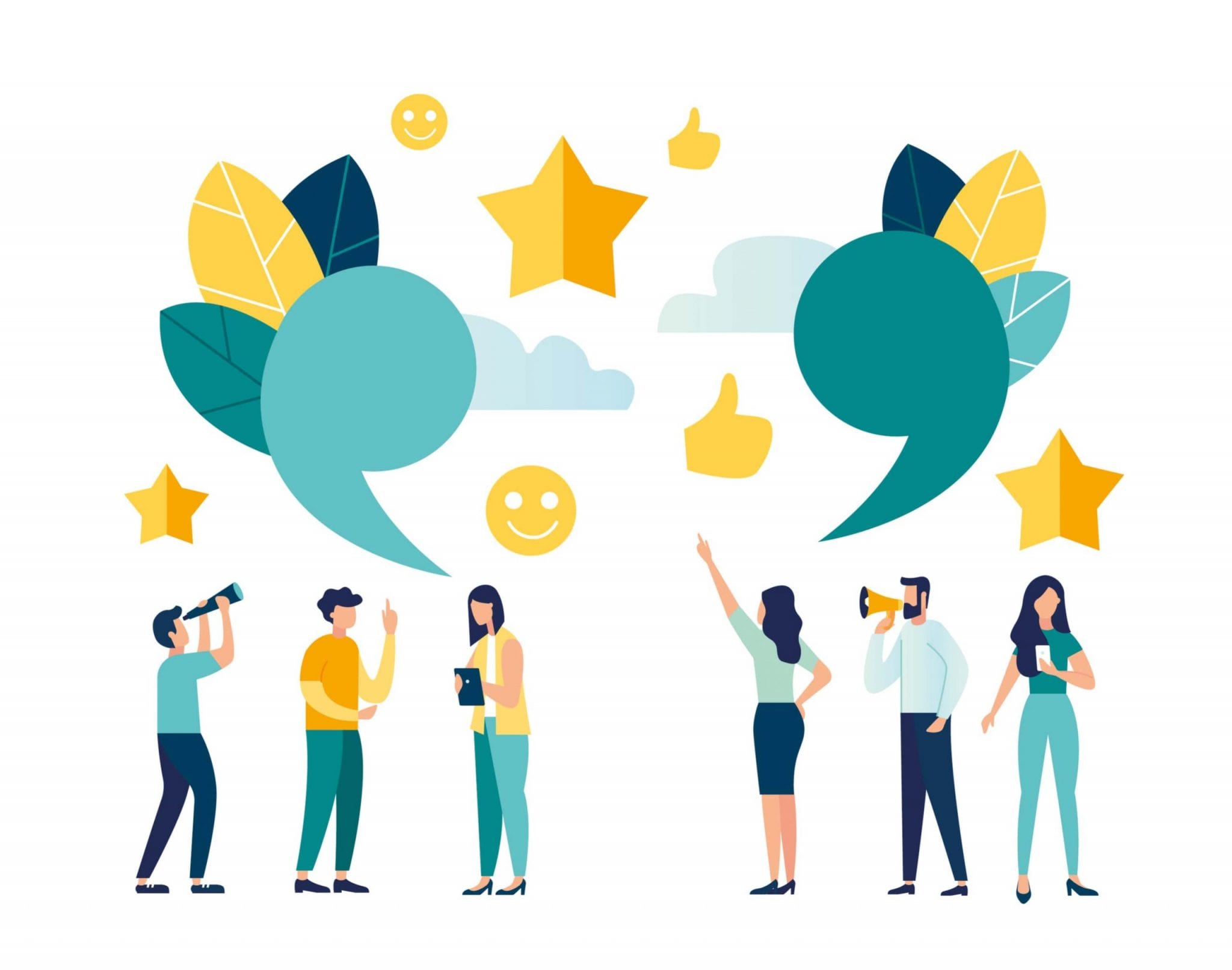 What Separates Phone Anxiety from Telephonophobia?
Those who don't have anxiety issues might endure a mild form of it when making a call. Disliking telephone conversations doesn't mean someone has social anxiety, though. Nonetheless, the two usually complement each other.
There are people out there who have no problems interacting with people socially, yet have intense fears about receiving or making a phone call. For people who have social anxiety disorder, telephonophobia might be reflective of issues concerning socializing with others.
If you feel slightly anxious before making a call, you might have mental performance anxiety, something people with and without stress commonly experience. This kind of anxiety can actually help you perform better.

If your anxiety debilitates you, though (for instance, exhibiting panic attack symptoms), it will be worth your while to be evaluated by a health expert and get an official diagnosis.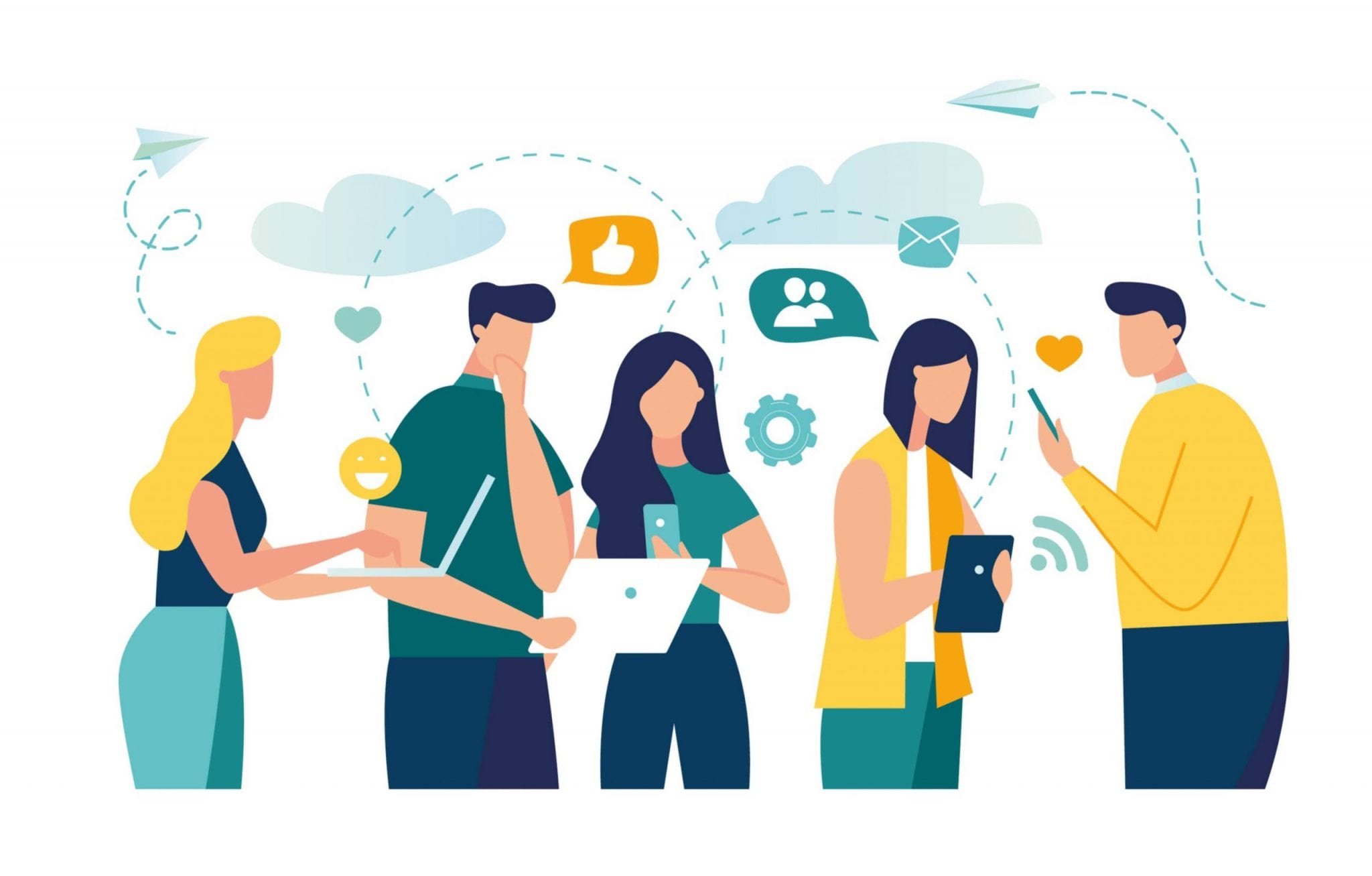 Getting over Telephonophobia – How You'll Benefit from Confronting Your Fear
How does one go about facing a telephone fear? As with any kind of phobia, treatment entails ongoing exposure over a long duration. Treatments that have shown promise for people with telephonophobia include exposure training and CBT (cognitive behavioral therapy) methods, such as cognitive restructuring. Additionally, there are a number of self-help techniques available to handle phone use anxiety.
Cognitive restructuring forces you to question beliefs and replace inhibitive thoughts with practical alternatives. On the other hand, exposure training involves the progressive practice of behaviors that are more challenging.
A most impactful method of dealing with phone anxiety is to simply endure a call. Some like to think of phone calls as a form of exposure therapy – it will become less daunting every time you subject yourself to it. Cognitive restructuring entails systematically modifying how you perceive a request.
If you are worried about imposing on someone, for instance, you wonder, "if they didn't want to talk, why he/she they pick up the phone?" Perhaps you're concerned with poor annunciation. In this case, endeavor to put your imperfections into context beforehand – the person you're talking to will have talked to multiple people that day, so any verbal slip-ups you make won't be the first they'll hear.
---
Before Your Call
If your nerves need to be calmed down, perform tactical breathing. If you experience heart palpitations and clammy hands just by entertaining the idea of dialing a number, you are encouraged to perform relaxation exercises. Tactical breathing, in particular, can be very helpful for people with telephonophobia. Police officers and soldiers use this technique to remain focused and calm in tense situations.
Here's how it's done:
Take a breath by inhaling slowly over a four-second span.
Hold your breath for another four seconds.
Exhale your breath out slowly for another four seconds.
Hold your empty breath or another four seconds.
Repeat the steps until you're able to regulate your own breathing.
Write down a "script" if you're worried about what to say. Putting down what you would like to say on paper removes the unknown aspects of a call. It gives you confidence – not only will you have the ability to remember what to say, you'll be able to articulate your message, too.
Write down what you'll start with verbatim, since this may be the toughest aspect of a phone call; once you get past this threshold, you'll usually won't feel as nervous. Your "opening" dialogue should convey things about yourself, including where you are and why you're calling.
Once your opening is written, write down any important points to talk about during the phone call. Endeavor to predict what the other person could ask you, as well as what your reaction would be. Write down names and numbers that may be asked of you.
If it's a social phone call you're making, perhaps to someone you are attracted to, write down potential conversation questions and topics for the sake of keeping the conversation flowing.
Write down as many details as you can to the script. Odds are you won't be reading it line by line, but at least you'll have a frame of reference and some confidence going into the conversation.
Don't forget to rehearse, especially if you're nervous. Consider having your opening rehearsed prior to making the phone call. To make the rehearsal feel realistic, hold the telephone and talk into it.
Talk to someone else over the telephone first. Just before you call someone that makes you anxious, called up a friend or family member that you're comfortable speaking to by phone. You're your brief conversation with them ends, move on to the intended call immediately.
This instrumental technique will calm you down before you make a call. That's because the first phone call you make eases the area of your mind that associates telephone calls with stress.
---
During the Call
Take a walk and make some gestures.
According to research, you get more nervous and use language filters (such as "uh" and "um") when you communicate with your hands and arms constrained (such as when your hands are kept inside your pockets).
That's because you can't gesture.
Therefore, you won't be confident that your message will be conveyed properly. The person you're speaking with is unable to see the body language you're making, but you should still make gestures for the sake of making yourself feel much better. Taking a walk will aid in loosening you up, too.
Put a smile on your face.
We sometimes are under the impression that people only smile as a reaction to happy and calm feelings, but the truth is that smiling can produce those feelings! Studies suggest that smiling in the midst of a stressful activity – even if it is disingenuous – reduces your stress levels and heart rate. Also, you will sound more inviting to the individual you're speaking with.
Talk to the mirror.
During telephone calls, the only form of input you receive is the individual's voice; you are unable to see their facial expressions while you're talking, which induces anxiety. That's why looking in a mirror can reduce your feelings of awkwardness – you can trick your mind into believing that you're speaking to another person in front of you.
Those same studies revealed that a forced smile can increase happiness, specifically when you see yourself smile in a mirror.
Practice makes perfect.
People who are shy about talking on the phone are usually told to seek employment in a place where they will be on the phone a lot; an ongoing exercise in such a setting, it is believed, will gradually reduce an individual's phobia. This may prove effective, however, there are no guarantees that you will be more confident about making phone calls outside of that environment. That's because the job takes you out of our own head for a while – it's like a different person is making these calls, which is why your nervousness isn't as elevated.
Ongoing practice every day as "you" could prove to be much more effective. Try to make at least one call per day. A simple approach is to dial up a company and ask them what time they open and close. For example, you can ask the following line – "hello, I was curious, when do you close on Saturdays?" That's the only line you have to use. You can gradually conduct more phone calls that warrant lengthier openings, as well as more dialogue. Find a reason to give a customer service department a call. You can book some appointments, too.
Phone interaction might not be as fast as its modern communication counterparts; however, it still comes with its fair share of benefits. A phone call, which links up one caller with another, develops a connection other forms of media cannot give. The telephone remains a vital business element.
Rather than speak with someone in the flesh, phone calls serve as an alternative to personal interaction. If the individual you dialed up is available, business can be handled over the phone. With other types of engagement, like emails and texts, a message is left, and you wait for a response. Telephone calls come with a vocal alternative – voicemail. Callers can leave detailed messages without character limits or typing on tiny keypads.
On the phone, the tone of your voice gives emotion and dimension to the words you use, enhancing the impact of the discussion. Certain forms of body language, like standing while speaking and smiling, may be expressed in the discussion. Emails and texts are just words that the receiver might misinterpret. They don't come with the advantages of body language or voice tone.
Certain things that are talked about, like confidential issues, sensitive topics, disciplinary measures, and condolences, must be done personally with a phone call. Making time to call someone is more heartfelt than emails or texts, which are impersonal. Without communication going both ways, sensitive matters might get misinterpreted.
Emails and text messages serve as legal documentation, and are retrievable as evidence, even if you've deleted them. Several companies track and record telephone conversations between customers and employees for training reasons. Messages left by voicemail that are deleted are unrecoverable and don't leave any record of a discussion behind.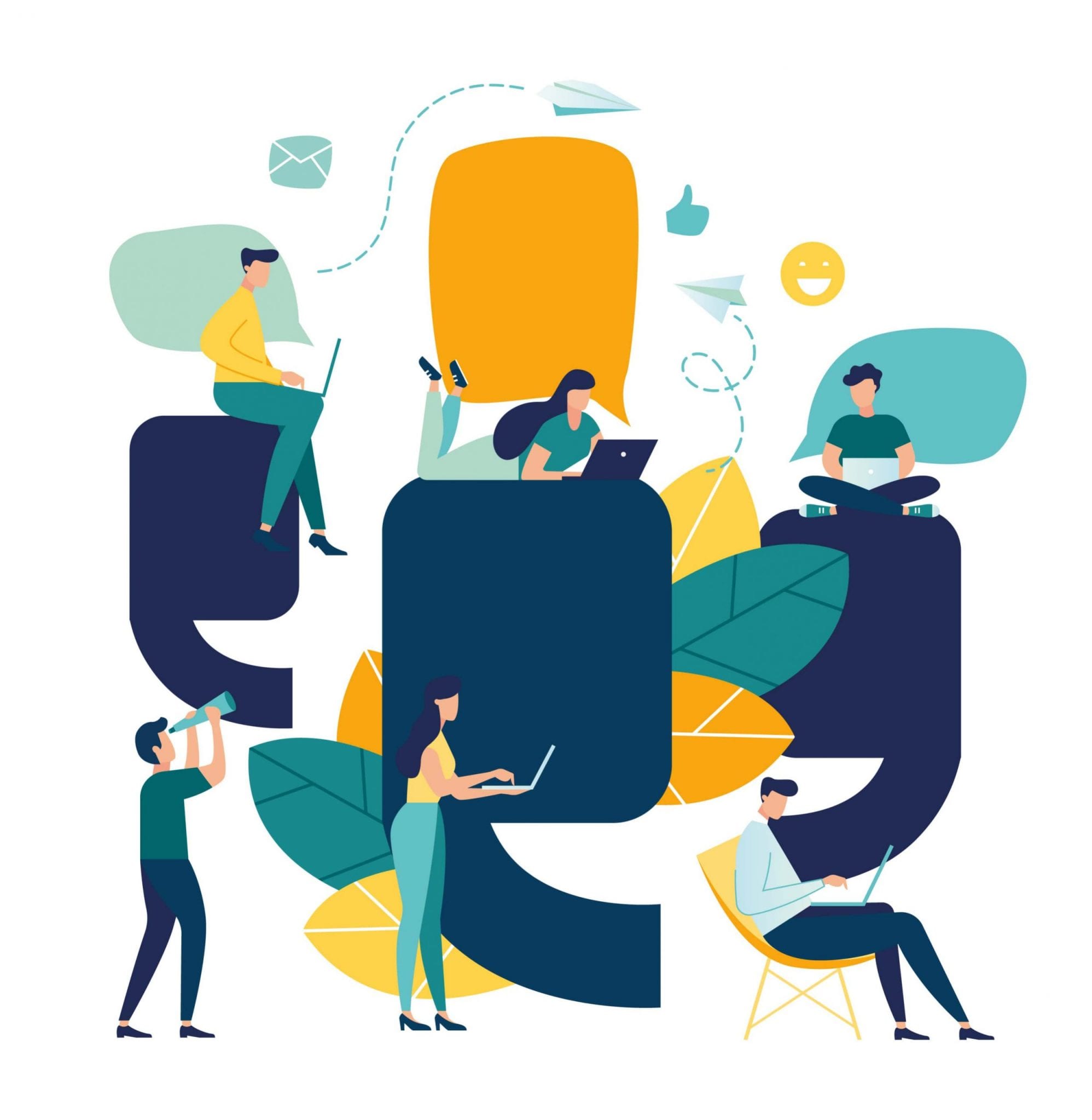 At Never the Right Word, our aim is to give you practical examples of how to handle life's difficult conversations. If you have an awkward situation that you'd like example templates for, request a topic here.   
If you're interested in further reading, we've also included links to our trusted resources and related posts below. To find out more about NTRW and our recommended tools, you can do that here.  
Lastly, if you found this content helpful or want to share your own examples, let us know in the comments. We'd also be delighted if you shared this article and joined us on social media too!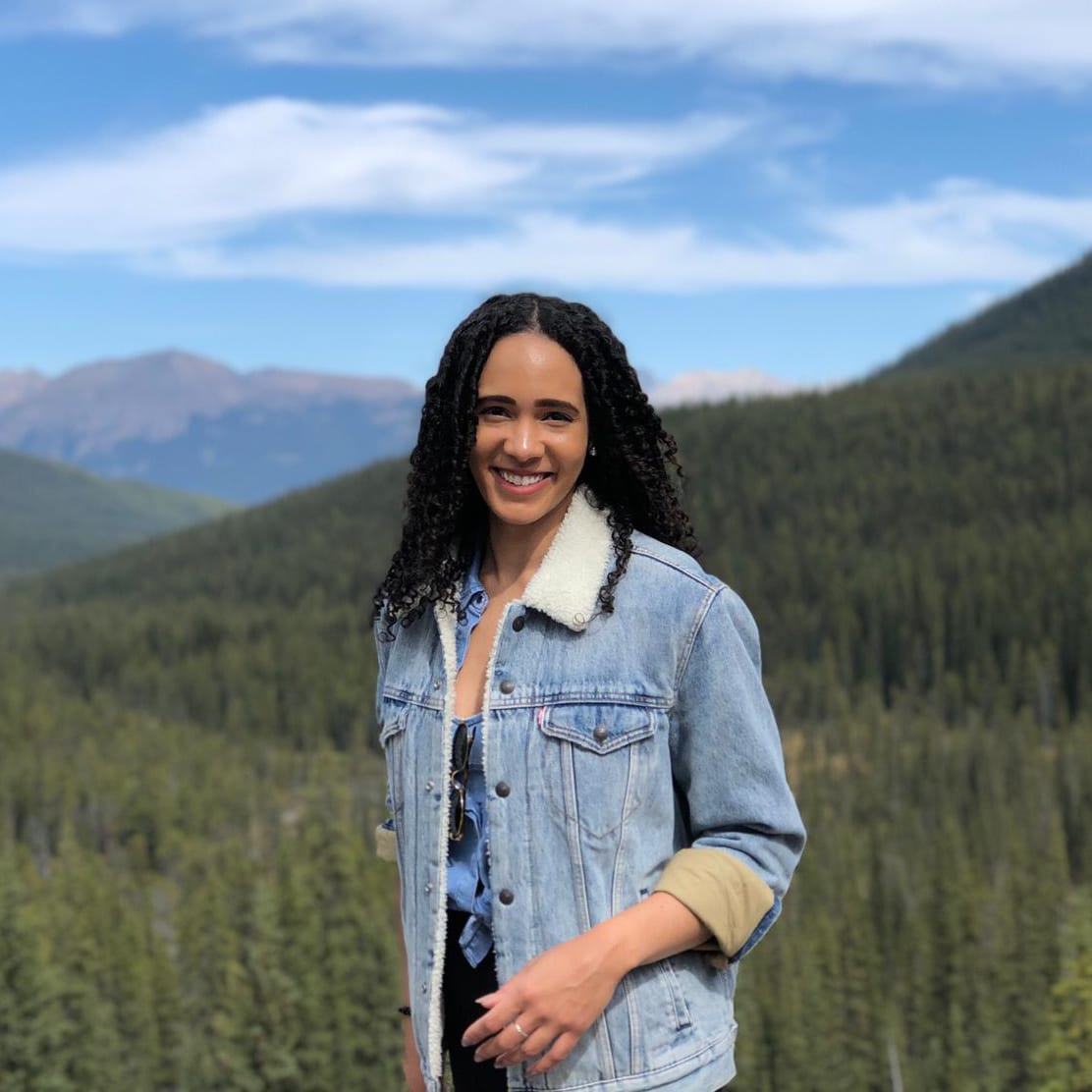 Never the Right Word
Hi there! I'm Amy, and I'm the person behind Never the Right Word. I'm a designer-by-day who's fascinated by human psychology; you'll find me learning about what makes others tick through all types of media and good old-fashioned conversation.
In 2019 Never the Right Word was born to fill the gap of 'how-to' websites with copy and paste examples showing you EXACTLY what you need to say to steer difficult conversations into positive outcomes.
Relevant Books We Recommend...
Pin Never the Right Word on Pinterest!
Check Out Our Recommended Resources.
Looking to become a digital publisher like us? We highly recommend these tried-and-tested tools:
Contact Us
Write to:
Never the Right Word
Building 19475
PO Box 6945
United Kingdom
Support NTRW
Donating to Never the Right Word will
help us produce more free content. Thank you!