Our Step by Step Guide for Making New Friends as an Adult
If you're an adult feeling uncomfortable because you struggle to make new friends you certainly aren't alone- there's a certain stigma attached to being a friendless adult and it isn't fun.
When we are children, we seem to effortlessly make friends as we attend school and extra curricular activities. If we saw another kid playing on the street we'd often just go straight up to them and ask to be friends and hey presto – they're your friend.
Usually, there's less pressure on kids to figure out solid friendship groups as there's an expectation that they'll chop and change through the ebs and flows of growing up and then BOOM we reach adulthood.
Suddenly there's an expectation that we should have made all of our lifelong friends already.
You're a natural when it comes to chatting with your friends and family. You can easily converse with just about anyone, you're a great listener, and you enjoy connecting with new people.
However, in situations where you are meeting people you don't know how on earth do you just walk up to  a stranger—and start talking? 
Fortunately it's much easier than it sounds. The fact is, no one's going to turn you away if you walk up, smile, and say, "I'm so-and-so. Nice to meet you."
Chances are, the person you start talking to will actually be relieved that you started the conversation! 
But, the whole process is a lot easier to make friends as an adult when you have a few tricks up your sleeve. So, we've put together this handy list to refer to: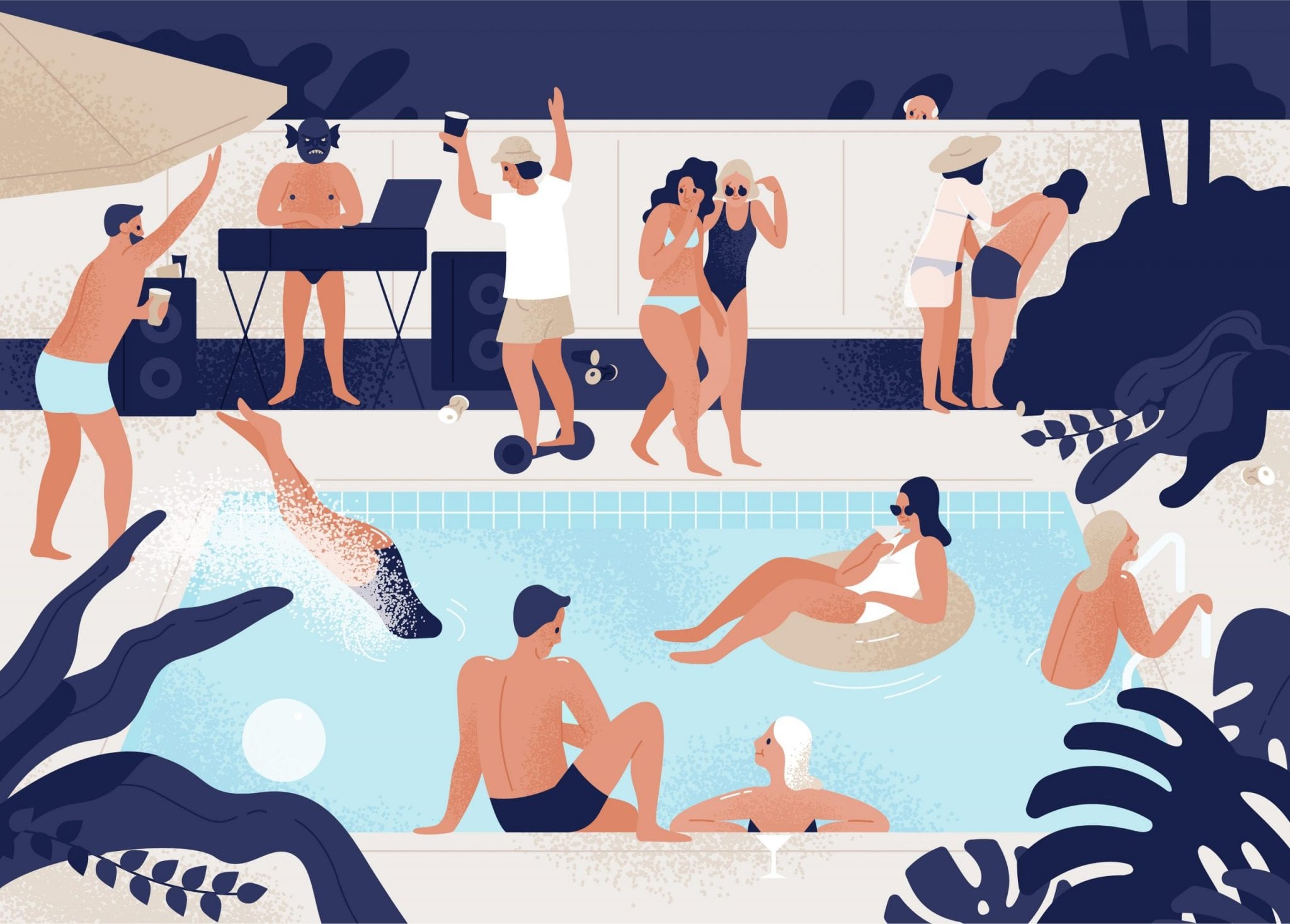 Step 1 | Join a Group Online to Meet People Near You
You want to meet new people but you hesitate using dating apps? There are so many other options out there for people who are specifically looking for like-minded friends.
You can try creating an account on internations.org where people from nearby places get together every month for different events like concerts, lunches, or dinners. They even create common interest groups like bicycling, photography. hiking.
If your hobby is learning a new language you can try websites similar to tandem.com where you can find language partners and practice a new language every day.
Some of the other popular websites are meetup.com, nextdoor.com, bumble.com, foursquare.com, and skout.com.
Step 2 | Get Back in Touch With Your Old Friends
Have you been ignoring invitations to high school reunions? Maybe it's time to reconsider your decision.
Connecting with old friends and spending time with them will bring back so many old and fun memories and you will have a great time laughing together.
It is always interesting to see how people change and where life takes each of us. People change.
Maybe some of the old acquaintances with whom you did not have close friendships will become new friends as adults.
This is especially true after 40 when people look back at their achievements, losses, and regrets, and want to reevaluate their lives when they reach a certain age.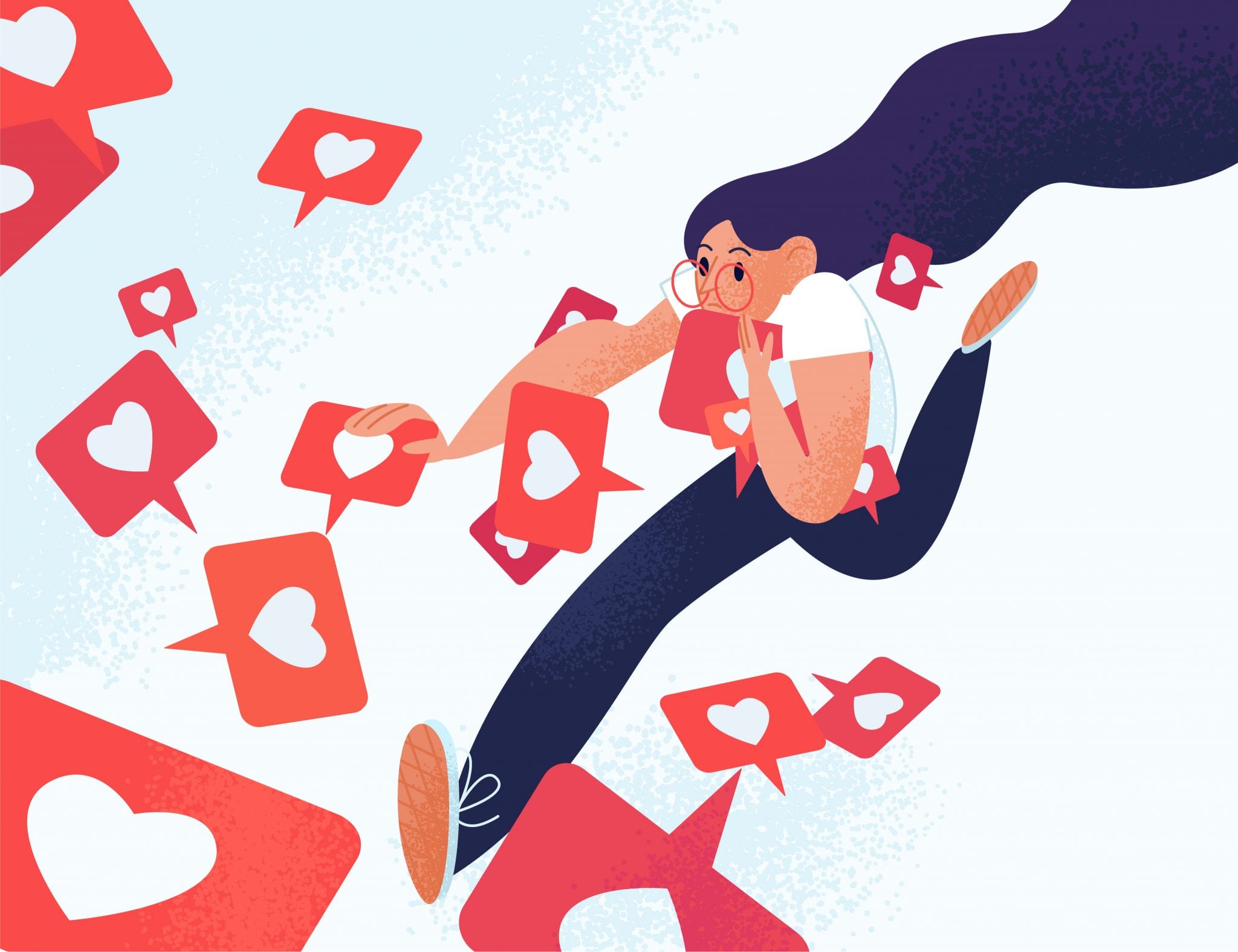 If you're looking to develop your communication skills for professional environments even further, we think you'll like the following video course from LinkedIn Learning.
Click here for full access to "Creating Great First Impressions"
On LinkedIn Learning
In this course, Vanessa Van Edwards—lead investigator at Science of People, a human behavior research lab—shares research-backed strategies that can help you make the first few seconds of any interaction count. Vanessa dives into the body language that is essential to an engaging first impression, the vocal cues that help you sound confident both in person and on the phone, and the best opening lines for sparking a great conversation. Plus, get tips for changing dull small talk into a lively and memorable conversation.
Step 3 | Join a Workshop or a Class
This has two major benefits. You will learn new things and learning new things will help you boost your self-esteem. You will meet new people there who are there for the same reason. They want to learn that specific thing as well. 
Think about the things you always wanted to do. Maybe you wanted to try yoga, or maybe learn how to cook Italian food, maybe you wanted to join a book club and talk about books with other people. Maybe you wanted to learn a new language.
The best thing about this is you will already be in a group of people who share at least one similar interest. This will allow you to find out if you have more things in common.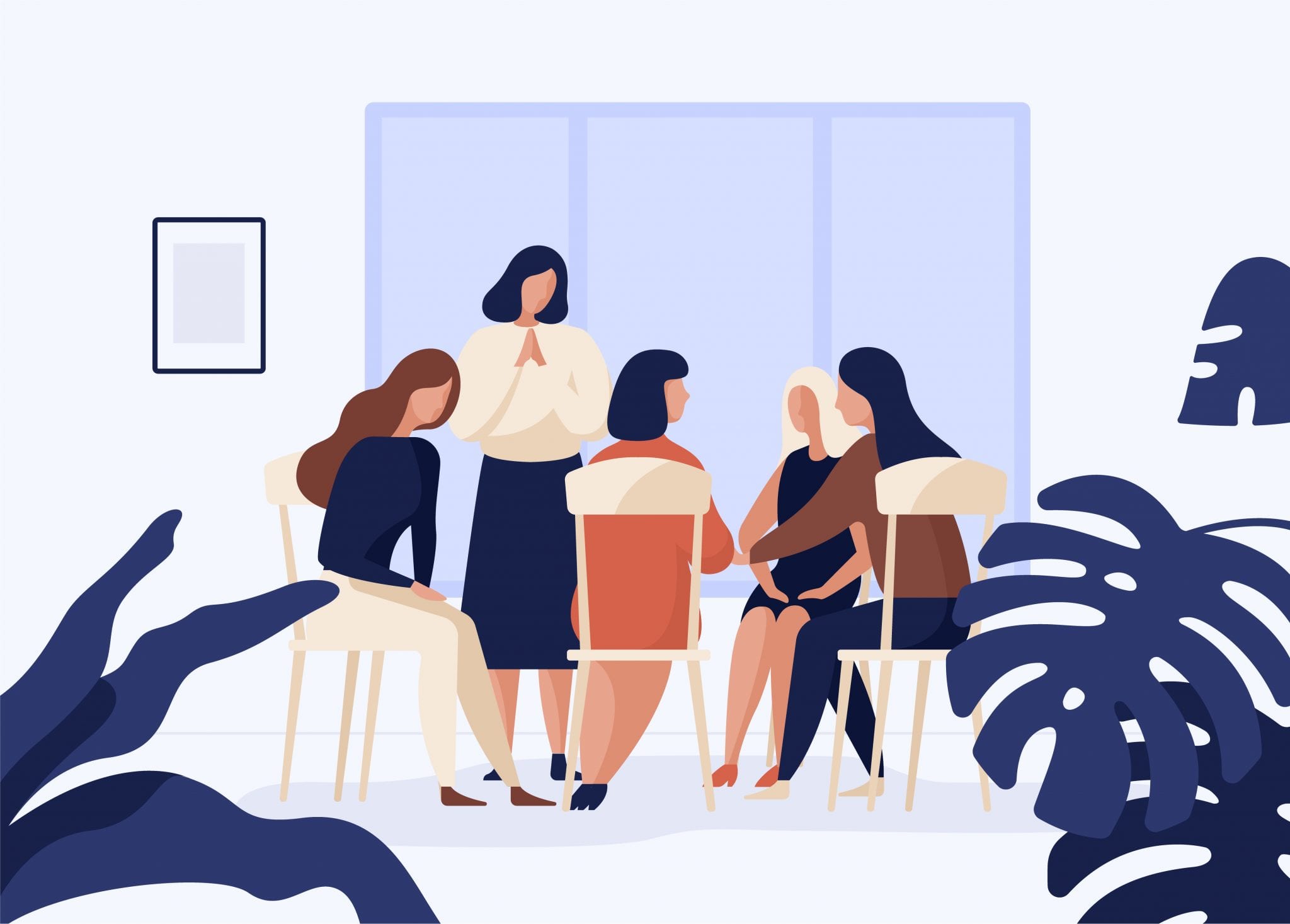 Step 4 | Go to the Gym
We can't deny the benefits of exercising as an adult. The better we take care of our bodies the healthier we will be and this will help boost our self-confidence.
If you are not interested in exercising in a gym, you can join a yoga class where it is more peaceful and quiet. You can also try martial arts like judo, tai-chi, taekwondo.
Step 5 | Do Volunteer Work
If you have kids you can talk to their school to ask if there are any volunteer projects. You can ask local public offices like libraries or thrift stores to see if there is anything you can do for them.
Another way to find volunteer work is to join political campaigns if you are interested in politics. You can also ask churches or other religious organizations in your city.
Step 6 | Ask Help From Other Friends to Introduce You to People
If you have a friend who has a lot of friends, why not ask them for some help? You can join events with your friends and if they are members of groups or clubs you can ask them to go together.
Since your friends already have an idea of what you are looking for, they might be able to introduce you to other like minded people if they know of any.

Step 7 | Be Social, Don't Turn Down Invitations
If you want to make new friends you need to get out there. It won't help if you keep turning down invitations from others.
Even if you feel like you are not in the mood to do anything, push yourself and give it a try. Sometimes unexpected things happen and your evening out can turn into a fun and rejuvenating experience.
You will only know if you give it a try.
Step 8 | Don't Be Afraid of Taking the First Step
People might be shy or introverted. sometimes they expect someone else to make the first move because they are a bit nervous about it. If you feel comfortable enough to take the first step it won't hurt.
In fact, you might be glad that you did so. Even if you, yourself, are an introvert or shy person, trying to make the first move could help you overcome your shyness.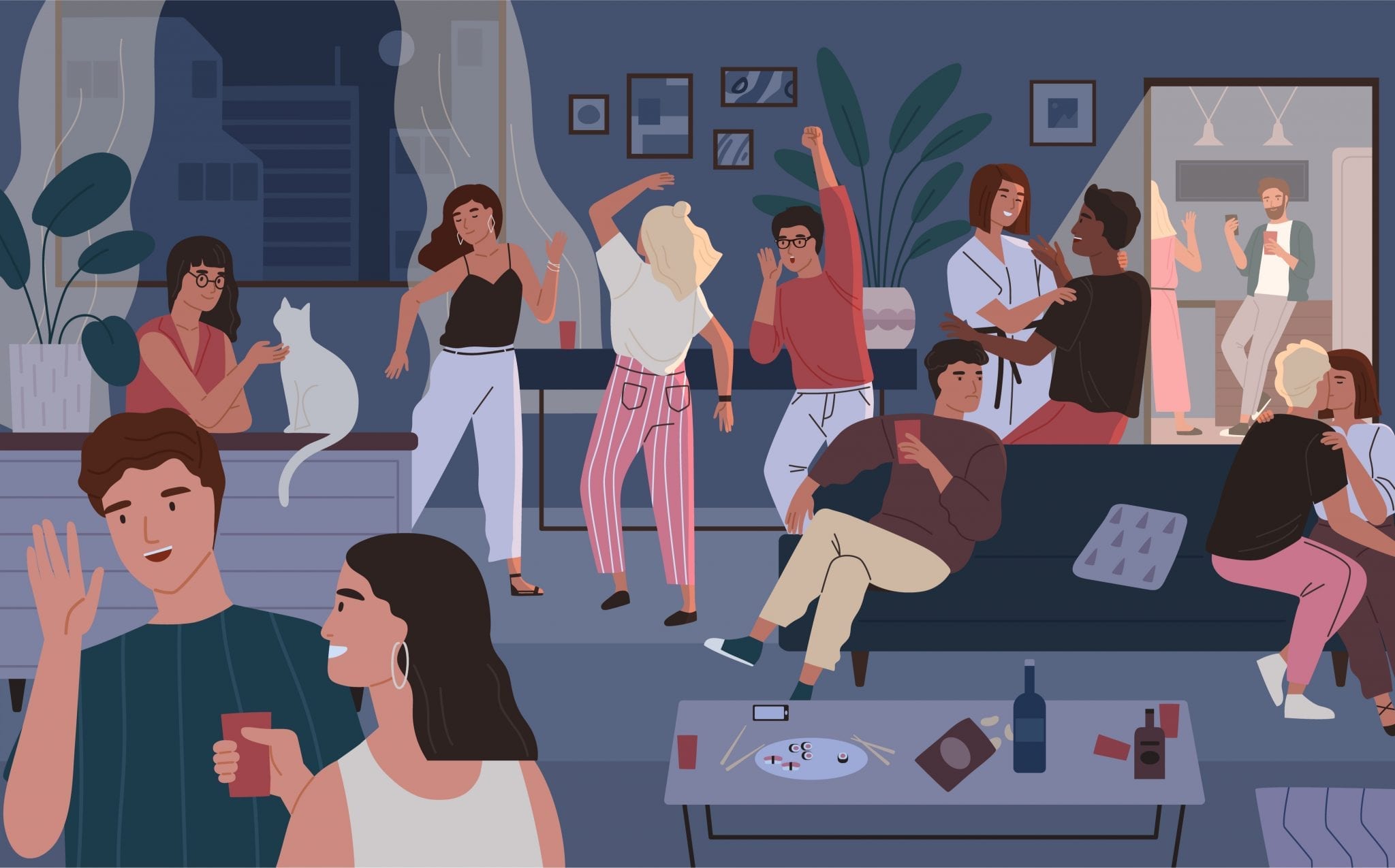 If you're looking to develop your communication skills for professional environments even further, we think you'll like the following video course from LinkedIn Learning.
Click here for full access to "How to Create a Perfect Elevator Pitch"
On LinkedIn Learning
Take this course to learn how to create an engaging elevator pitch for your idea, your company, or the brand of you. Instructor Aimee Bateman shares her proven strategy for developing pitches that make a great first impression—in as little time as it takes to get to the first floor.
Step 9 | Don't Hate Social Media Even if You Hate It
Some people love it, some people hate it. some people have an account on a platform or two but they rarely use it. You can turn the social media experience into a useful and fun one.
On Facebook, for instance, there are tons of groups you can choose from. You can ask to join them and engage in conversations with people from all over the world.
Sometimes local institutions create their own groups as well. You can check out and see what is available around your area. If you can't find anything you are looking for, you can start your own group and invite others to join you.
Once your friends start joining, you can ask them to share it on their newsfeed so others become aware of it, too.
Step 10 | Be Open-minded
Try to stay up-to-date with the new technology, new ways of doing things and embracing the differences between races and cultures.
We all have something to learn from each other. Do not be hesitant or afraid of using the new technology and exploring the 21st-century methods of meeting people online first, then in person.
It happens more often than you think. None of these suggestions will work if you are not open-minded enough and if you don't try something new.
Age, gender, religion, nationality, political beliefs don't matter. Meeting new people from different backgrounds enriches us as individuals and it broadens our perspective.
There are millions of different voices to hear and millions of new ideas to discover. There are also many people who are out there willing to hear your story.
At Never the Right Word, our aim is to give you practical examples of how to handle life's difficult conversations. If you have an awkward situation that you'd like example templates for, request a topic here.   
If you're interested in further reading, we've also included links to our trusted resources and related posts below. To find out more about NTRW and our recommended tools, you can do that here.  
Lastly, if you found this content helpful or want to share your own examples, let us know in the comments. We'd also be delighted if you shared this article and joined us on social media too!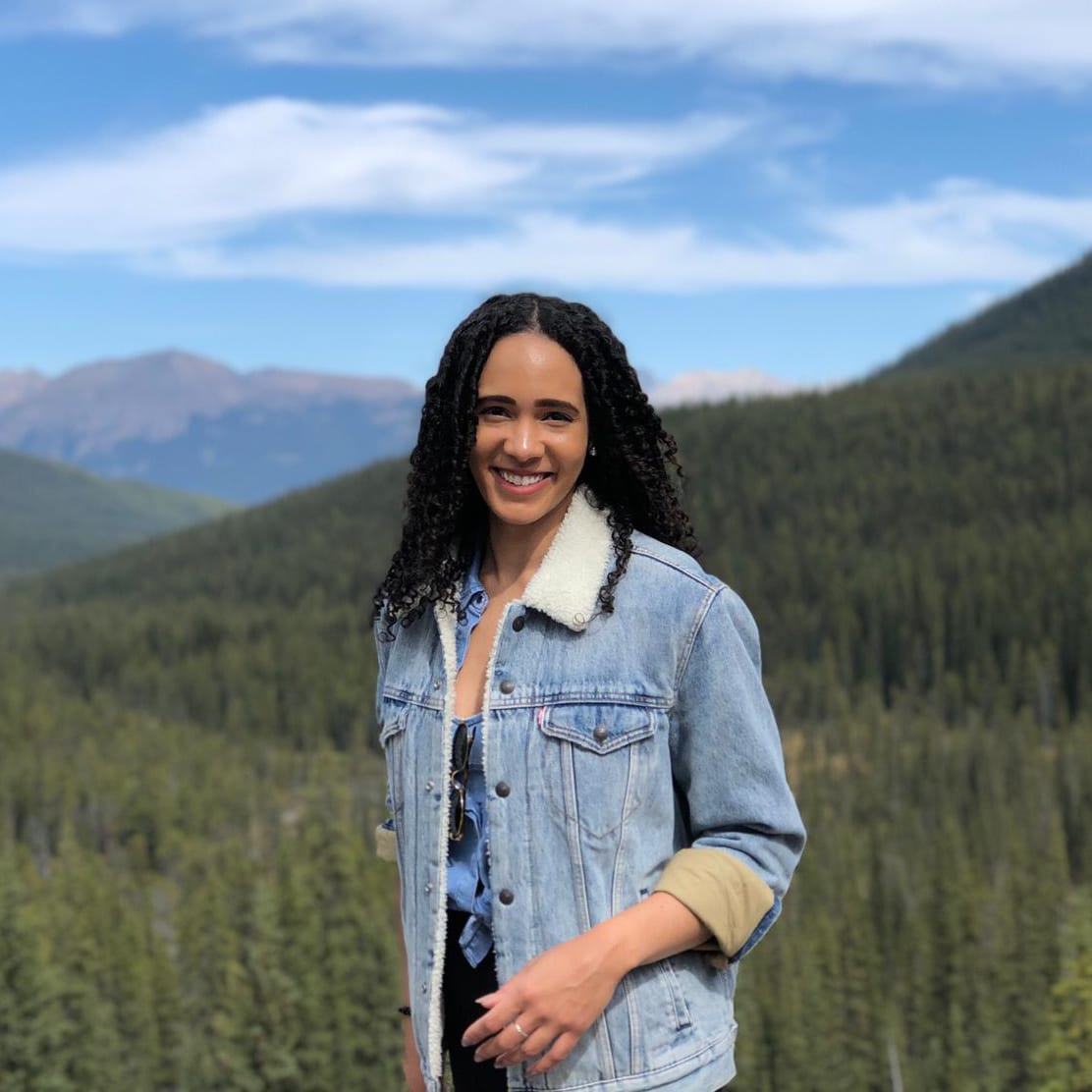 Never the Right Word
Hi there! I'm Amy, and I'm the person behind Never the Right Word. I'm a designer-by-day who's fascinated by human psychology; you'll find me learning about what makes others tick through all types of media and good old-fashioned conversation. Learn more about me here.
In 2019 Never the Right Word was born to fill the gap of 'how-to' websites with copy and paste examples showing you EXACTLY what you need to say to steer difficult conversations into positive outcomes.
Relevant Books We Recommend...
Pin Never the Right Word on Pinterest!
Check Out Our Recommended Resources.
Looking to become a digital publisher like us? We highly recommend these tried-and-tested tools:
Contact Us
Write to:
Never the Right Word
Building 19475
PO Box 6945
United Kingdom
Support NTRW
Donating to Never the Right Word will
help us produce more free content. Thank you!