Self Talk to Promote Wellbeing During Isolation
In the 21st century, the most anticipated and expected thing happened. We found ourselves in the middle of a pandemic, and we had to go under lockdown for a very long time. Nobody can say we didn't see that coming. We knew it was a matter of time, yet we were unprepared for it. But the problem of isolation did not start with the pandemic. We were isolated human beings for a long time. However, the pandemic caused a great deal of burden on people who were already lonely and isolated before the pandemic. Are you one of those people? Then read on.
Loneliness and isolation are so common in our modern society that they became a cause for concern for governments in some countries. for instance, the United Kingdom. Did you know that in 2018 the UK established the Ministry for Loneliness to help people who live alone and isolated?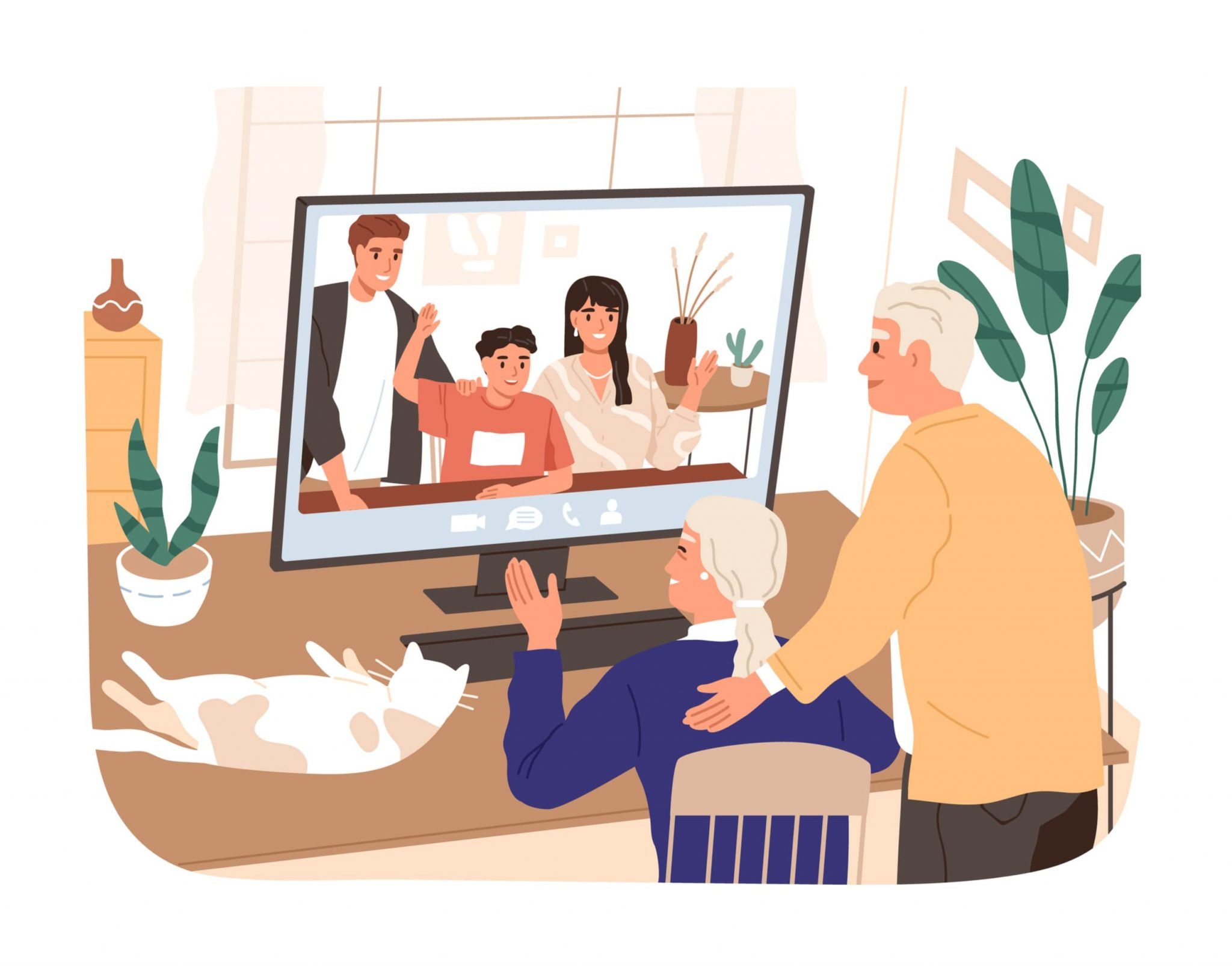 The British Government says that no one should feel alone and hopeless, no one should feel like they have no one to turn to. The ministry aims to bring together local businesses, charity organizations, and volunteers to join forces together to organize events and help lonely people. Indian Journal of Psychiatry published an article in 2009 addressing this very issue. According to this article, loneliness and isolation cause not only poorer mental health but also poor physical health. Some of their findings show that it causes a great deal of depression and it can be worse than smoking.
This is all fine, but how do you deal with your situation, when you are all alone in your home, isolated for one reason or another? Because not every country has a minister for loneliness that can knock on your door and tell you "Hi there! We came to help you, we heard you were lonely!"
We must remember one thing. Our attitude towards ourselves makes all the difference. These are trying times. Some people are doing good and staying on top of their exercise routine, they get more work done, they became more creative. But they are not the majority. So there is a real problem here. The majority of the people are suffering from a whole range of problems. These are not only mental and emotional but also physical problems.

The Importance of Positive Self Talk​
Every moment we are awake, and sometimes even when we are dreaming, we talk to ourselves. We talk to ourselves in different ways. Sometimes it's negative, sometimes it's positive. But most of us are tangled up in a negative self-talk bubble that we can't get out of. Our experiences, our limiting beliefs, our lack of self-esteem, all play a role in this negativity. If we can understand and accept the value of liberating ourselves from these negative energies, we can work on getting back to a more balanced, healthier version of ourselves even though the world is suffering from a deadly pandemic.
Positive self-talk is important because:

It's psychologically proven to decrease depression and anxiety (Source).

It decreases physical pain and can help with muscular and joint pains, migraines, tension headaches (Source).

Positive self-talk promotes cardiovascular health and helps with blood circulation (Source).

It promotes better physical well-being.
When you constantly practice negative self-talk, for one, you ruin your self-esteem. But no only that, you also hurt your mental and physical health and decrease your emotional and physical wellbeing. It gets to a level where it becomes automatic and you do it without even realizing it because it is a part of who you have become. Self-talk matters. A lot. And to benefit from it, you need to learn how to be positive, how to love yourself. You need to accept what you can't change, let go of what no longer serves you.
So you might ask, how do I do it? How do I develop a healthy self-talk habit to promote wellbeing? To improve my mental and physical health?

How to Get in the Habit of Positive Self-talk During Tough Times?
Pandemic taught us a lot of things about ourselves that we didn't know. Some of us learned we were stronger than we thought. Some of us learned we need a lot of self-work to do. But there is one thing in common: Trying times bring the best and worst in each of us. To be able to keep a positive attitude and a healthy lifestyle is crucial to overcome some of life's biggest challenges. Positive self-talk is at the very foundation of all things healing. Let's look at how you can do it.
Redirect your negative talk.
Each time you find yourself having a negative talk, or have negative thoughts about yourself, stop and redirect these thoughts. Try to reach a positive outcome. For instance, instead of saying "no one wants to date me, and I will forever be single" say "I can increase my chances of finding a date if I try different things, like maybe some of the dating apps, being more active on social media."
Keep a journal near you.
Each day, try to write something in it for about 15 minutes or so. It doesn't matter what you write, whether it's negative or positive. Keep writing every day for about a week. Then go back and read everything you wrote throughout the week. You will see some clues. You will have a clearer understanding of how you create thinking patterns. Then you can work on changing the negative thought patterns into positive ones.
Don't focus on people who are not "lonely."
If you have been suffering from loneliness (especially since before the pandemic), this may be a challenge for you. Have you been thinking about your family members with spouses and kids? Your friends who have been in long-term healthy relationships? Please stop doing that. One sure way to get out of this vicious cycle is to focus on the positive sides of being alone. Not lonely. Alone. You have more freedom to do whatever you want when you want it. You call the shots, and you do things your way. This is a luxury people who are not alone would probably do anything to get. You are the boss and enjoy being the boss. The right person will come into your life when the right time comes.
Practice using positive affirmations, especially in the morning, in front of the mirror.
When you wake up in the morning, spend some quality time alone with yourself and look at yourself in the mirror. Tell yourself that you are beautiful, you deserve a great life, you have many opportunities at your doorstep, you have many people around you who appreciate and adore you.
Meet new people by volunteering in your community.
Go to the charity organizations, charity stores and ask them if there is anything you can do to help. You can also go to your library, local shelter, any membership clubs and see if there are any volunteering opportunities.
Exercise to boost your physical and mental health.
You might ask how this is related to positive self-talk. Exercising boosts our self-confidence, and it also increases our dopamine and serotonin levels. When we have these hormones at a desirable level, our depression, anxiety, and panic attacks decrease. We feel better about ourselves and we get back our motivation. This, all by itself promotes a healthy level of positivity, increase in self-love and respect.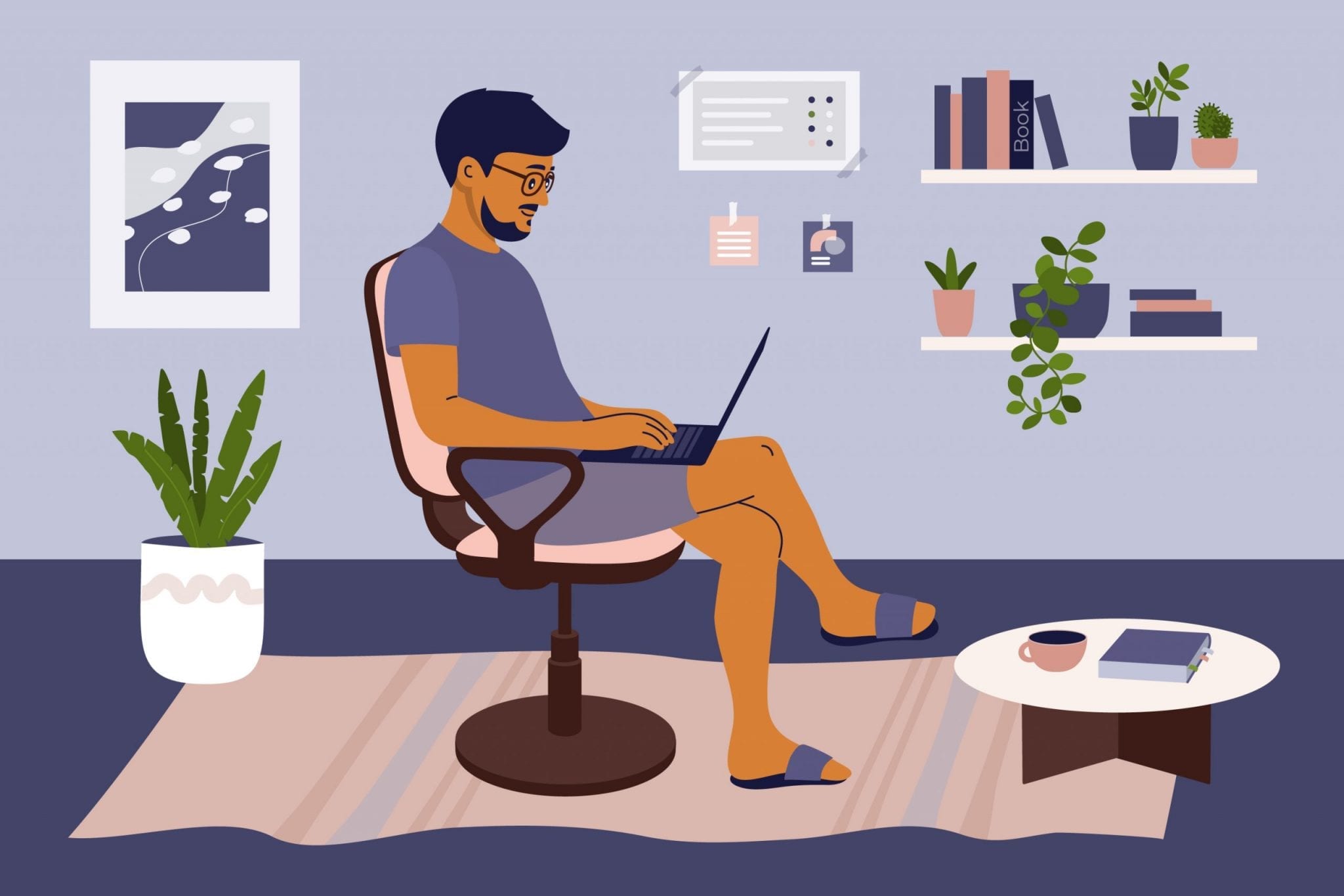 During a time of isolation and loneliness, one thing to remember is that no matter how hard it is to go through, there is always a way out when you make some little changes in your life. It might sound a bit strange, but if you have been suffering from being lonely for a while, you can very well use this to your advantage even before the pandemic. And you can do this by building a support system with other people.
The thing is, you have the advantage of knowing how isolation feels firsthand. Someone who hasn't experienced it before might be freaking out about it somewhere. If you are social media friendly, you might consider starting a little group there and gather like-minded people around you. Support comes from all directions. You don't have to know someone in person to receive their support. In our modern society, thanks to the internet and technology, we can now jump over the barriers and reach out to each other wherever we are.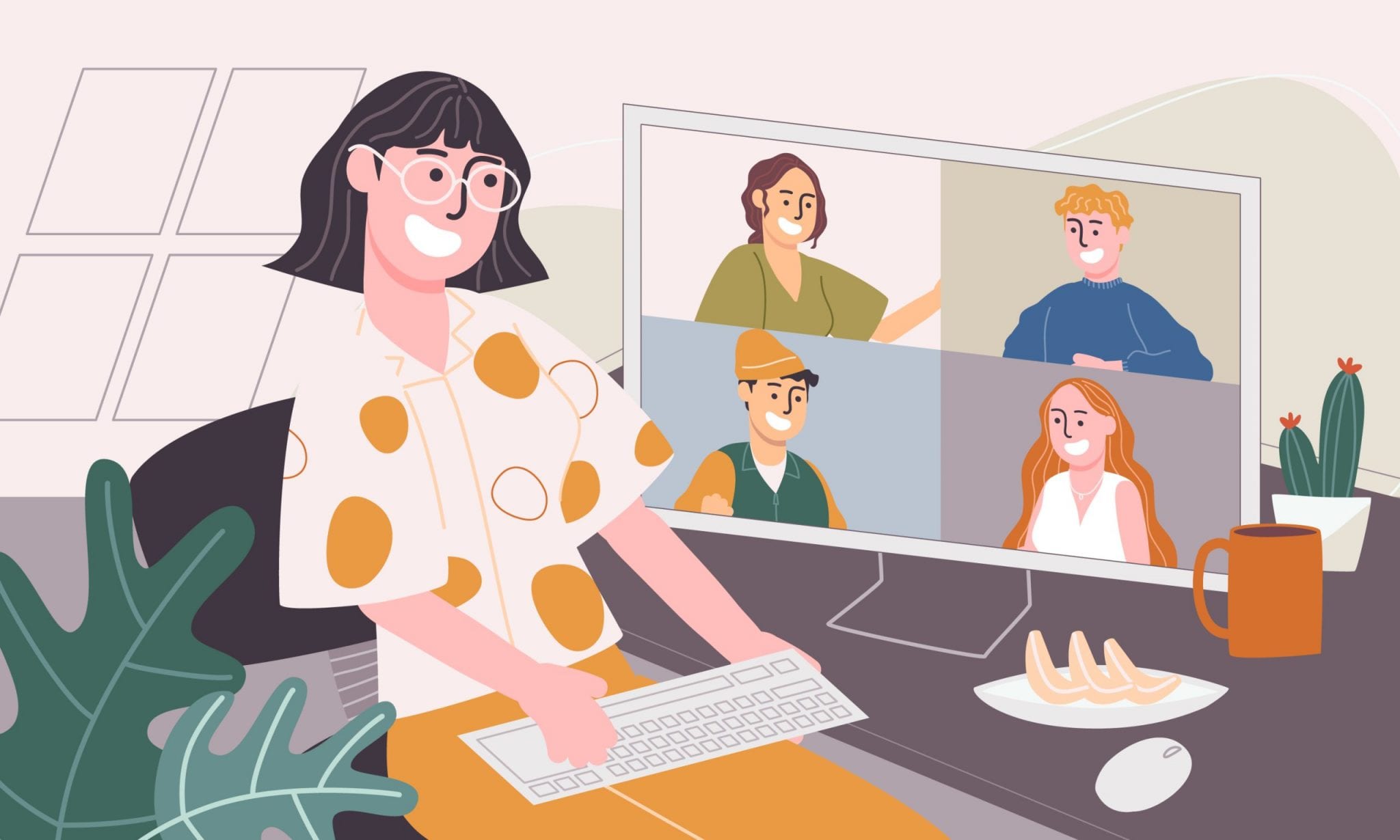 At Never the Right Word, our aim is to give you practical examples of how to handle life's difficult conversations. If you have an awkward situation that you'd like example templates for, request a topic here.   
If you're interested in further reading, we've also included links to our trusted resources and related posts below. To find out more about NTRW and our recommended tools, you can do that here.  
Lastly, if you found this content helpful or want to share your own examples, let us know in the comments. We'd also be delighted if you shared this article and joined us on social media too!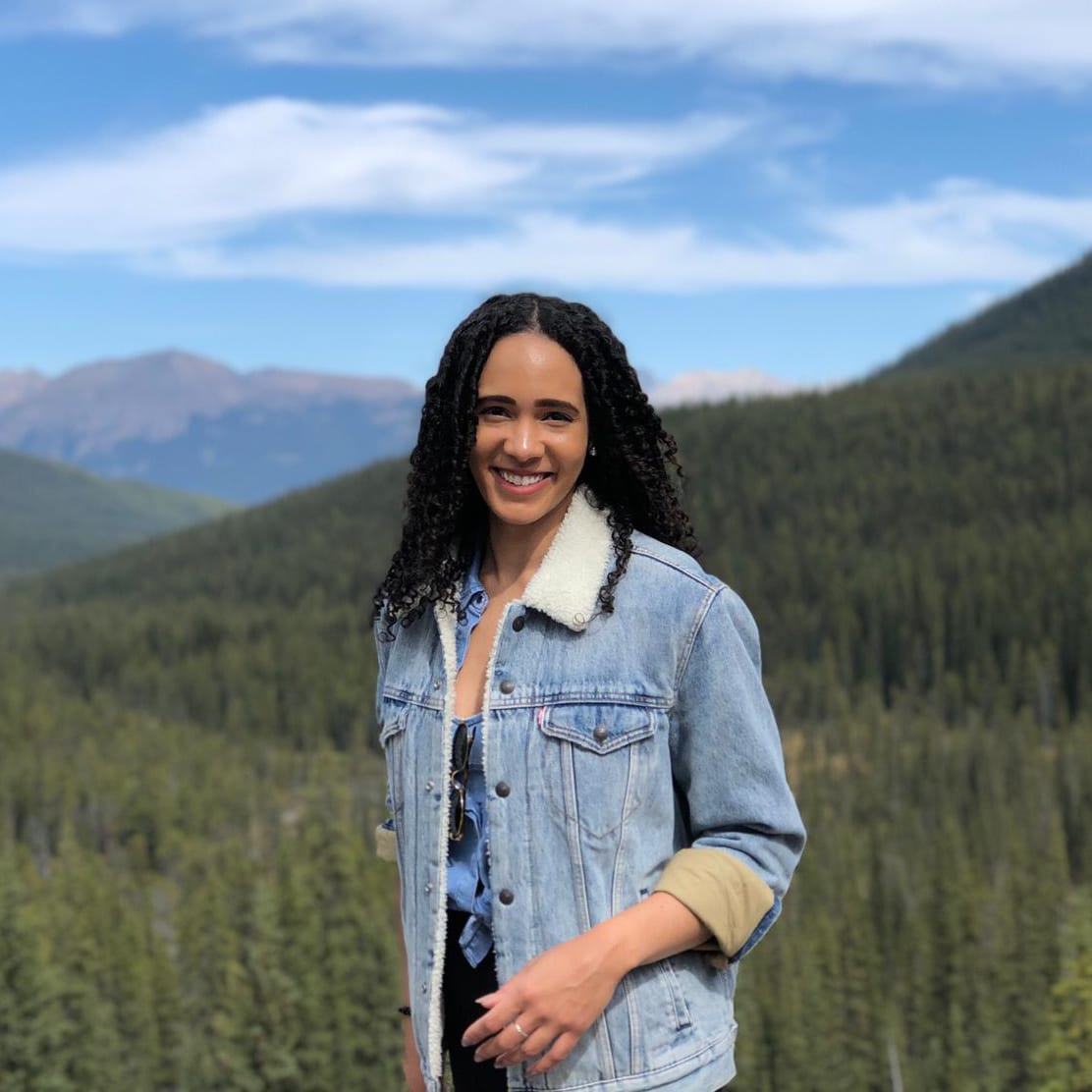 Never the Right Word
Hi there! I'm Amy, and I'm the person behind Never the Right Word. I'm a designer-by-day who's fascinated by human psychology; you'll find me learning about what makes others tick through all types of media and good old-fashioned conversation. Learn more about me here.
In 2019 Never the Right Word was born to fill the gap of 'how-to' websites with copy and paste examples showing you EXACTLY what you need to say to steer difficult conversations into positive outcomes.
Relevant Books We Recommend...
Pin Never the Right Word on Pinterest!
Check Out Our Recommended Resources.
Looking to become a digital publisher like us? We highly recommend these tried-and-tested tools:
Contact Us
Write to:
Never the Right Word
Building 19475
PO Box 6945
United Kingdom
Support NTRW
Donating to Never the Right Word will
help us produce more free content. Thank you!