How Much Does Negotiation Training in Houston Cost?
Attending negotiation training courses has the potential to bring your professional and personal life to new heights. 
By upgrading our negotiation skills, either through negotiation skills learning from training or the strict teacher of on the job hard knocks, we can increase our ability to communicate, listen, and negotiate more effectively. Just think about it, we engage in the act of negotiating daily through the interactions with our colleagues, clients or families- how much better could life be if we could transform every situation into a win: win. 
There are many empowering reasons why you should pro-actively seek to raise the level of your negotiation skills. We all know powerful negotiation skills are advantageous when it comes to business and finance, but some of the lesser-known benefits include having more harmonious relationships. 
So, you've been thinking of getting some further training in this field? Great idea, but before you decide to take the plunge, you'll need to know how much training costs in your city, and whether it's worth enrolling in an online course. 
It's also helpful to know what alternative options are out there or whether you even need to attend training in the first place. With this in mind, we did some more research on negotiation training courses and found out everything you'll need to know… 
So, how much do negotiation training courses in Houston cost? We've found a list of 10 of the best negotiation training courses in Houston for various skill levels, and the prices range from US $395 to US $6950.

 
So, if you are interested in boosting your negotiation training skills, then read this article because it has all the information that you'll need to know about getting negotiation training lessons in Houston. 
Fun Fact: When PayScale conducted a survey, they discovered that the higher your annual salary, the more likely you are to have asked for a raise, and the more likely you are (with just a few exceptions) to have received it. 

 

While only 25 percent of those earning $10K-$20K received the raise they requested, 70 percent of those earning more than $150K received their requested pay increase.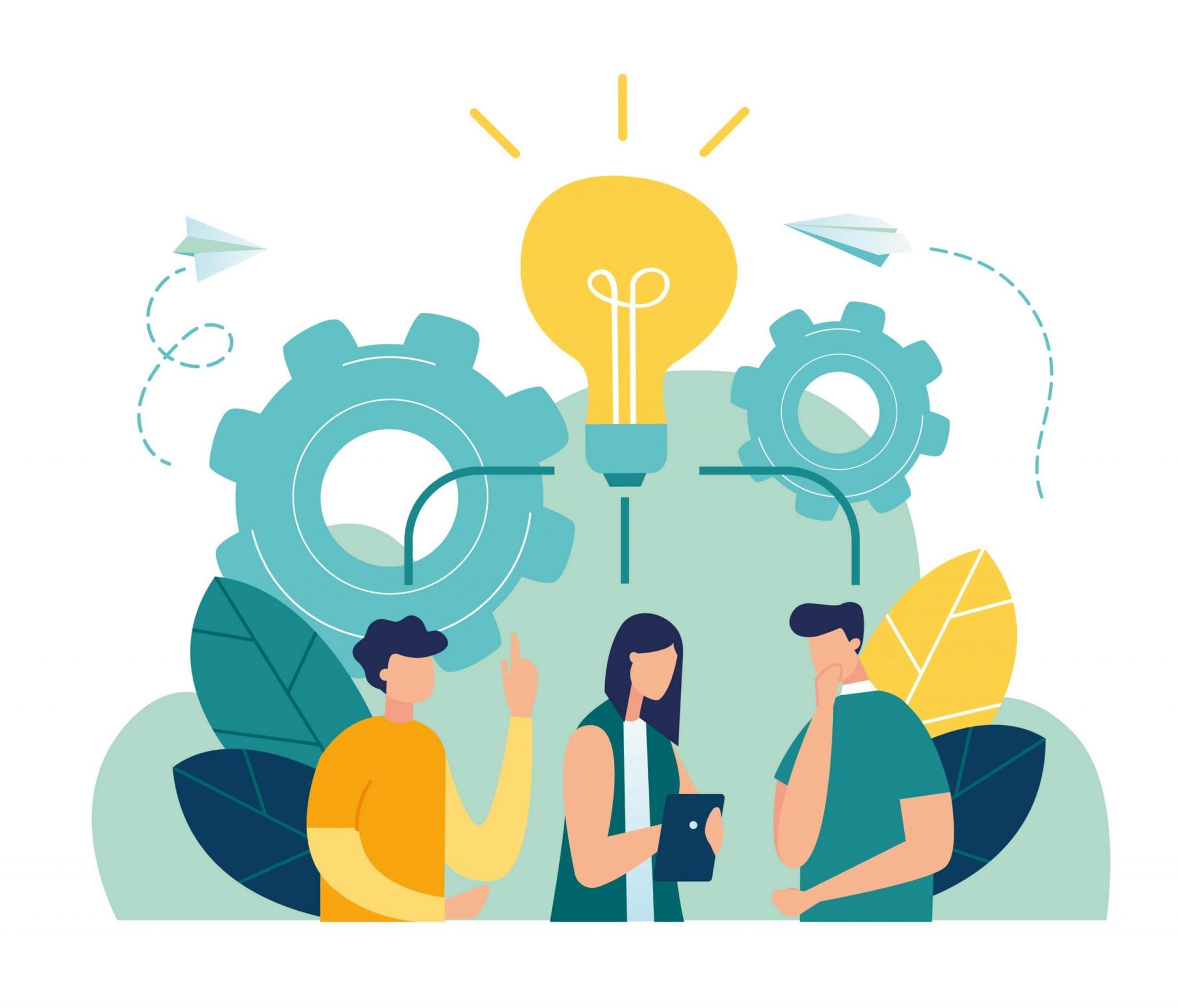 The Top 10 Negotiation Training Courses in Houston and How Much They Cost
---
What Can You Expect to Get for Your Money?
The negotiation training programs and courses listed above are offered in the area of sales negotiations, contract negotiations, effective negotiation strategies, and complex negotiation skills. These programs have been designed carefully to improve your negotiation techniques, by providing you hand-on experience through applying basic negotiation concepts.
These courses will help you to resolve conflicts in a much better and effective manner. During the course of these negotiation programs and seminars, you will learn about the different tools and techniques that are widely used in the industry to achieve effective negotiation. You will learn the different concepts of basic negotiations such as BATNA and WATNA among others.
Fun Fact: Women are more likely than men to state that they are uncomfortable negotiating salary – 31 percent vs. 23 percent – and that holds true even among C-level executives where 26 percent of female Chief Executives said they're uncomfortable negotiating compared to 14 percent of male Chief Executives. (Source).
So, with that said, what skills do the following courses aim to equip you with after completion?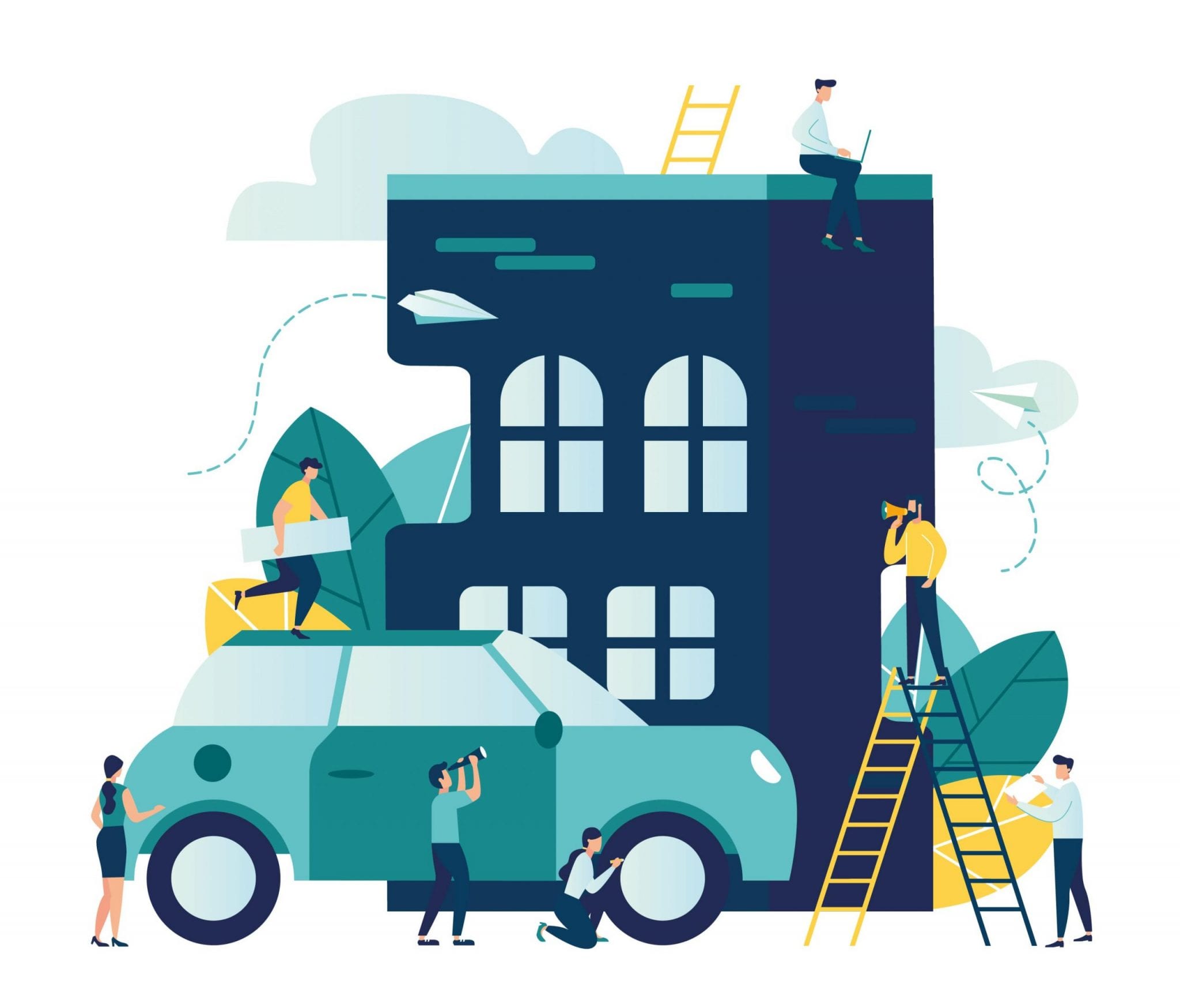 1 | Contract Negotiation: US$ 2,150
The contract negotiation training program is perfect for buying managers, purchasers and procurement managers, among others who are involved in interacting with sellers on a daily basis. After the successful completion of the training program, you will be better able to maximize your negotiating abilities and will be able to handle all of the challenges in a more profound manner.
If the stakeholders or suppliers are using any tactics on you during the negotiation process, you will recognize it soon and will be able to neutralize it effectively. Once completed, the course will offer you a robust skillset to achieve desired outcomes in your negotiations. If you desire to be more persuasive, influential and impactful, the contract negotiation program is the best training program available in Houston, Texas.
---
2 | Sales Negotiation: US$ 2,275
The sales negotiation program offered in Houston, Texas enables you to learn about the needs of customers and clients better, for you to be able to create more value. By doing so, you will be able to receive better margins for yourself while offering fewer discounts. Through this training program, you will get the optimal chance of creating strong relationships, by applying to influence and persuading techniques learned from the sales negotiation program.
The training program is specifically made for directors, managers, and other people who are involved in the sales of products and services. The program will teach you to tailor your approach based upon the personality of your client.
---
3 | Negotiation Cornerstones: US$ 1,450
The negotiation cornerstones training program allows you to learn skills to navigate your way through different confrontations with confidence. The program will allow you to learn different negotiation styles and teach you to shift forms, between collaboration and competition. You will be able to neutralize manipulative tactics while preserving relationships with your clients.
After the successful completion of course, you will understand the requirements of your counterparts, thus ensuring more value is created for all the parties involved. You will be an effective team negotiator, thus creating a reputation for yourself.
---
4 | Strategic Negotiation Skills: US$ 1,500
The strategic negotiation skills will allow candidates to learn all the different techniques and essential strategies that are needed to guide negotiation from opening discussions through to a positive result. Candidates will learn how to prepare their negotiation plan and understand the process of negotiation to success.
The program will help candidates to understand the best practices of negotiation and will understand how to build consensus. After the successful completion of the program, you will be able to control your emotions more effectively and will be able to deal with personal attacks efficiently.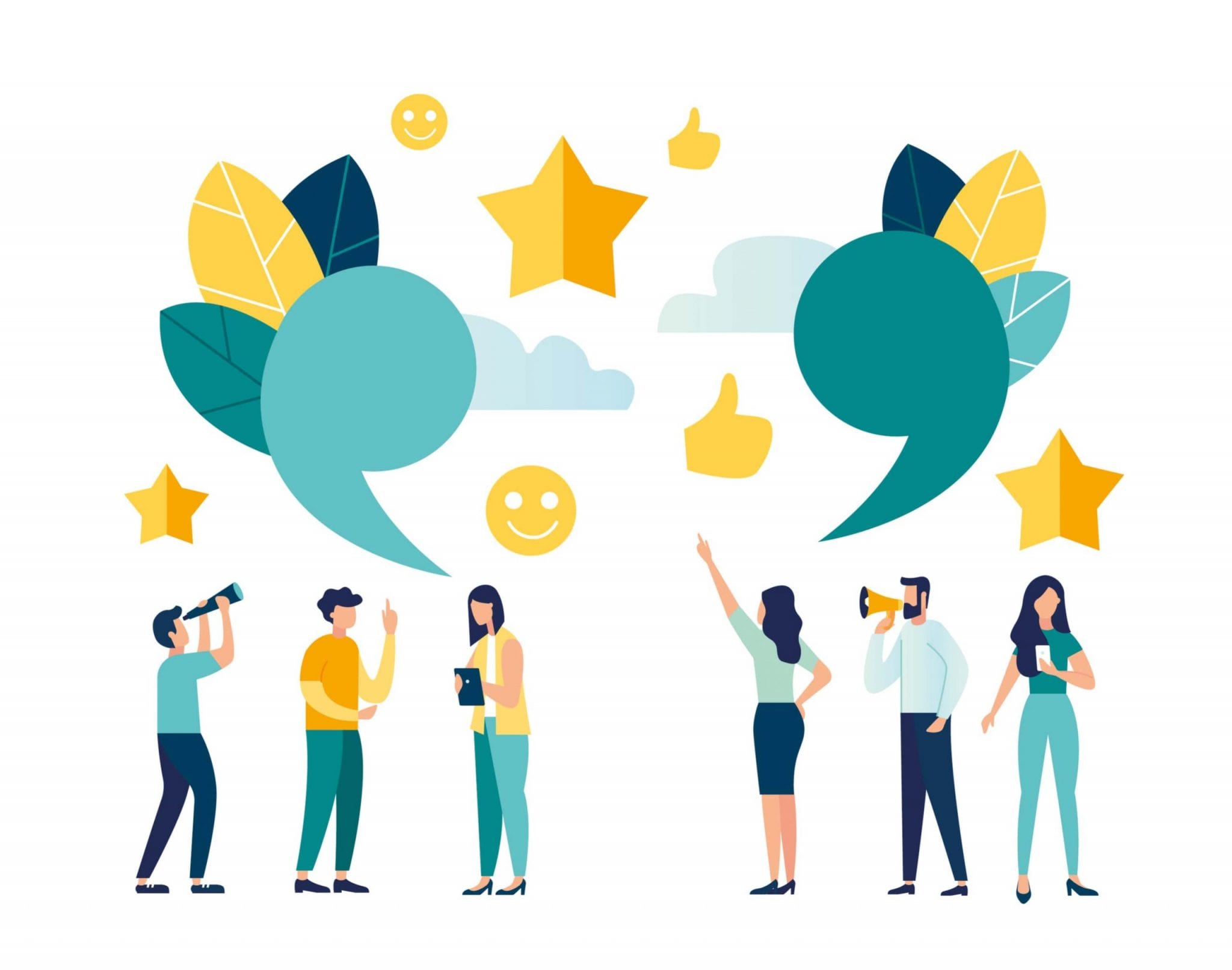 5 | Complex Negotiation Skills in the Oil & Gas: US$ 6,950
The Complex Negotiation Skills in the Oil & Gas training program is an intensive 5-day program that is best suited for professionals in the oil and gas industries. During the course of the program, you will be able to learn about the fundamentals of international oil and gas contracts. You will go through different hand-on exercises that will ensure you learn the art of negotiation.
You will get to know the good and bad negotiation and understand the pitfalls of positional bargaining. You will understand the most common dispute causes that frequently occurs and how to negotiate with them effectively.
---
6 | Negotiation Skills: US$ 395
The negotiation skills program will allow candidates to learn about the various phases of the negotiation and the tools that are used during the process of negotiation. Candidates will learn about the ways to create a win-win situation for everyone that is involved in the negotiation process.
You will get to know about WATNA and BATNA and how to establish common ground. You will learn about the phases such as exchanging information, bargaining, and closing. After the completion of the course, you will be better able to deal with difficult issues.
---
7 | Negotiation & Conflict Executive-Level Training Program: US$ 1.295
If you have no idea how to deal with negotiation and the conflicts that might arise during the negotiation process, this Negotiation & Conflict Executive-Level Training Program is the right one for you. The two-day intensive training program will ensure that you are able to negotiate in the most effective manner to achieve the desired outcome in mind.
During the course of the program, you will get hands-on experience that will allow you to negotiate with unreasonable people in an efficient way. The program is best suited for executives and entrepreneurs that have to deal with several business individuals on a daily basis.
---
8 | BCG – Learning How to Become a Better Negotiator: US$ 836
Through the BCG – Learning How to Become a Better Negotiator program you will understand the various types of negotiations and the different phases that are involved in it. After the successful completion of the course, you will have all the necessary skills that are needed for effective negotiation.
You will learn a sense of understanding about your opponent and will negotiate with confidence. You will learn about different negotiation concepts such as WATNA, BATNA, and WAP. You will learn about various bargaining techniques and identify mutual gain properly, after the successful course completion.
---
9 | How to Negotiate Effectively: US$ 999
This two-day effective negotiation training program will teach you the process of negotiating effectively, to achieve success in your business negotiation. Through the different hands-on experience, you will become an effective negotiator at the end of the training program.
Through interactive sessions and mock-negotiations, you will learn the art of negotiation. The training program is best suited for business individuals and anyone who has difficulties dealing with the process of negotiation. After the successful completion of the course, you will be better able to achieve success in your professional and personal life.
---
10 | Win-Win Negotiations: (Prices to be shared directly)
Through the Win-Win Negotiations training program, you will be able to plan and make strategies for effective negotiation. You will understand when the right time to negotiate is and when is not the right time. You will become more persuasive with your negotiation skills, by learning the different techniques.
Through the training program, you will learn to avoid unnecessary positions, allowing you to neutralize manipulative tactics. After the successful completion of the program, you will be better able to minimize conflicts.
If you are further looking to improve your negotiation skills, we think that this video on LinkedIn Learning would be quite beneficial for you. Check out the link below to become an effective negotiator.
Common negotiation pitfalls to avoid on LinkedIn Learning
Deborah Kolb, explains the common pitfalls to be avoided during the negotiation process. The video uses real-life case studies and explains the techniques to help leaders manage workplace negotiations in a much effective and efficient manner. You will learn how to work collaboratively to achieve the best result for everyone involved.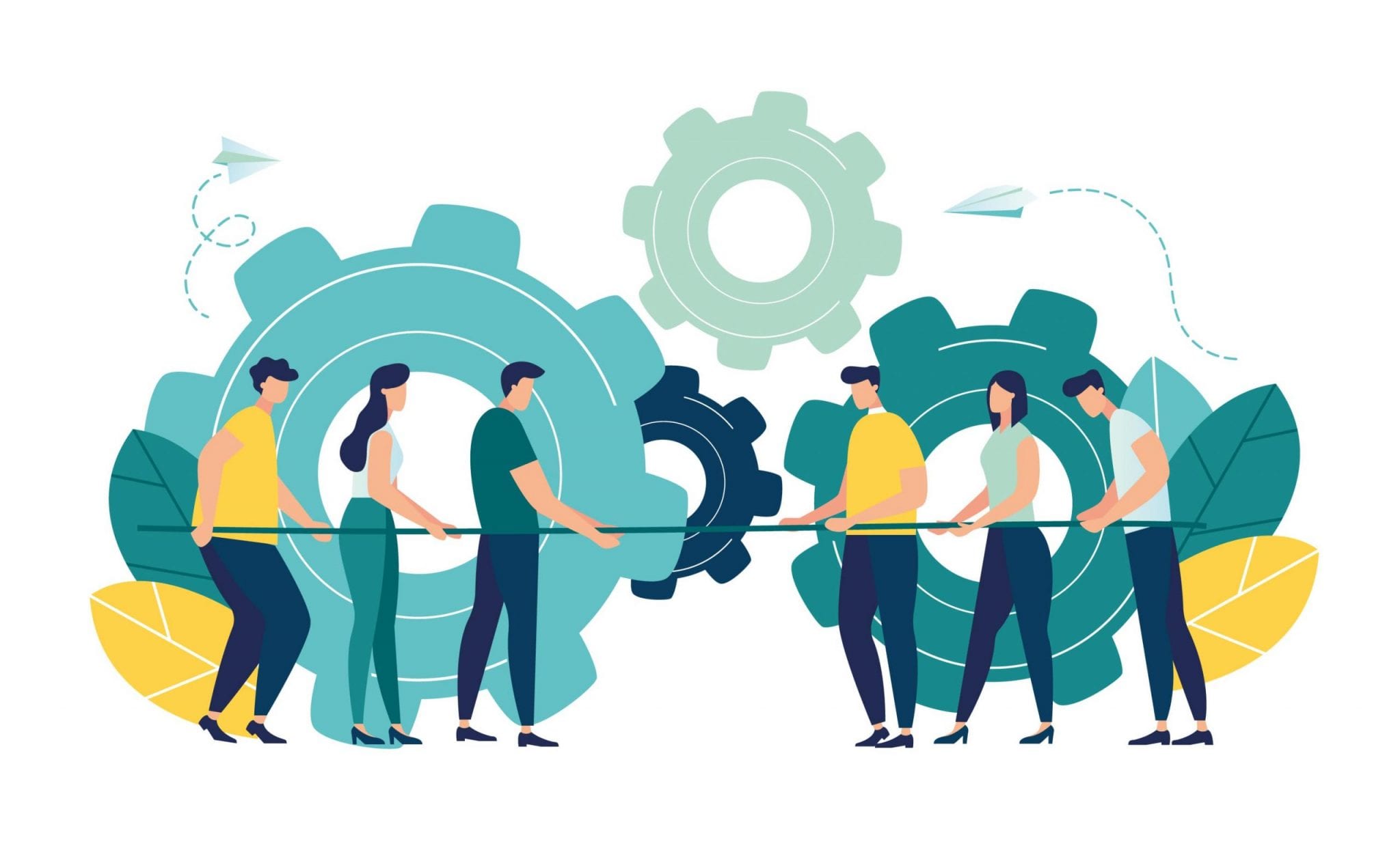 Are Negotiation Training Courses Worth the Cost?
You might be thinking, "This all sounds great, but are negotiation training courses worth the money." Our answer is, of course!   
By learning core negotiation skills, we will develop and evolve into better employees, business people, friends, and romantic partners. As employees, we will become more effective in whatever employment capacity we find ourselves in, due to our learning invaluable negotiation skills. 
Negotiation courses will give you the skills to become a better problem solver and learn how to navigate your way through disputes with smoothness to accomplish better results along the way.   
Negotiation skills will enable us to achieve stronger bonds with our coworkers, managers, and especially with our clients or suppliers. Increasing our negotiation skills will help us to elevate our career paths because we will have a better understanding of the needs of both management and our clients.
One of the most vital areas where negotiation skills offer us an advantage is in learning to resolve conflicts. Negotiation can resolve disputes more effectively because the process revolves around our ability to communicate and listen pro-actively.  
Many employers will look at negotiation training classes/ qualifications on a resume and be impressed. Management roles tend to require the ability to explain, converse, and persuade people; having evidence that you'll be able to deliver this will likely make you a strong candidate. 
We learn to understand not just the differing perspectives in conflict; we also learn to uncover the underlying reasons behind them. The ability to resolve a dispute by striving to find a creative solution strengthens our value within any team or group.  
Fun Fact: Workers with low job satisfaction

 

are more likely to ask for a raise (54 percent) than those with high job satisfaction (41 percent), but only 19 percent of people with low job satisfaction receive the amount they asked for, whereas 44 percent of workers with high job satisfaction receive the amount they requested (

Source

).
Negotiation is about solving problems. Every day we are challenged by a variety of issues ranging from mundane disagreements to major interpersonal or professional disputes.   
Each situation is unique, but by learning and practicing negotiation skills, we can more readily adapt to the challenges we face. That means resolving family arguments, agreeing on a fee that both parties are happy with, or simply asking for what you're worth. 
By attending negotiation courses, we can learn an assortment of practical strategies to suit to any issue- that's quite a superpower! 
During a course, you'll learn that successful negotiation is made possible by learning to communicate proficiently. Negotiation skills require that we learn about exchanging and sharing information. We learn not only to see the world objectively, but more importantly, we learn to see through the eyes of the people we need to persuade and influence.   
By gaining a broader and more complete perspective of the circumstances, we can engage better with our peers and clients with confidence and better ability. Furthermore, by learning to listen, we will be able to relate and to appreciate their interests with better understanding.   
One of the best results in developing superior negotiation skills is the ability to convince. Becoming persuasive can only occur when we learn to understand the nature of the problem and through our ability to connect effectively communicating. An influential reputation is one of the most critical negotiation skills an employee or business owner can have.  
Fun Fact: Gen Y

 

is far less likely to have asked for a raise and far more likely to be uncomfortable negotiating or worried about being perceived as pushy. Both likely stem from a lack of experience. 

Baby Boomers, however, are more likely to say they didn't negotiate for fear of losing their job, which could indicate a concern over age bias in the workplace (

Source

).
What Are the Alternatives to In-person Negotiation Training Courses?
Online Learning with Udemy
You can find several negotiation training programs online, on a video-based learning platform such as Udemy. Successful Negotiation: Master Your Negotiating Skills by Chris Croft is an excellent program that will help you learn how to negotiate effectively.
Some of the things that you will learn during the program include how to be confident in starting the negotiation. It will help you to develop emotional and mental strength to get a better deal as a negotiator.
---
Online Learning with LinkedIn Learning
Along the same lines of Udemy, another e-learning platform that provides several videos on negotiation skills is LinkedIn Learning. Moreover, the platform offers a free 1-month trial that you can use to watch videos and explore different courses from instructors that have real-world experience.
If you are looking for a negotiation training program on LinkedIn Learning, Negotiating: A Toolkit for Advancing Your Interests program is a good one. The program will help you develop skills that are essential in negotiating better with your clients.
---
YouTube and Free Online Resources
If you do not want to pay for accessing videos online, you would be surprised at what all you can get for free on YouTube.
We certainly like Conducting Effective Negotiations by Joel Peterson. With over 535K views on YouTube, Joel speaks about negotiation as an inevitable aspect of starting a business. Do not forget to check it out. You can access it for absolutely free on YouTube.
You can also check videos by Chris Voss on the topic of Mastering the Art of Negotiation. It has over 208K views on YouTube.
---
Books
Develop your negotiation skills by reading quality books on the topic. Several brilliant books focus on improving your negotiation skills.
Books such as Never Split the Difference: Negotiating as if Your Life Depended on It, Getting to Yes: Negotiating Agreement Without Giving In and the Book on Negotiating Real Estate: Expert Strategies for Getting the Best Deals When Buying & Selling Investment Property.
---
Meetups and Free Gatherings
If you do not wish to spend money on books or online videos, there are different ways to learn the art of negotiating. You can opt for a free webinar or seminar that will help you improve your negotiating skills.
Powerful Procurement: effective negotiation skills that get results is a free webinar that you can watch. However, if you are really serious about it, the above-listed options are more recommended.
---
With So Many Fantastic Online Resources and Books Out There, Why Should You Attend Negotiation Training Classes?
It is understandable. With so many excellent resources available at your fingertips, why would you want to leave the comfort of your home? The answer is simple, though.
Quality negotiation training programs provide you on-hands on experience and push you to get out in the real-world to make things happen.
Sitting behind the screen and reciting the theory is quite simple. However, there is no better teacher than experience that you get with on-hands on training. So what is stopping you from enrolling in the programs listed above?
At Never the Right Word, our aim is to give you practical examples of how to handle life's difficult conversations. If you have an awkward situation that you'd like example templates for, request a topic here.   
If you're interested in further reading, we've also included links to our trusted resources and related posts below. To find out more about NTRW and our recommended tools, you can do that here.  
Lastly, if you found this content helpful or want to share your own examples, let us know in the comments. We'd also be delighted if you shared this article and joined us on social media too!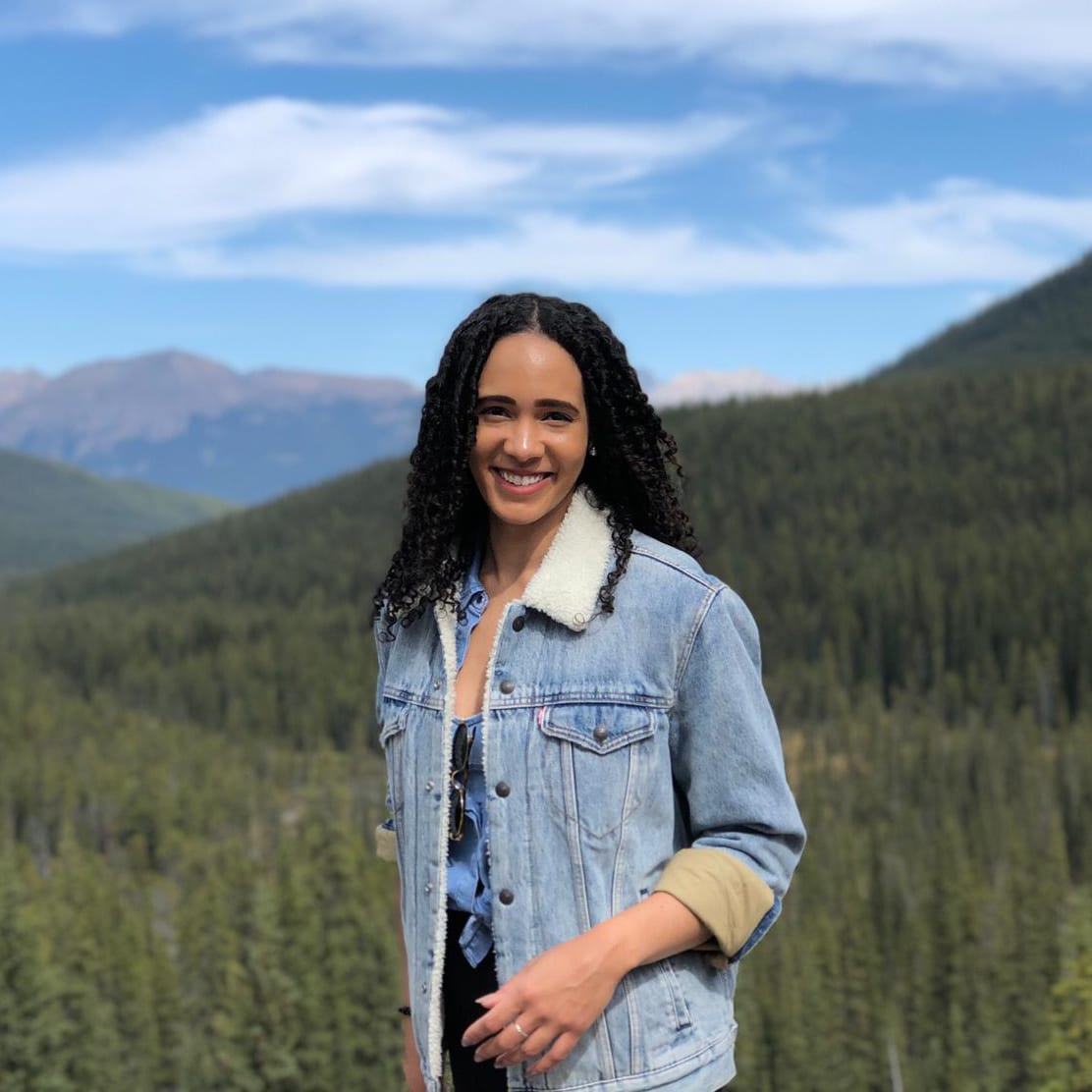 Never the Right Word
Hi there! I'm Amy, and I'm the person behind Never the Right Word. I'm a designer-by-day who's fascinated by human psychology; you'll find me learning about what makes others tick through all types of media and good old-fashioned conversation.
In 2019 Never the Right Word was born to fill the gap of 'how-to' websites with copy and paste examples showing you EXACTLY what you need to say to steer difficult conversations into positive outcomes.
Relevant Books We Recommend...
Pin Never the Right Word on Pinterest!
Check Out Our Recommended Resources.
Looking to become a digital publisher like us? We highly recommend these tried-and-tested tools:
Contact Us
Write to:
Never the Right Word
Building 19475
PO Box 6945
United Kingdom
Support NTRW
Donating to Never the Right Word will
help us produce more free content. Thank you!